Fact and Fiction by Dmitri Gheorgheni
Created | Updated Yesterday
Back Issues | Arts and Film | Artwork | Campaigns, Puzzles and Competitions | Cartoons | News and Information
Regular Columns and Columnists | Travelogues and Previous Columns | Post Pages
Serials and Stories - Fact and Fiction
This page contains the archive for the
Fact and Fiction articles written by Dmitri Gheorgheni which have appeared in The Post.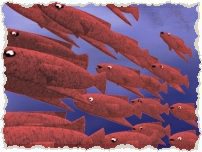 Date
 
Subject
13.03.08
 
Waylighter
08.05.08
 
Play The Rests (Dr Who)
06.11.08
 
World History - The Budget Edition
04.12.08
 
Seasons of Love: Winter Goodbye
18.12.08
 
Xmas Glurge, Please Forward
22.01.09
 
Pride and Pixellation, by A Lady
05.02.09
 
Freedom of Association
19.02.09
 
Some Lines from Horace
05.03.09
 
Imperative Territory
16.04.09
 
Kalima
30.04.09
 
The Lunch Break
28.05.09
 
A Woman Is Only A Woman
11.06.09
 
The Pack Howls for Ivan
25.06.09
 
Anecdotal Evidence
23.07.09
 
Ireland at Two Miles an Hour
17.09.09
 
Makeover Madness
18.10.09
 
A Tale of a Tail
16.11.09
 
A Dance in Time
23.11.09
 
The Day I Woke Up Sad
30.11.09
 
Ghost Shouter
07.12.09
 
The Crying of Lot 42 - With Apologies to Thomas Pynchon
14.12.09
 
An Attempted Murder of Crows
21.12.09
 
The Librarian's Tale
21.12.09
 
In the Bleak Midwinter Shopping Mall
18.01.10
 
Prayers and Wishes
25.01.10
 
Separating Fact from Fiction
01.02.10
 
The Communist Plot that Worked
08.02.10
 
Cabin Fever
15.02.10
 
Ink, Stamps and Wiggs, or: "Why we aren't British Any More"
22.02.10
 
Name Dropping: How to be a Foreigner
01.03.10
 
Virtue or Bust: A Web Test for the Thoughtfully Bored
08.03.10
 
No Bad Spellerz Need Apply
15.03.10
 
Diary of an American Robin - The Return of Spring
22.03.10
 
The Sacred Art of Statistics: A Decennial Reflection
29.03.10
 
The Abandonment of Art
05.04.10
 
The Gheorghenis Chez Eux
12.04.10
 
Pining for Fresh Air
19.04.10
 
Jakobsson's Ark
26.04.10
 
Turn on the Camcorders: We Surrender
03.05.10
 
The Music in our Minds
10.05.10
 
The Pictures in our Heads
17.05.10
 
Poolside Dreams of Imperialism
24.05.10
 
Ice Cold Killers: The Series
31.05.10
 
The Goth War with the Romulans - An Ongoing Conflict
07.06.10
 
Sunday in Acme
14.06.10
 
True Believers
21.06.10
 
Finnegan's Lunch Break
28.06.10
 
Contact
05.07.10
 
These Are the Times That Fry Men's Brains
12.07.10
 
Wake Me Up When the Cold War Is Over
19.07.10
 
You Had to Have Been There
26.07.10
 
Come In, It's Air-Conditioned Inside
06.09.10
 
Pantographers
13.09.10
 
Progressive Dinner
20.09.10
 
Autumn Commerce
27.09.10
 
Communists and Other Undesirables
27.09.10
 
Lamenting Readers and Adverbial Writers: Read this Quickly
04.10.10
 
Where are the Seven Thousand?
11.10.10
 
Tried in the Fire
18.10.10
 
What Roll? Whose Yonder?
25.10.10
 
A Domestic Tail
01.11.10
 
Getting the Gita
08.11.10
 
The Rose of Mars
15.11.10
 
What are you playing at?
22.11.10
 
The Story of Corporal Tischbein
22.11.10
 
Grasshopper Vertigo
29.11.10
 
Horace and the Profanity Filter
06.12.10
 
The Long Dark Cocktail Hour of the Soul
13.12.10
 
How to Keep your Writing Clean, Civilised, and Lawyer-free
20.12.10
 
The Turning of the Sun
20.12.10
 
Day Trip to Earth
20.12.10
 
How NOT to Hide your Christmas presents
10.01.11
 
Passing Things Around
17.01.11
 
Tinfoil Hats and You
24.01.11
 
Colours of the World
31.01.11
 
Walking on the Moon
07.02.11
 
Defending the Citadel
14.02.11
 
Anglo-Saxon is NOT a Race
21.02.11
 
A Good Day's Work
28.02.11
 
A Good Man Takes His Leave
07.03.11
 
Cerebral
14.03.11
 
Cooter
21.03.11
 
Fluffy-tailed Menace
28.03.11
 
The Ground Beneath Our Feet
04.04.11
 
Real Versus Virtual
11.04.11
 
Dream A Little Dream
18.04.11
 
Sanity
25.04.11
 
How Tight is your Tinfoil Hat?
09.05.11
 
Unwritten Contracts
16.05.11
 
Saucer of Jam
16.05.11
 
10 Things to Do When You're Left 'In Charge' at the Post
16.05.11
 
The h2g2 Restaurant Review - Eating In with Dmitri
23.05.11
 
The Chieftain's Ring: A Cautionary Tale
30.05.11
 
What Colour are your Spaceships?
06.06.11
 
h2g2 Galactic Edition
06.06.11
 
The h2g2 Poem: Sometimes You Just Gotta Sing the Blues
13.06.11
 
What to Do While Waiting for the Giant Mutant Space Goat (or h2g2 Regime Change, Whichever Comes First)
13.06.11
 
Politically Incorrect Horace
13.06.11
 
The Acrostic Poem: PedanticBarSteward
20.06.11
 
What to Think About when your Brain is on Hiatus
27.06.11
 
Anthypnia
27.06.11
 
What I Thought of Thor
04.07.11
 
Black and White
11.07.11
 
Saving the Best for Last Contest: Count the Tardises
18.07.11
 
Eccentric Fixations
18.07.11
 
The Post Writing Challenge: Diamonds in the Rough
25.07.11
 
Diamonds in the Rough - Eos
25.07.11
 
Mother Tongue
01.08.11
 
Sunny Sides Up
01.08.11
 
How to Fill Up Those Useless Leisure Hours
08.08.11
 
Horace and the Solitary Esophagus
15.08.11
 
Language Salad
22.08.11
 
Old Time Religion
29.08.11
 
Open Season on Silly
05.09.11
At Home in the Universe
12.09.11
Dutch Actor with Shotgun, or, What Are They Drinking in Nova Scotia?
19.09.11
Is This the Sort of Thing You Lifeforms Enjoy Doing?
26.09.11
Amateurs No More
03.10.11
Why John Hates Mondays
17.10.11
Lettres de Cachet
17.10.11
The Threads That Never Were (from h2g2's 'Lost Time')
24.10.11
Past Life h2g2-gression: A Play in One Cyberact
31.10.11
On a Clear Day You Can See Bridey, or, How Were Things in Glocca Morra?
14.11.11
Finding McLemoresville
21.11.11
How to Speak Globish
28.11.11
Totally Random Thoughts in No Particular Order
05.12.11
Syncretism
05.12.11
The Twelve Years of the h2g2 Post
12.12.11
Cheese It the Language Cops
19.12.11
A Gift For My Father
09.01.12
Improving Our SEO - A Top-Ten List
23.01.12
Sonnet on Subliminal Sublimity
23.01.12
Implicit Associations
30.01.12
Random Thoughts (Again)
06.02.12
The End of the Rainbow, and How Alice Got There
06.02.12
How Active is Our listening?
13.02.12
African-American History Month: A Reading List
05.03.12
I Can Help You Communicate Better
09.04.12
Unfinished Journey – Ticket C2144
23.04.12
Jonathan Frid, Reluctant Vampire
21.05.12
How Dark Are the Shadows?
11.06.12
Utility and the Muse
18.06.12
Drive-Ins: Drama under the Stars
15.10.12
The Search for Houdini's Speedo
29.10.12
A Little Lytton Goes a Long Way
26.11.12
Wrapping Presents Behind the Bed (A Christmas Memory)
07.01.13
Prince Henry's Beast Book
14.01.13
Being Practical
21.01.13
Thoughts Are Free
04.02.13
The Sense of Childhood
11.02.13
The Urban Myth of Meteorites
11.02.13
More Hats Than You Know What to Do With: A Poem
25.02.13
The Purloined Universe
08.04.13
1983: The Greatest Travel Year
15.04.13
Hitchhiking Through the Guide: A board Game
13.05.13
Jason Statham and the Gesamtkunstwerk
03.06.13
Memorial Day
01.07.13
On the Difference Between Poetry and Brain Chemistry
15.07.13
Gardens I Have Known
05.08.13
Improving Your English with MacArthur Park
26.08.13
Where Have I Heard That Song Before
16.09.13
Senior Day
21.10.13
No weather for lederhosen
05.01.14
Gender and Photography 101
27.01.14
My First Meeting with Krishna
03.02.14
Steampunk Science Theatre
09.06.14
Olympic Dreams with Dracula
18.08.14
August Create: Retreat
02.02.15
Grimms' Fairytales for Grownups: Mary's Child
09.02.15
Fairytales for Grownups: The Old Woman and Her Pig
16.02.15
Grimms' Fairytales for Grownups: Black Forest Sex Report
30.03.15
Rain Damage
11.05.15
The Triffids…er, Dandelions
13.07.15
A Report on the Latest Nastynesse in North America, by Ye Post Correspondente for Warre
24.08.15
Not the Phyto-Philes: Corn
31.08.15
Farm and Livestock Report, US Division
04.01.16
The h2g2 January Motivational Speakers' Forum, Part I
04.01.16
The h2g2 January Motivational Speakers' Forum, Part II
29.02.16
The Ninja Cinema Review: Five Stories, One Theme
14.03.16
Markov h2g2 Post Editorial
14.03.16
Punxsutawney Pilgrimage
21.03.16
The Jew Store, by Stella Suberman
04.04.16
The Great Easter Egg Shoot-Out
04.04.16
An Open Letter to Spammers
18.04.16
Ninja Film Review: The Return of Windex and the Bundt Cake
25.04.16
Move Over, Rolls Royce: We're Going to Brookville
02.05.16
Ninja Film Review: Chuck Norris vs. Communism
16.05.16
The Looming Disaster: Or, how I learned to make Round Things
06.06.16
How to Make a High-Tech Pompom
13.06.16
Ninja Film Review: Reds
13.06.16
Don't godot there
27.06.16
Mind Reading 101: Relative Deprivation
27.06.16
Coaster-ing Your Way to Loom Knitting Expertise
11.07.16
Knit, Knit, Knit
18.07.16
Ninja Film Review: Wet
08.08.16
Purls of Wisdom
15.08.16
Maintenance Discussions on Ursa Minor Beta
15.08.16
Over the Border to Ohio, and What Dmitri Bought There
03.10.16
How to Make a Slipper (or Two)
24.10.16
The Ninja Cinema Review: Season of the VVitch
12.12.16
Inquiring Minds Want to Know
19.12.16
Ideoversification
02.01.17
Lab on the Run
09.01.17
Wars and Their Leftover Discontents
23.01.17
Ninja Film Review: Smaug at Bosworth Field
30.01.17
Ninja Film Review: No, No...Not the 'Blue Danube'...
13.02.17
Moment for Peace: Somebody's Darling
06.03.17
Book Review: Better Angels
27.03.17
Not the Colours of Wildlife: Canis familiaris
01.05.17
Ninja Film Review: The Return of Tom Servo
08.05.17
Ninja Film Review: Ghosts at Home
12.06.17
Where Baby Walnuts Come From
19.06.17
All Mine to Feed
26.06.17
The Peony
03.07.17
Lilies of the Field
03.07.17
Ninja Film Review: Putting Ourselves in the (Historical) Picture
24.07.17
Consider the Lilies III
24.07.17
Handbags for Small Divas
31.07.17
Farewell, My Lovely Umbrella
31.07.17
Consider the Lilies and Georgia O'Keeffe
07.08.17
Consider the Lilies IV
14.08.17
The Lily That Ate the Yard
21.08.17
Ford Prefect's 42 Favourite Facts About Earth: Part I, Life
21.08.17
Ninja Film Review: Tovarasul Militian/Comrade Detective
28.08.17
Ford Prefect's 42 Favourite Facts About Earth: Part II, The Universe
04.09.17
Cat Avant-Garde
11.09.17
Total Tweet War
18.09.17
The Grumpy Editor's Enemies (and Friends) List
23.10.17
Chrome, Sunshine, and (Possible) Idolatry
30.10.17
UFO Weather
13.11.17
22.11.63
27.11.17
Ninja Film Review: Trains, Tragedy, and the Perfect Belgian Moustache
27.11.17
Maybe It's a Sign: Push-Button or Crank?
18.12.17
Holiday Awkwardness
25.12.17
The Man from Delaware Gets Lost in Sussex
01.01.18
Why They Left Home
08.01.18
Lolita, the Online Mermaid
08.01.18
Droning On
08.01.18
Georgia Winter
08.01.18
Field of Dreams
15.01.18
Message in a Klein Bottle
15.01.18
The Tractor Trophy
22.01.18
The Empty Road
29.01.18
When Icicles Hang By the Wall
29.01.18
Preparing to Meet the Groundhog
05.02.18
On the Subject of Wretched Refuse
05.02.18
Video of the Week: The Fool in Orbit
05.02.18
Snow Rollers: When Nature Gets Ready for a Snowball Fight
12.02.18
Stark Beauty
19.02.18
Boring as the Weather Report
19.02.18
Ninja Film Review: Caffeinated Boogie Nights
26.02.18
Video of the Week: I'll Fly Away
05.03.18
Guest Photograph: The Seeing Eye
05.03.18
Video of the Week: Oumuamua
12.03.18
Weird Quote of the Week: Baptists in Texas
12.03.18
Video of the Week: Air on a Flapper G-String
12.03.18
9 Out of 10 Mermaids Hate Sunlight Soap
19.03.18
Video of the Week: Mars Odd-ysssey
19.03.18
Winter Reprise
19.03.18
What to Watch on Youtube
26.03.18
Video: Spaced-Out Debussy
02.04.18
Video: Moon River
02.04.18
Danny's Day
09.04.18
Op/Ed: Sex, Gender, Respect, and Linguistics
09.04.18
History Video: For What It's Worth
09.04.18
Easter Ballistics Update
16.04.18
Video: Delilah Meets Carmen
23.04.18
History Video: Piano Man
23.04.18
Cat-tu Barada Nikto
23.04.18
Shakespeare Video: Romeo and Juliet
30.04.18
Line of Demarcation
30.04.18
Video: Fire, Rain, and Contrary Cows
07.05.18
Not the Colours of Wildlife: Eastern Cottontail
07.05.18
Video: Jesu, Joy of Man's Desiring
14.05.18
Spring, Finally
14.05.18
Video: Tune It Again, Sam
21.05.18
A Modest Proposal
21.05.18
Video: The Deep and Timeless Sea of Space
28.05.18
Beware the Bear
28.05.18
Video: Lucy in the Skies
04.06.18
Meet Pierogi the Kitten
04.06.18
Giant Eggs!
04.06.18
Video: Send in the Clowns
11.06.18
Call the Cute Police
11.06.18
Video Thriller: The Lone Gun-Ducks
18.06.18
Dead Presidents Walking
18.06.18
Video: Much More Fun Than Watching Paint Dry
25.06.18
The Planet of Happy Childhoods
25.06.18
Op/Ed: Don't Be a Golgafrinchan!
25.06.18
Video: Queue Etiquette
25.06.18
Innocent Looks
25.06.18
Video: Queue Etiquette
02.07.18
Having a Cuddle
02.07.18
Video: TJ Reviews TV
09.07.18
Ninja Film Review: Cargo
09.07.18
Video: Where Dogs Drool and Cats Rule
09.07.18
Naptime
16.07.18
Up and Down and Around the Town
16.07.18
Obligatory Cat Photo: Sweet
16.07.18
Video Meditation: The Sun is Cool
23.07.18
Long Exposure (poem)
23.07.18
Video: Paws of Fury
30.07.18
It's a Sign (Lawyer Joke)
30.07.18
Video: Paws of Fury II
06.08.18
Summer Farm News
06.08.18
Video: I've Been in the Storm So Long
06.08.18
Groundhog Sighting
13.08.18
Video: Rush Hour at the Bird Feeder
13.08.18
Consider the Lilies: 2018 Edition
13.08.18
Biological Guessing
13.08.18
Even the Brave Get the Willies, Sometimes
20.08.18
Video: Little Bird, Little Bird
20.08.18
There Is No Such Thing as a Useless Fact
27.08.18
Video: Earth Perspectives
03.09.18
Video: Eastern European Jewish Communities
03.09.18
Another Tiny Toad
03.09.18
The Case of the Elderly Tractor
03.09.18
The Civil Servant and the Vegetarian Vampire, Part I
03.09.18
It's a Sign: Watch the Language
10.09.18
Video: Pyromania!
10.09.18
Presentation is Everything
10.09.18
Fair, Warmer, with Early Morning Soap Bubbles
10.09.18
The Civil Servant and the Vegetarian Vampire, Part II
10.09.18
The Day the Dog Came to Church
17.09.18
Video: TJ Theatre
17.09.18
The Civil Servant and the Vegetarian Vampire, Part III (Conclusion)
17.09.18
Yes, TJ, There Is a Bug on the Ceiling
24.09.18
Video: Piano in Hyperspace
24.09.18
Diary of an Itinerant Musician: Labo(u)r Day
01.10.18
Video: Electric Dreams
01.10.18
Adventures in Retailing
08.10.18
Video: Dancing Fingers
15.10.18
Video: Adventures of Chippy and Tami
15.10.18
Farm-Fresh Eggs
22.10.18
Video: Report from a Small Planet
29.10.18
Video: Felix the Cat Monkeys with Magic
05.11.18
Video: At the Antique Tractor Show
12.11.18
Video: A Sense of Balance
12.11.18
Mad Scientist Alert
12.11.18
Sitting on a Pumpkin
12.11.18
Fun with Music
12.11.18
The Evolution of Idea Sharing
19.11.18
Video: Piano Makes Waves
19.11.18
Video: Down to the River to Pray
19.11.18
Poem: Sorbet Dreams
26.11.18
Video: Piano Rising
26.11.18
Hawk-Eye
03.12.18
Video: Enter the Magi
10.12.18
Video: Es ist ein' Ros' entsprungen
10.12.18
Video: Stalking the Wild Cursor
17.12.18
Video: Mrs Hoggett's Piano Practice
17.12.18
Video: The Cherry Tree Carol
17.12.18
Video: In the Bleak Midwinter
17.12.18
And the Moon...
24.12.18
Video: The Little Box
24.12.18
Video: Hark!
31.12.18
Video: Hear the Bells
31.12.18
Video: Personent Hodie
07.01.19
Video Remote Report: The Invasion of the Piano Players
07.01.19
Video: Greensleeves
07.01.19
h2g2 Rant: Xenoglossophobia and Public Rudeness
07.01.19
Perks of the Edited Guide: Recipe Testing
14.01.19
Video: Ecclesiastical Electronics
14.01.19
Outside
21.01.19
Video: My Blackbirds Are Bluebirds Now
21.01.19
Jail with Arrow Slits
28.01.19
Video: Cats Fail to Appreciate 'Trees"
28.01.19
Play One for the Gipper
04.02.19
Video: A Winter's Day
04.02.19
Jazz Babies Concert #3: Muddy Water
04.02.19
Bird Roost with Steam Heat
04.02.19
Of Light, Dark, and Other Things
04.02.19
It's a Sign: Uniformity Is Out of Fashion
11.02.19
How I Travel (I)
11.02.19
Video: Earth Barcarolle
11.02.19
Happy Valentine's Day
11.02.19
Home Decorating
11.02.19
Barking at the Car Wash
11.02.19
It's a Sign: Broken Ribs? No Problem!
18.02.19
Pop Quiz: Guess the Building
18.02.19
Pop Quiz: Guess the Building – Answer
18.02.19
Video: Snow Day, Russian Style
18.02.19
Video: Suzie Q Ferguson, Song Pusher
18.02.19
It's a Sign: Judicious Door Use
25.02.19
Video: When Schubert Meets the Shuberts
25.02.19
Video: Kafka Fights City Hall
25.02.19
A Matter of Perspective
25.02.19
It's a Sign: The Words of the Prophets Had Better Not Be Written on These Walls
04.03.19
Video: Christina's Cantilena
04.03.19
Video: Loose Lips Sink Cakes
11.03.19
Video: Not Like Paint Drying
11.03.19
Video: From the Archive
11.03.19
What3words (Poem)
11.03.19
Artisanal
11.03.19
Detective Work
18.03.19
Video: Concerto for Piano and Wildlife
18.03.19
Obligatory Early Kittens
18.03.19
In Praise of Complexity
25.03.19
Video: Pastorale
01.04.19
Video: Chippy the Chipmunk Wakes Up
01.04.19
Invitation to a Slide
08.04.19
Video: Cantilena
15.04.19
Video: Competitive Grooming
22.04.19
Video: Baroque Laser Play
22.04.19
Obligatory Kitten: Domestic Discovery
29.04.19
Video: Beth-El
29.04.19
Tiny Arrival
06.05.19
Video: Rites of Spring
13.05.19
Video: Blooming
13.05.19
The Road Ahead
20.05.19
Music Video: Ask a Glass of Water
20.05.19
Video: Rainy Day Drive
20.05.19
Willow Weep for Me
27.05.19
Video: Our Eyes Are on the Sparrows
27.05.19
Let Sleeping Cats Lie
03.06.19
Black-and-White: Dog Watching Parade
03.06.19
Video: Bumblebee Heaven
10.06.19
Black-and-White: Time in the Twilight Zone
10.06.19
Video: Lilac and Rhododendron Conspiracy
17.06.19
Black-and-White: Fuzzy
17.06.19
Video: Simple Gifts of Earth
17.06.19
It's a Sign: Sales Pressure
24.06.19
Black-and-White: Wheels
24.06.19
Video: Window Dressing
01.07.19
Black-and-White: Glamour Shot
01.07.19
Video: Entertaining Chickens
08.07.19
Black-and-White: Stairs
08.07.19
Video: 'Nother Bunny
08.07.19
Sometimes You Get Things Back
15.07.19
Black-and-White: Beethoven View
15.07.19
Video: Sunday Cruise
15.07.19
Catch 42
22.07.19
Black-and-White: The Road Ahead
22.07.19
Video: Go with the Flow
22.07.19
On the Holism of Spider Silk
22.07.19
It's a Sign: The Restaurant is Open, Durn It
29.07.19
Video: Shepherd Song
29.07.19
Pale Pink Peony
29.07.19
Requiem for the Flowers
05.08.19
Video: Farmyard Floor Show
05.08.19
It's a Sign: Speed Limit 7 mph
05.08.19
Contrail Heaven
05.08.19
Old Car
05.08.19
Eagle's Nest
12.08.19
Video: Me, Too
12.08.19
Lilies
19.08.19
Video: Cloud Story
19.08.19
Video: Not-So-Angry Birds
19.08.19
You Saw the Whole of the Moon
26.08.19
Video: Lullaby
26.08.19
Venerable Tree
02.09.19
Bridge
02.09.19
Video: What to Play in a Power Failure
02.09.19
Molly Reflected
09.09.19
The Grift of Love (Copyright Edition)
09.09.19
Video: And All Manner of Things Shall Be Well
09.09.19
Video: A Summer of Black and White
09.09.19
Men Working
16.09.19
Major Sidewalk Closing
16.09.19
Video: Une vache andalouse
16.09.19
A Deal's a Deal
16.09.19
Black and White: Round Cat
23.09.19
Stump Specialists
23.09.19
Video: Switched-On Purcell: Two Minuets and a Chipmunk
23.09.19
Black and White: Backhoe and Castle
23.09.19
Starchild Marlowe and the Half-Pint Prince of Darkness
30.09.19
Video: Steinway Magic
30.09.19
Black and White: Cannon
07.10.19
Video: Morning Has Broken
07.10.19
Video: Flutter-Bye
07.10.19
Black and White: Pieta
14.10.19
Video: It Was a Dark and Stormy Night
14.10.19
Video: Cars, Cars, Cars (and Bikes)
14.10.19
Black and White: Pilgrim Holiness Church, Venus
14.10.19
30 Hours in Hooverville
14.10.19
The Zoo Comes to Town
21.10.19
Video: Cinderella Transport Update
21.10.19
Black-and-White: Machine Wonder
21.10.19
Christmas in Apex
28.10.19
Video: Virtual Ferris Wheel Ride
28.10.19
Black-and-White: Flute Line
28.10.19
It's a Sign: Don't Go Away Mad, Just Go Away
28.10.19
Last Meal
28.10.19
Wildlife Encounter
04.11.19
Late Flower, Lazy Bee
04.11.19
Video: They've Been Working on the Railroad
04.11.19
Abandoned Store, Venus
11.11.19
Library Crowd
11.11.19
Video: Oracle
18.11.19
Too Long at the Fair (I)
18.11.19
Video: Newsreel from Yesteryear
18.11.19
Video: All Good Gifts
18.11.19
Lady of Justice
25.11.19
Too Long at the Fair (II)
25.11.19
Video: Autumn at the River
25.11.19
Video: Tic-Toc Polka
25.11.19
Waiting for the Light
25.11.19
Autumn River
02.12.19
Hoovermas Carol
02.12.19
Ninja Film Review: Notes from the Neighbourhood
02.12.19
Video: Medium Leslie
02.12.19
Trees and River
09.12.19
Another Winter Nap
09.12.19
Lo, How a Cactus Blooming
09.12.19
Church, Steeple, Sun
09.12.19
Obligatory Cat: Guest Editor
09.12.19
Video: Advent Music
09.12.19
Winter Winds Blow
09.12.19
Play Bow
16.12.19
Obligatory Cat: Meet Bruce Wayne
16.12.19
Video: Huron Carol
16.12.19
Video: Obligatory Kittens
16.12.19
Hyper Tough
23.12.19
Obligatory Cat: Kitten Under Tree
23.12.19
Video: Down the Road
23.12.19
Video: Who Let the Cats In?
23.12.19
Chew
23.12.19
Video: Merry Little Christmas
23.12.19
Catch
30.12.19
Video: Suzy Snowflake
30.12.19
Domesticated Tractor
30.12.19
Video: Christmas Lights Highlights 2019
30.12.19
At the Possum Lodge Meeting
06.01.20
Video: Hey, Ho, Nobody Home
06.01.20
Concrete Puzzle
06.01.20
City Mouse, Country Mouse
06.01.20
Christmas Sunset
06.01.20
It's a Sign: The Language of Candy Canes
13.01.20
Video: Trebuchet Demonstration
13.01.20
Staircase
13.01.20
Ossining Lower School for Girls
13.01.20
Obligatory Cat: Contemplation
13.01.20
Voluntary Dog: Meet Scrappy-Doo
20.01.20
Group Portrait with Horse
20.01.20
Traffic Jam in Hooverville, Film at 11.
20.01.20
Cloud Parking
20.01.20
Obligatory Cat: Making Itself Big
27.01.20
Video: Knights of the Semicircle, or, Let's Table This Discussion
27.01.20
Under Glass
27.01.20
Lola the Social Climber
03.02.20
DG's Condensed Books: Pincher Martin by William Golding
03.02.20
Video: Winter of Our Discontent
03.02.20
Layered Past
03.02.20
Fountain at Night (by Mrs McGillicuddy)
10.02.20
Video: There Is a Fountain
10.02.20
Lens on the Past
10.02.20
Night Snow
17.02.20
Backstreet View
17.02.20
Video: Eve of Destruction
17.02.20
Voluntary Dog: Impatience
17.02.20
It's Jamestown All Over Again
24.02.20
Groundhog Day
24.02.20
Video: Piano Meditation
02.03.20
Groundhog Day Again (More Snow)
02.03.20
Dramatic Sky
09.03.20
Video: Snowy Night
09.03.20
Video: Piano Recital
09.03.20
Snowy Sidewalk
16.03.20
Snowy Height
16.03.20
Video: How About a Love Song? (Mrs McGillicuddy)
16.03.20
Video: Disgruntled Birds
16.03.20
Disgruntled Bird
23.03.20
Video: Snowy Drive
23.03.20
Railroad Tracks, Dubois, PA
23.03.20
Dead Possum in the Middle of the Farm
30.03.20
Video: How to Get the Dog's Frisbee Out of a Tree
30.03.20
Photo Wall
30.03.20
How to Stop Worrying, A Flow Chart
30.03.20
Video: My Lord, What a Morning
30.03.20
Scene from a Car Window
30.03.20
Freight Train
30.03.20
How to Make Your Own Hand Sanitiser, by Mrs Hoggett
06.04.20
Another Checkerboard Sky
06.04.20
Video: Another Chicken Movie
06.04.20
Barn with Tractor
13.04.20
Video: The Return of Chippy
13.04.20
Watching the World
20.04.20
At Luigi's
20.04.20
Video: And Al Manner of Thyng Shal Be Wele
20.04.20
The Kittens Are Loose
20.04.20
Here, Kitty (Mrs Hoggett)
27.04.20
Video: Moonrise
27.04.20
Video: Good Friday Surprise
27.04.20
Buds
04.05.20
Daffodils Spring Eternal
04.05.20
Ninja Home Cinema Review: Things to Watch During the Zombie Apocalypse
04.05.20
Video: Easter Gardens 2020
04.05.20
Sparrow in April Snow
11.05.20
Reading
11.05.20
Video: Bunny Appearance
11.05.20
Daffodils Don't Quit
18.05.20
Rabbit
18.05.20
Video: Birdwatching for Dummies
18.05.20
Supercilious Chipmunk
25.05.20
Video: Merrily the Bees Are Humming
25.05.20
Shiloh Church
25.05.20
Video: Late Afternoon Bird Feeder Blues
25.05.20
Obligatory Cat: Being Mysterious (Mrs Hoggett)
01.06.20
Video: This Weather Is for the Birds
01.06.20
Video: Do the Snack Dance
08.06.20
Apple Blossoms
15.06.20
Video: Gloomy Sunday
15.06.20
The World Is Too Much With Us
06.07.20
Pigeon Post
13.07.20
The Great Awoke-ening Is Here!
The Writing Right with Dmitri Archive