H2G2 A/S Constellations Project
Created | Updated Feb 26, 2012
H2G2 Astronomy
Society
Constellations Project

Charting the uncharted backwaters of
the Universe




Constellations: Overview
| Andromeda
| Antlia
| Apus
| Aquarius
| Aquila
| Ara
| Aries
| Auriga
| Boötes
| Caelum
| Camelopardalis
Cancer
| Canes Venatici
| Canis Major
| Canis Minor
| Capricornus
| Carina
| Cassiopeia
| Centaurus
| Cepheus
| Cetus
Chamæleon
| Circinus
| Columba
| Coma Berenices
| Corona Australis
| Corona Borealis
| Corvus
| Crater
| Crux
| Cygnus
Delphinus
| Dorado
| Draco
| Equuleus
| Eridanus
| Fornax
| Gemini
| Grus
| Hercules
| Horologium
| Hydra
| Hydrus
| Indus
| Lacerta
Leo
| Leo Minor
| Lepus
| Libra
| Lupus
| Lynx
| Lyra
| Mensa
| Microscopium
| Monoceros
| Musca
| Norma
| Octans
| Ophiuchus
Orion
| Pavo
| Pegasus
| Perseus
| Phoenix
| Pictor
| Pisces
| Piscis Austrinus
| Puppis
| Pyxis
| Reticulum
| Sagitta
| Sagittarius
Scorpius
| Scutum
| Serpens
| Sextans
| Taurus
| Telescopium
| Triangulum
| Triangulum Australe
| Tucana
Ursa Major
| Ursa Minor
| Vela
| Virgo
| Volans
| Vulpecula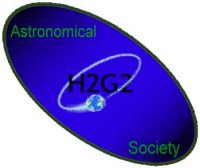 Goals of the project
Way back in 2002 Cefpret dreamed up what was eventually to become the largest collaborative project within H2G2, The Constellations Project The main goal was to create an entry for as many stellar constellations as
possible for the Edited Guide. Since there are 88 of them, this was no small undertaking.
Initially, under the auspices of the H2G2 Astronomical Society (as it was then called) the response was good. Several members took up the challenge and began to produce individual entries for whichever of the constellations that took their fancy.
Additionally, Cefpret produced star maps for all 88 of the constellations, which were hosted off-site while the main project progressed. The intention being to submit all 88 constellations to Peer Review, complete with their own star maps en-masse. It was the star maps that was to prove to be the stumbling block to the project.
H2G2's guidelines are very strict, and Nobody could guarantee
whether there would be a map or not. In fact H2G2 were unable to accept the maps as they were larger, much larger, than the permitted 200 X 200 pixel size. Without the map it was fealt that the text would be largely incomprehensible. And at that point the project lost direction with the withdrawal of Cefpret from the scene.
It was on this page that Researchers claimed the constellations they wanted to take on, and below is the list at which point it foundered. And there it stayed for the next four or five years.
The following constellations are already taken:
Possible values for 'Status' are: 'orphaned', 'wants to do', 'in progress',
'for review', 'finished'. If you want to change the status of your entry, tell
us below.
If you have any questions, don't hesitate to ask here.