h2g2 Natural History Museum
Created | Updated May 21, 2005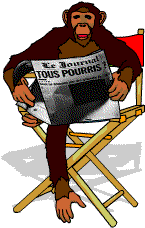 Welcome to the h2g2 Natural History Museum.
This is a collection of researchers who use animal or plant names or avatars. Most of the exhibits are inclined to be fairly interactive. You have been warned.
The reference work used to establish the taxonomy is the Tree of Life project from the University of Arizona.
If I have missed you out, or included you and you don't want to be here, just post at the bottom of the page.
If you spot any plants or animals on the online list who have not been included here, perhaps you would like to drop by their spaces and invite them over here.
Rules:
No "New this week" researchers
Plants must be able to give their latin name before membership
Members may not eat the other exhibits
Members may not eat visitors without the permission of a curator
Back to the Library and Museum.
The Exhibits
Green Plants
The plant exhibits have been temporarily arranged alphabetically according to their latin name.
Fungi
Animals
The animal exhibits are arranged as a very traditional taxonomy using English names where possible and Latin names where no English equivalents exist.