HOMEWARD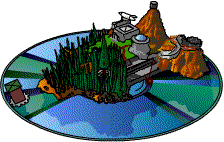 Uncle is an elephant. He is immensely rich, and he's a B.A. He dresses well, generally in a purple dressing gown, and often rides about on a traction engine, which he prefers to a car.

He lives in a castle called Homeward, which is hard to describe, but try to think of about a hundred skyscrapers all joined together and surrounded by a moat with a drawbridge over it, and you'll get some idea of it.

- 'Uncle' by JP Martin
---
Welcome to Homeward
My little acre of Hootoo named in honour of Uncle's abode.
About Me
My name is Scor... actually, why bother? You don't care, I can't be bothered writing it, the world won't be a sadder place without some extraneous biographical detail.
Let's start the impersonal revolution here!
Remove your details from the web.
Mock people who clutter up pages telling nobody what Mr Bungles their kitten has been up to.
Cloak yourself in secrecy and waltz through the shadows, unknown and unknowable.
Oh, and my favourite colour is purple.
Subscriptions
Title
Status

Created

This user has no Entry subscriptions
the late Scorpion deRooftrouser
Researcher U189641

Entries
Most Recent Edited Entries
This user has not written any Edited Entries.
Entries
Disclaimer
h2g2 is created by h2g2's users, who are members of the public. The views expressed are theirs and unless specifically stated are not those of Not Panicking Ltd. If you consider any Entry to be in breach of the site's House Rules, please register a complaint. For any other comments, please visit the Feedback page.
"The Hitchhiker's Guide to the Galaxy is a wholly remarkable book. It has been compiled and recompiled many times and under many different editorships. It contains contributions from countless numbers of travellers and researchers."
Friends
Followers
Bookmarks
This user has no Bookmarks