Amy the Ant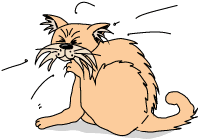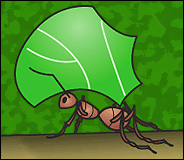 The Anthology
External Ant-related Sites
About Amy the Ant IRL
Hello, I'm Amy the Ant.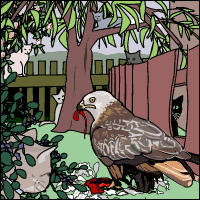 Besides myrmecology ... ooh, long word... I'm also interested in Life, The Universe and Everything. But that's why we're here isn't it?
My interests include: human-computer interactions, science (my first degree was in physics), art, painting (watercolours mostly), digital art, food and drink, meteorology, gardening, archeology, web page design... I'll think of some more later.
Amy's Official H2G2 Roles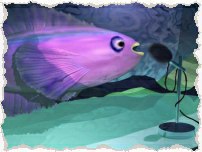 Amy the Guru
I am a Guru which means that I have volunteered to try to help people with their questions about h2g2.
Amy the Artist
I am a Community Artist. I mostly use Corel Painter but I also use Bryce a fair bit. My favourite shareware graphics application is GraphicConverter. It only comes in Mac flavour.
My first h2g2 commission was to produce the fish graphics for The h2g2 Post. You can find out more about my artwork for h2g2 at Graphic ants.
I am responsible for some of the h2g2 smileys. Here are some of them:
I also have part shares in
... oh look, I've finished my drink already
... another
? I don't mind if I do...
... how kind of you to offer...
Amy's Friends on H2G2

I'm a member of the Flat Cap and Muffler Sports and Social Club (affiliated).
If you'd like to put the badge on your page, the GuideML code for the badge is
Subscriptions
Title
Status

Created

This user has no Entry subscriptions