5th Annual H2G2 Bikini Competition
Created | Updated Sep 6, 2017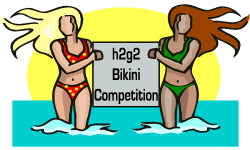 H2G2 Bikini Competition
Sponsored by the

Now in its 3rd Decade!
Bikini Competition Bare Facts

Yes, it's back - the H2G2 Bikini Competion. As you know, far back in the 1990s, it became politically incorrect to have Bikini Competitions, for it was feared that they were somehow sexist. But here on H2G2 we have a simple answer to that: so what? Besides which, the H2G2 Bikini Competition has always been open to women, men, fish, rocks, aliens, science fiction authors, demons, amoebas and insects of all ages. So no matter who and what you are, you're not only free, but also invited, to enter.
So, why not enter this year's Bikini Competition! This may be the last H2G2 Bikini Competition ever held.
How To Enter
Simply click on the Entry conversation and write a short (50 words maximum) description of what your bikini looks like.
If you are nominating a friend, include their Name and User Number.
Rules

Rules for Entering:
Entry into the competition is about to begin!
You can nominate yourself
You can nominate up to five friends. If you nominate someone else, you must leave a link to their homepage in the nominating thread as well as a description. Anyone nominated has the right to withdraw. To enter or nominate - click here.
Only researchers on H2G2 can be nominated to enter.
You also must be "seen" wearing your bikini. This involves hanging around threads in the Swimming Pool and the Beach. Visit, say hello, and hopefully hang around for a chat.
People who are nominated and do not actually take part in the competition themselves cannot win. The highest position they can get is third, regardless of the number of votes.
Rules for Disqualification:

You can be disqualified if:
You are rude or insulting to anyone else in the competition1
You take the competition too seriously.
You never actually wear your bikini anywhere - ie, if you don't go to the Swimming Pool and the Beach at all.
Answers to Frequently Asked Questions:
Do I have to be female to enter the bikini competition?


Of course not - the competition is open to anything animal, vegitable, mineral or alien. As long as it looks good - or bad - in a bikini.

What about sharks?


Don't worry - this bikini competition, somehow, remains HRASC compatible.

How exactly does this competition remain HRASC2 compatible when bikinis are swimming costumes?


People in the competition are wearing Bikinis, not swimming in them. As the bikinis are being
intended to be worn, they aren't swimming costumes, merely clothes, and so are HRASC compatible.

Will there be a referendum to determine whether the competition is decided by first-past-the-post or Alternative Vote representation?

Is this really a bikini competition, or is it just a popularity contest in disguise?

Hopefully voters will take entrants' imaginative descriptions of bikinis into account when casting their votes, but there is no way of knowing for certain.

After the chaos caused previously by the draw, are there new rules in case of a draw?
The Rules In Case Of A Draw
When voting ends, in the event of a draw, the following may apply:
An extra week's voting will be allowed. Who-ever gains the most votes during that week will be declared the winner.
Previous entry into the Annual Bikini Competition may be taken into consideration. If a candidate has entered four previous competitions, this will count as four points. If a candidate has entered three previous competitions, this will count as three points. If the person has entered both two competitions, this will count as two points. If the person has entered one competition, this will count as a single point.
If this still results in a draw, the number of nominations may be taken into consideration. If there are two or more candidates with equal votes, if one has nominated other entrants and one has not, or not as many, the candidate who has nominated the most other people in to the competition without them subsequently withdrawing will win. (Nominating candidates who have already entered does not count).
If this still results in a draw, if one candidate has been noticeably inactive in the beach and waterworks whilst another has played an active role, the candidate who has taken part in, without dominating, the most conversations will win.
If this results in a draw, if one of the candidates has previously won and the other has not, the candidate who has not won before will be declared the winner.
If this still results in a draw, an extra week's voting may be allowed. If after this final week's voting it is still a draw, the competition will be declared a draw.
Entrants So Far This Year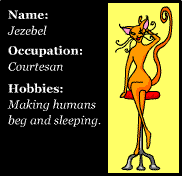 VOTING HAS NOW CLOSED
In alphabetical order, to avoid favouritism, complete with a description of their bikini:
Time Table
Competition Opens - 21st November
Voting Begins - 5th December
Voting Ends - 14th December
Winner Announced3 - 19th December
Previous Results

Bikini Competition Links
The Swimming Pool And Beach:
If you've never been to the Swimming Pool or the Beach before, here's a guide to help you chose the thread for you.
The Swimming Pool
Swimming Pool - VII - the latest swimming pool thread, for all who enjoy drinking chlorine! There are waterslides, wave machines, rapids, fountains, waterguns, showers, hot tub, diving boards and those barrels that tip over when no-one is expecting. So if you want a swim, or a water fight, this is the place to be.
The Jacuzzi - A jacuzzi filled with champagne, where you can drink champagne and relax in style.
Ice-cream - Fancy cooling off? Have an ice-cream by the poolside.
The Beach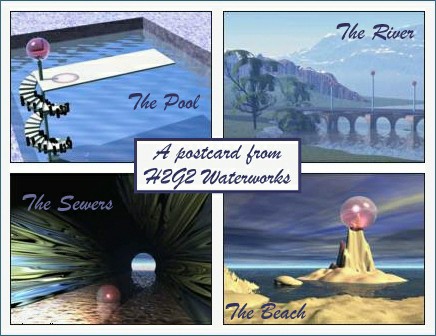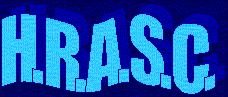 1As this is H2G2 I don't expect a problem with this. Friendly jibes are encouraged, but please avoid anything offensive. This includes the people running the competition as much as those entering.
2H2G2 Researchers Against Swimming costumes
3Except in case of draw.