H2G2 Waterworks: The Beach
Created | Updated Nov 30, 2017

THE BEACH!!!
Welcome to the Beach - the Best place to relax and unwind on H2G2.
The sun's out here, the sea is warm, and there's a golden, 5-mile coast sheltered coast. It is everything you could ever want out of the perfect beach, with sand perfect for riding horses on or building sandcastles with. It's a very sociable place, full of bikini babes, handsome hunks, fun fish and sand, so everything you could ever want out of the perfect beach. So sit back, relax, and enjoy yourself. Take a swim, or even go beach combing.

However, there are always dangers that someone might drown, or be eaten by a shark. So, do you have what it takes to be a Lifeguard? Or would you rather just sit in a beach hut, or go to a quiet part of the beach and relax?
As it is really hot here, luckily we have an icecream stall to help cool us down.
Bouncy Castle
There is even a bouncy castle here, so anytime you feel energetic and want to let off a bit of steam, then feel free to bounce away! All we ask is that you do not wear shoes, but pogo-sticks, space-hoppers and jump-jumpers are welcome if you want to go for the full Bounce effect.
Beach Barbecue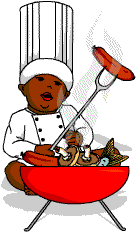 Bouncy castles sure make you work up an appetite, so after exercising, why not relax and enjoy our barbecue.

Food on offer includes:
Hotdogs
Burgers
Corn on the cob
Plus jacket potatoes, onions, etc. etc.
Help yourself to tomato ketchup, mustard, butter, cheese, brown sauce and barbecue sauce
Beer
Champagne
Orange Squash
Spirits
Stout
And a wide range of teas and coffees
Bikini Competition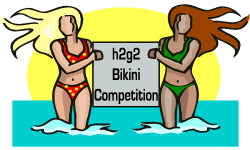 The h2g2 Bikini competition is often held here too!
Surrounding Area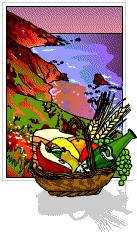 Round the cove from where the river reaches the sea is a wilder, windy area where an off-shore coral reef creates perfect waves for windsurfing.
Off shore is the wreck of a pirate ship, home to fish of all shapes, sizes and colours, but the fabulous treasure is said to still be aboard.





Near the beach, to the East is a River that runs between the wood, that runs into the Sea. See the Map.
To the West stretch a series of cliffs. There are several Caves and a Cliff Lift that goes down to meet them. Also well worth a visit, at low tide, is the quaint and picturesque Lighthouse on the far end of the bay.
Also beware of the Island of Mewem with the mysterious Mt. Muwemu on the centre...
You can take a look at the Map for a better description.
Life's a beach
And then you fly
So let's go swimming
In the sky.1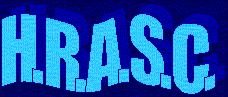 Remember that the Beach and the Swimming Pool is all a part of HRASC- H2G2 Researchers Against Swimming Costumes, banning swimming costumes, and keeping us safe from sharks

for good!
The Ski Slope
Yes, there is now an official ski slope, which is on the beach. So, if you want to go skiing, or even climb up a huge mountain, visit Mt. Sandcastle. And it's not just skiing there, but snowmen, sledging, snowboarding, or you can just relax by a comforting fire. So why not go there and see? In fact, that's not the only mountain - we now have built Mount SandEverest, a mountain we had great fun in climbing!
Lifeguards
The Pool is patrolled by Lifeguards, so you can be sure that you won't drown!
There are still positions yet to be filled! So what are you waiting for? Join up now!!!! All lifeguards are members of SOUL - The Society to Outlaw Unauthorised Lifeguards.
2012 Water Games
The Beach is one of the venues of the 2012 Water Games. Events include:
| Other places to go in the Waterworks: | Other places to visit: |
| --- | --- |
| | |