H2G2 Waterworks: The Sewers
Created | Updated Nov 30, 2017

Welcome to the H2G2 sewers, another part of the H2G2 Waterworks. This is where all the washing-up water from the Cafe, waste beer from the Pub, and sweat from the Rambling Misfits!! baseball team ends up, as well as a direct connection from the Toilets. In fact, all the H2G2 rubbish ends up here, which is why a tour of it is a very poetic and educational experience. Chances are, you could find something you accidently flushed away one day in our Lost Property Office.
Monsters

There are rumours that all sorts of monsters
, including Crocodiles, UFOs,
and Killer Plants have been spotted here, but I don't believe a word of it.


The Sewer-Spotters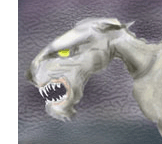 A a tour of the sewers is a very educational experience, which is why we are letting You join the Sewer Spotter club. It involves searching the sewers for monsters, and reporting back what you have found.
At the moment we are planning to open a circus of monsters to help raise more money for Monster Preservation Projects, so if you have any special circus skills, we'd like to hear from you. If not, then you can help us train the monsters for the circus!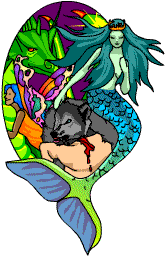 The monsters are, of course, extremely well looked after. We at the Sewers do all we can to ensure their health and well-being, and that is why we have started Monster University, to ensure that Monsters have a fair chance of living in nice houses, get a good job, and be able to play golf at weekends.
Other places to go in the Waterworks: