Welcome to Monster University
Created | Updated Mar 20, 2003
Welcome to Monster University!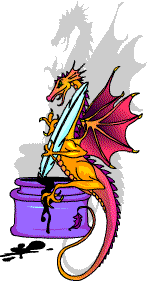 Established to meet the education and rehabilitative needs of
H2G2 monsters.
located at the beautiful H2G2 Water Works: The Sewers, our University is housed in Spacious neo-lithic caverns. There is a dormitory for young monsters, precided over by Echinea, the Mother of the Monsters, of grecian lore.Classes are held in the caverns, with special classes and workshops available
throughout H2G2.
Why not enroll at
   Monster University   
Headmaster Chiron and staff will school your monster, tailoring the curriculum to meet his/her/its' individual needs. Boarding, Tech degrees and counselling are made available.
There are no bad s, only misunderstood ones.
be an Alma Monster! Get an education you can sink your teeth into!
board of regents: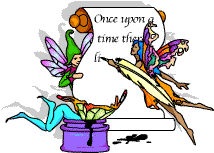 Instruction provided by



coming soon, dept. of sciences/math

now offered are degrees in the following:
Bachelor-Literature/Arts

Requirements: Complete and submit one of the following

Write a guided entry on any of the subjects below ghostwriting,Literature,Research,Library Sciences, Sculpting,Art(Painting),Music,Dance
Post at least twice on threads featuring the above mentioned arts.
Read and post comments on 2 guided entries dealing with the arts.

Bachelor of Computer Sciences-

Requirements:

Post to a conversation about Computer Sciences
Spiff up your user page. Guide ML and HMTL tags (That H2G2 supports) must be used. Dancer may award Bachelors and Masters degree for advanced techniques found on your user space.
Join any Computer-related forum.
Bachelor Of Criminology

be a member of C.H.O.P.P.E.R.S, or any other Law Enforcement-related club
Talk to Dancer.

Technical and work-related Cetrificates available apon consultation with one of the Instructors. Simply request or suggest your chosen certificate and we'll tailor the requirements to meet your monster's needs. Most researchers will find that they already qualify for one or more degree/certificate.
Remember-The university is geared to help
s assume their rightful place in the peaceful society that is H2G2. In this context, a monster may engage in aggressive actions against humans and other researchers, if justified, but must, under no circumstances, consume one.
Let all
s take take their example from
St. Emily Ultramarine, our first graduate, holder of the prestigious Master's degree in Literature and the head of our Literature Department. A
worth emulating.
sign supplied by Bluebottle
Places to go
just click on the smileys below, and you're there.
Hang out at the Iris Cafe
link here or visit the Bakery
link here
Clio's Library of History should be helpful to our students

link here
Hermes' Messenger Service is available to you for all your messenger needs!
link here
Let's try the Terpsichore Dance Hall
link here
Thalia's School of Comedy is on campus!...
link here
Welcome our newest students
Ugrag the Gnasher, Created by Mystrunner. This worthy is at present enrolled in Dancer's Crimonology Program. With great daring, he has completed 2 tasks and earned his Associate degree. Now working towards his masters...
Oto's Monster, created by Otto He is waiting confirmation of his Bachelor's degree in Literature. Otto's Monster comes to us with quite an impressive resume.
Sir Culdasac, Professor of Monkey Management. Every ought to have a monkey, cause a monkey is a 's best friend.
Friendlywithteeth,, working on his bachelor's degree in philosophy.("I squash, therefore, I am!")
May Quiet ,Created by Pheloxi, who requested help for the poor thing.He's a nice monster, except when you awaken him... Now in dance therapy, and working towards anger management...
Chad ,(created by Stu) assoc. degree in song writing. This 18 year old, 4 armed, 4 legged monster plays the guitar and is interested in a degree in computer programming.
Announcing a new department, now being created: Monster Geology and Social Implications.
Proposed by Friendlywithteeth, the syllabis would include such subjects as
Development: ways of providing for the world's monsters
Pressures: is it possible to provide for monsters, without humans [shudders] noticing?
Globalisation: the effects of monsters being able to get in touch with one another.
Read his entry on the subject;It's worth a read!
It's up for Peer Review! Congradulations, Friendlywithteeth!
And try out the Gift Shop , run by Dragonfly
Friendylwithteeth did, and now he wears his new slippery monster uni hoodie and shirt with pride!
Please to announce a new member: Hushpaw, Associated Professor of Lycanthropic Studies Please contact him for all your were needs.