2nd Annual H2G2 Bikini Competition
Created | Updated Aug 10, 2002
The Bikini Competition has started!!!
Welcome to the second annual H2G2 Bikini Competition!
Sponsored by the H2G2 Waterworks & Beach.
The Bikini competition is now over - you can now find out the Competition Results.
Here are some Bikini Competition answers to Frequently Asked Questions:
Do I have to be female to enter the bikini competition?


Of course not - the competition is open to anything animal, vegitable, mineral or alien. As long as it looks good - or bad - in a bikini.

What about sharks????


Don't worry - this bikini competition, somehow, remains HRASC compatible.

How exactly does this competition remain HRASC1 compatible when bikinis are swimming costumes?


People in the competition are wearing Bikinis, not swimming in them. As the bikinis are being
intended to be worn, they aren't swimming costumes, merely clothes, and so are HRASC compatible.

Will there be a seperate male/female competition?


You kidding? That's far too organised for me to sort out...

If there is a seperate male/female competition, what happens about inanimate objects, hermaphrodites, aliens, plants and creatures that reproduce asexually?


Look - I've just told you there's only going to be one competition.

Can I nominate Douglas Adams again this year?


Do you really want to see him in a bikini?

I want to be in the Bikini Competition, but I don't want to enter on my own... Can I nominate a Vice Bikini to enter with me?


Do you think this is the Presidential elections? Oh well, I guess sure - you can nominate a Vice Bikini and enter as a team if it makes you happy.

I am a Siamese Twin. How does the rules affect me?


You can either enter on your own, or you and your twin can both enter seperately, or your twin, I guess, can be nominated as your "Vice Bikini".

I am pregnant - so how do the rules affect me, eh?


You can either enter on your own, or you and your foetus can enter seperately, or you can nominate your embryo as a "Vice Bikini".

I am a pregnant siamese twin currently undergoing a sex-change operation....


Look - this is getting rediculous!
Anyone who wishes to send in pictures of them in a bikini - or, even better, draw pictures of them in bikinis can - although please not too gratuitous...
Rules
Rules for Entering:
Entry into the competition has started! Please submit your entry as soon as possible!
You can either nominate yourself, or someone else. If you nominate someone else, you must leave a link to their homepage in the nominating thread. To enter or nominate - click here
As this is a HRASC approved competition, we would like to ask all entrants to join the H2G2 Researchers Against Swimming Costumes
You also must be "seen" wearing your bikini. This just involves hanging around threads in both the Swimming Pool and the Beach. I'm not fussy, any threads there will do, so just visit, say hi, and hopefully hang around for a chat.
Rules for Disqualification:

You can be disqualified if:
You never actually wear your bikini anywhere - ie, if you don't go to the Swimming Pool and the Beach at all.
You are rude or insulting to anyone else in the competition2
You take the competition too seriously.
Rules For Voting:
If You have any comments on how competition's judged, there is a conversation to help develop ideas in the How the competition should be judged forum.
Who's Entered?
See everyone who has entered, and their Bikinis!!!
Bikini Competition Links
The 2nd Annual H2G2 Bikini Competition
Sponsored by the H2G2 Waterworks & Beach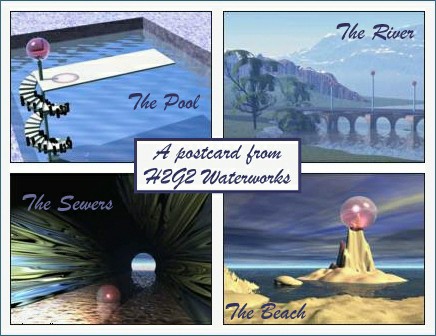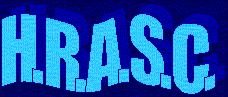 1H2G2 Researchers Against Swimming costumes
2As this is H2G2 I don't expect a problem with this. Friendly jibes are okay and encouraged, but anything offensive WILL be reported to Peta.