3rd Annual H2G2 Bikini Competition
Created | Updated Aug 4, 2002
H2G2 Bikini Competition
Sponsored by the

The Bikini Babes Bite Back!

Yes, it's back - the H2G2 Bikini Competion. As you know, far back in the 1990s, it became politically incorrect to have Bikini Competitions, for it was feared that they were somehow sexist. But here on H2G2 we have a simple answer to that: so what? Besides which, the H2G2 Bikini Competition has always been open to women, men, fish, rocks, aliens, science fiction authors, demons, amoebas and insects of all ages. So no matter who and what you are, you're not only free, but also invited, to enter.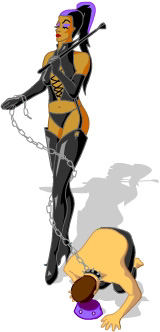 Entrants So Far This Year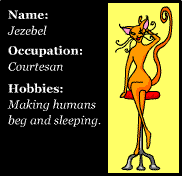 In alphabetical order, to avoid favouritism, complete with a description of their bikini:
Rules
Rules for Entering:
Entry into the competition has just started!!!
You can either nominate yourself, or someone else. If you nominate someone else, you must leave a link to their homepage in the nominating thread. To enter or nominate - click here.
As this is a HRASC approved competition, we would like to ask all entrants to join the H2G2 Researchers Against Swimming Costumes
You also must be "seen" wearing your bikini. This just involves hanging around threads in both the Swimming Pool and the Beach. I'm not fussy, any threads there will do, so just visit, say hi, and hopefully hang around for a chat.
Rules for Disqualification:

You can be disqualified if:
You never actually wear your bikini anywhere - ie, if you don't go to the Swimming Pool and the Beach at all.
You are rude or insulting to anyone else in the competition6
You take the competition too seriously.
And here are some Bikini Competition answers to Frequently Asked Questions:
Do I have to be female to enter the bikini competition?


Of course not - the competition is open to anything animal, vegitable, mineral or alien. As long as it looks good - or bad - in a bikini.

What about sharks????


Don't worry - this bikini competition, somehow, remains HRASC compatible.

How exactly does this competition remain HRASC7 compatible when bikinis are swimming costumes?


People in the competition are wearing Bikinis, not swimming in them. As the bikinis are being
intended to be worn, they aren't swimming costumes, merely clothes, and so are HRASC compatible.

Will there be a seperate male/female competition?


You kidding? That's far too organised for me to sort out...
Previous Results

The Swimming Pool And Beach:
If you've never been to the Swimming Pool or the Beach before, here's a guide to help you chose the thread for you.
The Swimming Pool
Swimming Pool - IV - the latest swimming pool thread, for all who enjoy drinking chlorine! There are waterslides, wave machines, rapids, fountains, waterguns,
showers, hottub, diving boards..! So if you want a swim, or a water fight, come here.
The Barmy Banana Boat Adventure - an inflatable banana boat escaped from the pool and is carrying it's passengers on a mad adventure throughout the Galaxy!
The Jacuzzi - A jacuzzi filled with champagne, where you can drink champagne and relax in style.
The Beach
Bikini Competition Links
1Not wearing any shoes, because she doesn't want to cover her gorgeous slender feet
2Also wearing stilletto shoes with diamante trim.
3Unless she decides otherwise.
4Also wearing new thigh-high black PVQ stiletto boots.
5And a stunning pair of Jimmy Choo spike heeled sandals, black alligator with crystals accenting the instep and straps.
6As this is H2G2 I don't expect a problem with this. Friendly jibes are okay and encouraged, but anything offensive WILL be reported to Peta. This includes the people running the competition as much as those entering.
7H2G2 Researchers Against Swimming costumes