Supermarket XI: The Generation Gap
Created | Updated Nov 10, 2013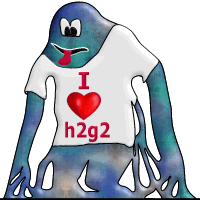 Hello, and welcome to the eleventh edition of Super Market, the monthly update of everything exciting taking place in h2g2's own Flea Market.
Interview with a Scavenger
To learn more about the Flea Market, it's a good idea to talk to some of the folk behind it. In this issue we interview Mina, also known as Party like it's 1999. She has lots of credited Flea Market Rescue to her name:
Bluebottle: Would you only rescue articles about subjects you know well?
Mina: I don't really know very much about quite a few of the articles I've rescued from FM. Some of them I've picked because they really didn't need very much work to be picked by a Scout, so I've just babysat them through the process, fixed small errors, added suggestions by other Researchers and let them run on their own. Some of them I have had my name taken off the Edited Entry because I really didn't do enough to deserve a name check - A6951657 and A29019413 are examples where I did this. This doesn't always work, and a second trip to PR shows me more work is needed and I have to give up. Others I have noticed have been abandoned as they are subjects I know about and wait for the Scouts to vote them out of PR to FM so I can get my hands on them, but these are in the minority. I just wanted to let good entries get where they belong.
Bluebottle: Have you approached a Flea Market Rescue any differently to how you write an article from scratch? Is it easier or more difficult?
Mina: It depends on the original, but for my own entries I mostly go out into the real world and do research before I write the entry, or I've written about something I already have experience of (write about what you know). For FM entries I don't do this - I have never seen a blue crab, let alone picked one, and haven't been on a bike for about 25 years, and even then a few miles was my limit. So it's certainly cheaper to nurse a FM entry as I don't have to leave the house. If the original PR thread indicates more research is needed and I don't know enough about the subject matter I won't touch it.
Bluebottle: When you write a Flea Market rescue, how do you decide what to keep and what to edit, and how much of a right do you feel that you have in making decisions about the article?
Mina: I feel I've got every right to make decisions - the Edited Guide is a collaborative work, no entry ever gets onto the Front Page without at least 3 people making decisions about the content of the entry (I am speaking from when h2g2 was still owned by the BBC so this might now be different, but when I was rescuing from FM that was the case), and usually in PR many more people chip in with ideas and changes - and it won't even get picked without a Scout making a decision about the entry, so that's four people! While it's in PR it's up to the Researcher to make decisions about an entry, when I was a Sub-Editor and an Editor we might well overrule the Researcher if the points in PR were felt to be relevant. Once an entry has been abandoned it belongs to the Guide as a whole.
I try to keep as much original content in an entry as possible unless it's dangerous or shown in PR to be wrong. If I know about a subject I will add more information, but this is more likely with an update to a current Edited Entry than a Flea Market rescue.
Bluebottle: Would you recommend doing Flea Market rescues to other researchers?
Mina: Yes, because h2g2 is a great place to hang out and meet friends but we're here to build The Guide. PR is very quiet these days, but FM is heaving. Get in there and set some free!
Bluebottle: How do you think you would feel about being on the other side, about someone else making changes to an entry you had written, if someone tried to rescue entry?
Mina: I have had Edited Entries I have written had changes added, and in at least one case I was not happy and didn't want the change. I felt it took away the point of the entry which was to write a simple guide to a sporting rule, and making the change might have made it more 'correct' but took away the 'ideal'. But the Editor at the time wanted to make the change, and being a collaborative Guide I just lived with it. The entry wasn't on a subject dear to me anyway. I don't think I've had a lot of updates made to other entries, but would I even get notified? Probably not. I usually offer my entries to be updated if another entry of a similar nature pops up in PR, or that they are merged somehow. Although I'd rather keep things 'solo' that's not the nature of the Guide.
Bluebottle: Is there one that stands out as the most fun to write?
Mina: I liked the bird poo entry, that was fun, and the how to sleep in your car came a close second. Quirky little subjects!
Bluebottle: On the other hand, was there one that proved to be the most difficult to complete, if so, why?
Mina: I don't remember any of them being difficult, but if I picked something that did get tricky I probably would have abandoned it again myself.
Bluebottle: How much revision do you think proper in a FM Rescue?
Mina: 42. There isn't just one answer for this, if an entry has some good content then not very much. If it's complete rubbish and needs a total rewrite it shouldn't really be in FM, but there are lots in between - it's really up to the Rescuer how much work they want to put in, then the rest of the Community via PR if that work is enough.
Bluebottle: Are there any questions you think I should have asked, or anything else you'd like to say?
Mina: I'd like to say - go to Flea Market and pick something! Get those entries on the Front Page. If there is already a very similar entry, go for an update. If you write something, search the Guide to see if there is already content on the subject and add it to your entry. Don't hoard those 'solo Guide Entry' badges to yourself. Yes it's great to have a solo entry, but that's never been the point of h2g2.
Bluebottle: Would you consider doing another Flea Market Rescue in the near future?
Mina: Unfortunately I no longer support how the Edited Guide is run, so it's very unlikely unless it was a subject that I really knew inside and out.
Edited Flea Market Rescues
This month we are proud to announce that three Flea Market Rescues have been Edited, bringing the total of Flea Market Rescues to 250!
New Entry to the Flea Market
This entry has entered the Flea Market, ready to be rescued, since the last issue:
Recommended Flea Market Rescues
Flea Market Rescues Currently in Peer Review
These are the articles being rescued from the Flea Market that are currently in Peer Review. Why not help by reviewing the new version of the article? Aricles in Bold are new entries which have been submitted since the last issue of SuperMarket was published. In exciting news, two University projects in Peer Review have been inspired by the Flea Market!
Everyone who reads through and comments upon these articles helps to make it the best it can be.
And Remember...
, the Flea Market needs You!