Clique Main offices
Created | Updated Nov 20, 2015
The Entrance
Alliances

The Clique has begun opening its doors to new alliances, which are listed below...




The Clique Orbital One
If you decide to go into space, the Clique has an orbital station at A3695763 , and you can go there, but be sure to sign in there before posting. Clique members only.
Joining the Clique!
Before you, you see a strange structure, which has a sign proclaiming- "Clique Main Offices"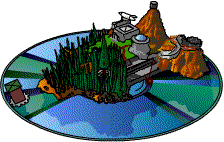 So, if you have chosen a position in the Clique, if you'd sign this please:
Sign up

Please submit the following information for subscription purposes:
Name:
U number: U
Favoured section: (delete as appropriate Science/Security/Medical/Special Forces/Intelligence/Secretary/Crewman in orbit/Rebel Faction
Special talents:
How you could help the Clique:

You sign in, seeing already written down:
Captain Nuge: Overall leader





Hematitedude: Second in command and leader of hematite operations





Mcgaxs: Encryption Expert




Captain LeRue: Chief of Security



Farlock- Chief Morpher


Hussassan- Research and Development department head


Cal Foruntuneswell- Head of Special Operations


Lil old me Fortuneswell- Manager's secretary



AFGNCAAP-Special Forces operative



Liquid Warrior-Intelligence operative



Dr Anthea- Chief Science Officer




Geddon- Science Officer.



Security Cadet Zem

Cadet Dave Harkness- Science section


Cadet Andrew Zhou- Special Forces



Supreme Commander Black Leopard-Evil Arch-Nemisis of the Clique
cloned MADman- Black Leopard's second in command
Having submitted your details, you walk through the gate, and into the managers office to recieve your position.
If you have decided to join REBEL, the organisation who oppose the Clique, join here:
I Want to join the REBELs!!!
Name:
U Number:
Evil Talents:
Level of evil(1-10):
Why the Clique sucks:
How you can punish the Clique

This is our new badge, thanks go to Reefgirl who helped set it up. The code is in the "Badge Code" thread. Have fun!!!