What the Dinosaur (II)
Created | Updated Nov 6, 2019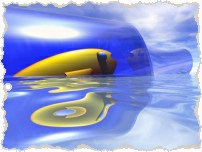 THE STORY SO FAR



At the dinosaur museum in Sandown, Isle of Wight, evil, mad scientist Dr Beeching has been playing with unnatural forces beyond his comprehension and restored to life a dreaded Neovenator, a carnivorous flesh-eating dinosaur from the early cretaceous1. I've seen these sort of stories before and this will inevitably lead to the crazed beast escaping, resulting in mass panic, fleeing pedestrians! Fire engines! Ambulances! Police helicopters with searchlights! Tanks! Guns!
The Bluebottle Archive
1Living approximately 125 million years ago, the 25-foot-long Neovenator means 'New Hunter' and was first discovered on the Isle of Wight in 1978.