What the Dinosaur (XVIII)
Created | Updated Nov 6, 2019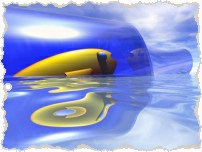 THE STORY SO FAR



This story takes place along Sandown Bay, the 2019 BBC Countryfile Beach of the Year. There, on Sandown Pier, a palaeontologist has come face-to-face with a living dinosaur for the first time. The dinosaur concerned is a Neovenator, which sadly wouldn't be likely to win the BBC's Dinosaur of the Year award, should it have one, as it isn't as famous as those film-star dinosaurs that appear in Hollywood films such as the Tyrannosaurus rex. American dinosaur films unsurprisingly tend to feature American dinosaurs, but with PR like that and as they don't need the publicity, this story features an Isle of Wight dinosaur, the Neovenator.
Is the story running out of steam? Will anyone get that 'Time and Tide and Devilled Kidneys' is a reference to The Box of Delights, while learning that Sandown's Carnegie Library - opened shortly after the 1905 Free Libraries Act and frequented by Karl Marx - does indeed have 'Time and Tide Wait For No Man' written above the door, as it used to house the geology museum? When are we finally going to get to the last episode of What the Dinosaur?

Author's Note: The Carnotaurus was a large South American carnivorous dinosaur from the late Cretaceous, notable for the horns over its eyes. Whether, like Andrew Carnegie, your average Carnotaurus was fond of libraries is a mystery lost to the mists of time.
The Bluebottle Archive