What the Dinosaur (X)
Created | Updated Nov 6, 2019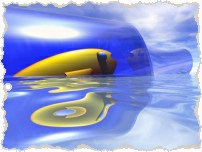 THE STORY SO FAR



A dinosaur has been resurrected in the town of Sandown, Isle of Wight. While so far it has eaten a scone and walked along the beach, the deranged Doctor Beeching has phoned the authorities who will surely zoom in and attack the dinosaur any second now!
That's any second now...

Maybe now...?
At the time this was written all the events depicted could be enjoyed in Sandown.
When this was written you were able to go trampolining at Isle Jump, however in June 2019 sadly it
closed. There are still beachside trampolines near Eastern Gardens.
You can go surfing at Wight Waters, or just bring your
own surfboard.
10-Pin Bowling can be enjoyed on Sandown
Pier. If you are a pensioner, there is a Bowling Green.
Enjoy a holiday in Sandown! Simply write an entry for the Post about where you would take a dinosaur if it came to visit your home town - or a Visitors' Guide to your Home Town for Peer Review - and you could head off to Sandown for the holiday of a lifetime!2!
The Bluebottle Archive
1Prolonged sandcastle building at the bit of beach near Eastern Gardens can curiously stain skin yellow for short periods, but this washes off and has no long-term effects. The rest of Sandown Bay does not.
2This is a suggestion, not a competition - you
must book and pay for transport and accommodation to Sandown, Isle of Wight yourself. We never said that there was a prize on offer, merely that you can enjoy a holiday in Sandown and you could head there after writing something for h2g2. And you can - we're not stopping you!