What the Dinosaur (IV)
Created | Updated Nov 6, 2019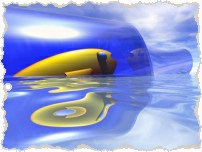 THE STORY SO FAR



In Sandown, Isle of Wight mad scientist Dr Beeching whose name sounds familiar has played with forces beyond his comprehension and unwittingly restored to life a Neovenator, a dinosaur from the Cretaceous. Having crossed the road safely using the Green Cross Code it has popped to the beach café - more a glorified nammet hut to be honest that predominantly sells buckets and spades, windbreaks and beach inflatables, but also serves tea and cakes to a few outdoor tables and chairs - for a cuppa and a scone with a new-found friend.
As foxes are not native to the Isle of Wight but were first introduced in 1845, can they ethically be eaten by a dinosaur, provided of course that it does not first hunt them? Is Bluebottle's wife right when she says that every time he attempts to draw a woman she always ends up looking like a man in drag? Is it better to get rid of a useless and patronising portion of the population by feeding them to dinosaurs, or by telling them they'll be eaten by a mutant star goat unless they get on a B-Ark? The chances are remote that you'll learn any answers in next week's instalment of What the Dinosaur.
If YOU have Been Affected By Issues Raised in this Episode:
If You or someone you know has joined a red-trousered extremist group such as the Royal Yacht Squadron or Royal Corinthian Yacht Club, please be assured that it is possible to re-join the community and become a productive member of society. Theoretically. Obviously it has never actually happened so far, but it is at least conceivable.
The Bluebottle Archive