Super Market IX - The Emotional Picture
Created | Updated Dec 12, 2013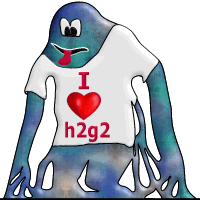 Hello, and welcome to the ninth edition of Super Market, the monthly update of everything exciting taking place in h2g2's own Flea Market.
Last Chance to Rescue!
Many articles have been in the Flea Market for up to and over a decade or more with no interest shown in rescuing them. Rather than let them gather dust for all eternity, the time has come for them to return Back to Entry. But before they leave the Flea Market for ever, the h2g2 community has one last chance to rescue them, as long as someone volunteers. All you have to do to is volunteer to rescue them, or argue why they should not be removed. You can let us know in the Flea Market thread, or in our Ask conversation.
All articles that have not had any interest by the start of October will be removed from the Flea Market for good. The results will be announced in next month's Super Market!
So why not rescue one of these? Or your chance will be lost forever!
Last Month's Last Chances
Edited Flea Market Rescues
This month we are proud to announce that three Flea Market Rescues have been Edited, bringing the total of Flea Market Rescues to 244!
SashaQ has written How to make Nearly Bourbon Biscuits, a rescue of Nearly Bourbon Chocolate Creme Biscuits - Recipe by FordsTowel
SashaQ has written Speedy Bacon and Mushroom Pasta, a rescue of GT's Brill Pasta by gandalfstwin
Bluebottle has rescued Warner Brothers' Wartime Animation, based on Lt Thrace's Wartime Animation and the Warner Bros..
Recommended Rescues
Since the last issue, two Flea Market Rescues have been recommended from Peer Review:
We look forward to seeing these on the front page soon!
Flea Market Rescues Currently in Peer Review
These are the articles being rescued from the Flea Market that are currently in Peer Review. Why not help by reviewing the new version of the article?
Aricles in Bold are new entries which have been submitted since the last issue of SuperMarket was published.
Everyone who reads through and comments upon these articles helps to make it the best it can be.
And Remember...
, the Flea Market needs You!