Announcements
Created | Updated May 1, 2002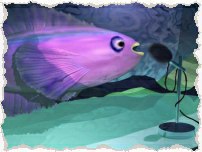 Coming This Weekend!
Meets
H2G2 Radio- 42 FM

Started way back in the summer of 2001 H2G2 Radio- 42 FM - The Community's station! is about to take on a brand new lease of life.

"We're set for a re-launch in May, and have quite a number of staff, but we still have position's to be filled - we want people to take the small jobs like cleaning, guards, receptionists.. there are only so many of us who can be technicians and engineers!"

The Alphabet Sentence Challenge
Could you write a 26-word sentence, making sure that the initial letters of each successive word, constitutes the entire alphabet in the correct order. If you think you would like to give it a go, then visit The Alphabet Sentence Challenge
Community Job Slot
Ever wanted to help out on some of the Community projects around h2g2, then go to the Community Job Slot.
"On h2g2 job vacancies often occur for various Community Activities. They can range from running a weekend activity, to running a club or society. We've decided that we need somewhere to advertise these jobs."
Community Art
If you know of any artwork on h2g2 other than those in the official Picture Library then theCommunity Art page would like to hear from you. They need your help in finding the art already on the h2g2 server, but not listed anywhere.
"Here in the office we're just bursting with pride over our Community Artists and their artwork. So much so, that we are want to give Community Art its own categorisation system."
Society Against Weather Discrimination
If you love rain and cloudy skies then take a look at the Society Against Weather Discrimination.
"For those of us who abhore hot sunny days. For those of us who love the rain. For those of us to whom 'fine' isn't fine."
The Wall
Write a message to the community on a brick and see it preserved for posterity on the h2g2 Wall.
"Messages need to be quite short, and there is NO advertising, but you can choose your own colour."
The Cheshire Grin Inn
The Cheshire Grin has been re-opened and everybody is invited to pop in and have a drink and chat, or join in the Pub Quiz that runs from Tuesday until Saturday every week.
The Environmental Society
The Environmental Society welcomes all h2g2 and sense-of-place site members, to the brand new Environmental Society. This hopes to be a place where members of all the various dna sites can come together and meet others with an interest in the environment.
The Knights of h2g2
A welcome new addition to h2g2 is this recently formed fantasy land conceived by Mystrunner. Aspiring knights should grab a charger and ride, post haste, to The Gateway to claim their knighthood, position and place in h2g2 fantasy history.
The H2G2 Motorcycle Club
This new club lists its proposed goals as:

To bring together motorbike riding researchers so we can discuss bike stuff, organise H2G2 MC ride days, race days (spectator or participant), and of course pub research.
To provide a reference point for motorbike related guide entries, issues, and advice.
To have a club patch and smiley for club members available on H2G2. And some more motorbike pictures.

So, don your leathers and cruise over to The H2G2 Motorcycle Club!
The H2G2 Wilde Awards
Featured in a Post article, this new venture aims to award members of the H2G2 community for outstanding service to the English language, though wit, word play, or a particularly apt, imaginative, or fitting turn of phrase during conversations or entries on H2G2. They are to reward verbal dexterity, rapier wit, or just a delicious turn of phrase!

Read the piece and then hurry to The H2G2 Wilde Awards page to submit your nominations.
GerMania Connection
The GerMania Connection has re-opened its doors and is seeking any researchers based in or around Germany with a view to possibly arranging another meet. Please get in touch if this applies to you
Special Sites at this time
Links
All entries for this feature should be mailed to
Greebo T. Cat