South-west England Meet 2002 (child-friendly)
Created | Updated Jan 24, 2006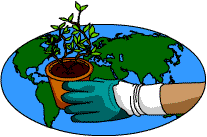 If you are based in south-west England, or would be interested in attending a meet-up there, please subscribe to this page and drop us a line in the forums below.
If you are new to h2g2, or have come here from the 360 or SoP sites, please don't feel daunted! We are a very friendly bunch, and it is always nice to greet new people.
The main meet-up is to be at The Eden Project, on 22nd June 2002. As it is a long way for some researchers to travel, we are going to make a long weekend of it. If you have any other ideas or suggestions, please let us know.
This is going to be a family-friendly/all-ages meet, so researchers with children, or young researchers with parents, can all come along and have fun!
Venue and Accommodation Options
Some researchers have suggested making it a long weekend, allowing people to join in with as many activities and excursions as they choose. Other attractions in the area include The Lost Gardens of Heligan, Goonhilly Earth Satellite Station, Tintagel Castle, Exmoor and Dartmoor, and of course, Cornwall's spectacular coastline. En-route to Cornwall is the House of Marbles1, which could provide a fun and *free* day out for children of all ages!
As the weather should be good in June, and for cost-effectiveness, we have decided on camping for the weekend. We have found a couple of good campsites in the area. If camping is not for you, researchers are welcome to make their own accommodation arrangements2.
Campsite and Booking
We will be staying atCarlyon Bay3 Campsite.
Carlyon Bay is a short distance from Eden and Heligan. It is a short walk to the beach, has many other facilities, and has offered us a group booking discount..
The Prices are as follows:
Single person unit £6 per night (1 adult).
2 person unit £9 per night (either 1 adult and 1 child or 2 adults).
Aditional children £1.50 per night (2 adults and 1 child - £11.50 per night).
We need to book in advance, so please can everyone who is coming go to the Campsite Confirmation thread below, and follow instructions ASAP.
Dates and Optional Activities
The south-west meet is being held in June 2002, around the time of the summer solstice. A potential itinerary for the long weekend is as follows:

~please feel free to join in with as many or as few activities as you wish~
Thursday 20th - Could include a visit to the House of Marbles en-route to Cornwall. Set up camp in the late afternoon/evening, to watch the solstice dawn over the sea on the 21st.
Friday 21st - This day could include a visit to The Lost Gardens of Heligan, which were restored by the same people who later created Eden.
Saturday 22nd - Main meet day, consisting of group visit to The Eden Project (click here for current prices), and bbq/party on the campsite in the evening.
Sunday 23rd - Space Hopper races and other games on the beach. Homeward for those that have to depart. Drinkies for those that don't!
Monday 24th - Visit to Goonhilly and/or other places of interest, according to researcher's preferences. Goonhilly has a new visitor centre and display for 2002.


Feedback on these proposed activities or any other suggestions for the meet are very welcome. Please post below or e-mail us4.

Attendees
1Near Bovey-Tracey, Devon.
2Lots of nice bed & breakfast places and holiday cottages in the area.
3Other campsites are available
4Although we may take a while to reply!