The Dutch Researchers Club
Created | Updated Mar 21, 2006

The Dutch h2g2 Researchers Page
Welcome to the home of all things Dutch here on h2g2. If you are based anywhere in The Netherlands or are a Dutch speaker or expat please visit the sign-up forum to be included on this page
Dutch Meet 2004
The Official Dutch Meet 2004 page is now available!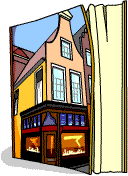 Members so far
MembersAcnarfAngelasgfAruthaAtom_boyCptAjbcheeryFLYBYNIGHTClownMCPDon AlfredoDon VitoFinarfinFreggelHapiJeroen HendrixKheldarMarijnMax Head RoomMiriamongewoonPeter StuartPheloxiPrez of Head SnottPseudemysRalph the Wonder LlamaShazzSpiffySpinnerSuitsattdbiiiTerry TeadregTowelmasterWotchitXanatic
Honorary Members
Honorary MembersAbiBluesSharkBosselLighthousegirlLindaMarkMinaPetaPierce
Past Events
So what do we all get up to? Pseudemys travels a lot - witness The Virtual Reinhard. Spinner drives big trains. Prez of Head Snott has disappeared off to Tokyo, Xanatic to the UK and Marijn has now retired and enjoys his life in Amstelveen. Most, but not all of us, are in the IT trade, and we all are h2g2ers.
Previous Meets and Events have been a great success. For those brave enough to wade through them all, here is the definitive list of past happenings, including solo ventures and pictures!
Dutch Events
Meets - and picturesPicture Links The Dutch Meet 2000 A Weekend in Amsterdam Peta The Dutch Meet 2000 Pictures The Dutch Invasion of England December 2000 The Dutch Meet - A Pirates' Perspective 2001 The Flying Dutch Meet 2001 Dutch Sheep Galore! 2001 The Dutch Mini Meet, May 2002 The h2g2 Dutch Meet 2003
Other Events
Other Meets - and picturesPicture LinksThe h2g2 Christmas Get Together 1999 The h2g2 Christmas Get Together 1999 Pictures The h2g2 Real Life Birthday Party - With Cake (2000) The h2g2 Christmas Community Social 2000 Memories of the h2g2 Meet Summer 2001 - Frankie Roberto Memories of the h2g2 Meet Summer 2001 - Abi Memories of the h2g2 Meet Summer 2001 - Galaxy Babe The h2g2 Real-time Summer Party 7 July, 2001 'Photographs and Waistcoats' January 2002 'Been There, Done That, Got the T-shirt' January 2002 Finally, a Sunny Meet! July 2002 The h2g2 Winter Meet 2003 - Abi The h2g2 Winter Meet 2003 - Lightman The h2g2 Winter Party 2003 - Gnomon's Account h2g2 Summer Party - Whoami? The hg2 Summer Party 2003 - Abi h2g2 Summer Party 2003 - Gnomon
Entries about all things Dutch
Edited and Non-edited EntriesAlphen Aan Den Rijn Amsterdam, The Netherlands Anne Frank and her Diary Duinrell, the Netherlands Dutch Elm Disease Dutch Pancakes Eindhoven, The Netherlands Elfjes The Florin & Firkin, Utrecht, The NetherlandsHagelHet Kasteel, Alphen a/d Rijn 'The Hiding Place' and Corrie ten Boom Kafe Belgie, Utrecht, The Netherlands Korfball - the Game The Netherlands The North Holland Youth Orchestra Sex Museums in Amsterdam Venlo, The Netherlands
This page updated on 12.09.04