What the Dinosaur: Christmas Special
Created | Updated Dec 22, 2019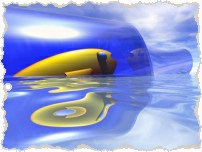 HOW THE STORY HAS ALREADY ENDED


What the Dinosaur was a charming story of how someone meets and befriends a Neovenator dinosaur in Sandown, Isle of Wight during the present day. Sadly the dinosaur definitely dies a few hours later, mainly because dinosaurs are extinct. The dinosaur is no more and has ceased to be. Expired and gone to meet its maker, bereft of life, kicked the bucket, in short as dead as a dodo or a Norwegian Blue ex-parrot.

However, if the dinosaur hadn't died, this is the sort of thing it would be getting up to.
Of course the dinosaur is, in fact, dead - so the events above didn't happen.