Supermarket III
Created | Updated Mar 10, 2013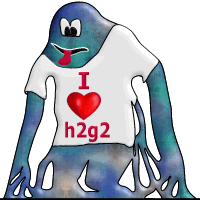 Hello, and welcome to the third edition of Super Market, the monthly update of everything exciting taking place in h2g2's own Flea Market.
Interview with a Scavenger
To learn more about the Flea Market, it's a good idea to talk to some of the people who have done it. In this issue we interview Teasswill, who has four Flea Market Rescues to her name:
Bluebottle: I'd like to ask you some questions about these, if you don't mind?
Teasswill: Happy to oblige!
Bluebottle: What made you decide to rescue these?
Teasswill: Subjects I felt I had sufficient knowledge to tackle. Easier than thinking up topics for myself!
Bluebottle: Would you only rescue articles about subjects you know well?
Teasswill: Yes, although I might pick up ones that sparked my interest enough to discover more.
Bluebottle: Your last Flea Market Rescue made the front page over a year ago. Is there any reason why you have not rescued an article from the Flea Market recently?
Teasswill: Nothing that took my fancy, also busy with other matters.
Bluebottle: You have 4 accepted Flea Market Rescues – one more rescue and you would qualify for a Scavengers badge! Do you think that being given a badge in recognition for rescuing 5 articles from the Flea Market is encouraging or motivating at all?
Teasswill: Yes, having got within reach of a badge I'm slightly looking out for a suitable fifth entry.
Bluebottle: Did you approach a Flea Market Rescue any differently to how you write an article from scratch? Is it easier or more difficult?
Teasswill: Yes it is different because there is a framework to look at as opposed to having to build one's own. It can be easier if there's a good basis to start from. However the writing style might not match mine and I have found myself doing a near complete re-write.
Bluebottle: I see you have started an article on A to Z of White – has doing Flea Market Rescues inspired you to write your own articles?
Teasswill: I had already written a few of my own but had run out of ideas. The A to Z of White seemed a good companion to A to Z of Black. I Must get it finished off and into Peer Review1!
Bluebottle: When you write a Flea Market rescue, how do you decide what to keep and what to edit, and how much of a right do you feel that you have in making decisions about the article?
Teasswill: Tricky. At first I felt that all I should do is make additions to finish them off, but having gone through Peer Review I realise I am at liberty to do a more radical re-write if that seems necessary. It depends how substantial the entry is already and in what style.
Bluebottle: Would you recommend doing Flea Market rescues to other researchers?
Teasswill: Yes, if you haven't any ideas. But it can be difficult if the writing style doesn't match yours.

Hope that's helpful!
Thank you for your time, Teasswill.
Flea Market Rescues Currently in Peer Review
These are the articles being rescued from the Flea Market that are currently in Peer Review. Why not help by reviewing the new version of the article?
Aricles in Bold are new entries which have been submitted since Issue II of SuperMarket was published.
Everyone who reads through and comments upon these articles helps to make it the best it can be!
Articles about Films
Here is a selection of Articles remaining in the Flea Market and awaiting a rescuer. This month's theme is Films.
Everyone loves watching a good film. If we see a good film we also love to talk about it too. Whether it is discussed by the young in the school playground, by the office worker by the water fountain, over the phone or round the dining room table. The best sort of film is the one we enjoy time and time again and watch at least once a year, and have discussions with our friends about the tiniest details and lines of dialogue. And since King Kong was released on LaserDisc it is even easier to learn about films, as new releases of them on DVD and Blu-Ray usually contain extras, such as Commentaries, Documentaries and Making Ofs.
So if you enjoy films, why not rescue one of these?
Previous Post Flea Market Features
Of course, this is far from the first time the Flea Market has been featured in The Post. Why not look to see what happened when Opti Inverviewed Matt?
And Remember...
The Flea Market needs You! Why not see if there are any articles amongst all the Flea Market that catch your eye.
The Bluebottle Archive
1This entry is now in Peer Review - Ed.