SuperMarket: Welcome
Created | Updated Feb 3, 2013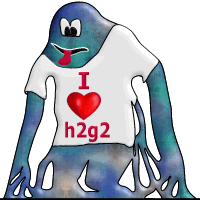 Hello, and welcome to the first edition of Super Market, a new, occasionally monthly series in which you are kept up-to-date with all the news from h2g2's own Flea Market.
New articles in the Flea Market!
The Flea Market began 2013 with an exciting development, as 15 new articles were accepted as being worthy of being submitted into the Flea Market. As each article in the Flea Market is an opportunity to be rescued by a willing researcher, this development caused tremendous interest.
One of these 15 articles was instantly snapped up. A new version of Night by Pelegrhino was rescued by Florida Sailor as Night, and How to Cope with it, submitted to Peer Review and it has already been recommended by a scout for inclusion in the Edited Guide! We look forward to seeing it on the front page. This only goes to show how dynamic the Flea Market can be.
The remaining articles of this new batch that await a rescuer are:
If any of these articles are on subjects that interest You, then why not rescue them from obscurity?
Interview with a Scavenger
Seeing a list of the articles that need to be rescued is all well and good, but it is important to know how some of the rewards of rescuing articles from the Flea Market. Why do people do it? What do they gain?
This issue we begin by interviewing Galaxy Babe, one of the Top Scavengers with 8 Flea Market Rescues to date to her name:
And now for our exclusive interview!
Bluebottle: What made you decide to rescue these?
Galaxy Babe: I beat everyone else to them.

Bluebottle: Many seem to be about your well-known love of astronomy, do you only rescue articles about subjects you know well?
Galaxy Babe: Not at all. I know nothing of human anatomy, chemistry, musical instruments...
Bluebottle: Two of your Flea Market rescues are about places. Have you been to both Taunton and Saint Helens?
Galaxy Babe: Nope, neither.
Bluebottle: Do you approach a Flea Market Rescue any differently to how you write an article from scratch - is it easier or more difficult?
Galaxy Babe: It depends on what you have to start with. I have seen FM rescues where the entire original entry was quoted as a blockquote by the rescuer, that worked for them as the rest of it was written up by the rescuer.
Bluebottle: How do you decide what to keep and what to edit, and how much of a right do you feel that you have in making decisions about the article?
Galaxy Babe:

So long as the facts are sound you can keep what you want of the original. I like to keep the flavour of what the original author had to say. As far as I'm concerned, the original has been voted into the Flea Market by other Scouts, therefore so long as you are polite and inform the original author on their PS that you are using their material towards a collaborate entry then there isn't a problem. Mostly they're not there to argue, having Elvised. But I have known prodigal Researchers appear and post in reply, usually if they've received an email that their work is on the Front Page of h2g2. They're usually chuffed to bits, I can only think of a couple of cases where someone's work was pulled due to their objections.
Bluebottle: Why did you rescue the articles you have, and would you recommend doing Flea Market rescues to other researchers?
Galaxy Babe:

I rescued those articles because they interested me. Even though with some of them I knew zilch about the subject, I announced this in Peer Review and I got a great deal of help from reviewers. Some Researchers helped me compile the articles before they were even submitted to PR. All you have to do is ask! The worst thing that can happen is to be told no, but there aren't many who say that. Even if someone hasn't got the time right now, they can usually suggest someone else who might be willing to help. And there's always "Ask H2G2" if you're a newbie. I'm always eager to learn and doing this [rescuing FM articles] is better than any lesson at school.
Flea Market Rescues in Peer Review
These are the articles being rescued from the Flea Market that are currently in Peer Review. Why not help by reviewing the new version of the article?
Articles about Things
Here is a selection of other articles remaining in the Flea Market and awaiting a rescuer. This month's theme is 'things', inspired by January's Create challenge.
Previous Post Flea Market Features
Of course, this is far from the first time the Flea Market has been featured in The Post. Why not look back and relive the excitement, joy and triumph of when the Scavengers Celebrate Reaching the 200 Mark.
And Remember...
The Flea Market needs You!