The FootiNooti Society
Created | Updated Nov 14, 2007

Silliness Alert

Once up on a time, long, long ago in the murky beginnings of May 2006, yet another promising conversation was started in the Forum on the subject of something or another. Unfortunately the conversation went the way of many others with much ad homineming, dragging up of the past and other undesirable activity. Within moments, esteemed researchers all over hootoo began discussing the way conversations on really really really good subjects were one-by-one falling into a state of personal attack (otherwise referred to as the "king of

'bah'-aviour").
Origins of FootiNooti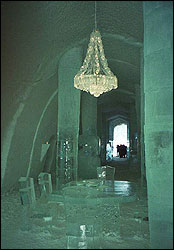 After much discussion, a motto was suggested: "Address the Issue and Not the Person". However, as pointed out by cl zoomer, an acronym was required and this motto was useless in terms of acronyms: ATIANTP
See? Just not good enough.
Thankfully, the gallant Squire Trin came galloping in on his white steed and saved the day with a new motto:
"Focus only on the issue, not outright on the individual"
and thus was born the hootoo-specific acronym:

FOOTINOOTI
Origins of the FootiNooti Society
The very next moment, Leo (now the CEO of FootiNooti) was espied trying to work out what the Hootoo President's new nametag (Hypatia Footinooti) meant. Unfortunately, even the main search engines provided only brick walls. So, in order to have the term listed in the search engines, it had to become part of the official hootoo site.
Having decided against running the gauntlet of Peer Review to get an entry into the Edited Guide, the idea of a Society advertised in the Post was finally agreed upon... and it fell to Wilma to try to compose a page that makes sense (but of course, the intelligent verbiage was prepared by Leo) - for which trouble Wilma has now been bestowed the honourable title of FootiNooti Society President aka SocPres, or her preferred version: Soc(k)Pres(s).
"FootiNooti!"
Manifesto
Sometimes online forums (fora?), political debates and barroom discussions deteriorate from an exalted fencing of ideas into a often puerile and ad hominem brawl of namecalling and general fisticuffs. This does not befit the intelligent dignity of hootoo debate, nor of those who would participate therein.
Enter the slogan with the ability to gently nudge growly researchers back into the spirit of cooperative and mutual discussion. With the potential power to prevent the painful demise of clever and civilised debate,
"FootiNooti!"
is a watchword, a friendly prod, a plea.
Slogan:
"FootiNooti!"
Oath of Allegiance:
I vow to spread the marmalade, and wear my
FootiNooti

with silly pride.


The FootiNooti Patrol :
Were the Patrol to exist, it would presumably be made up of members who frequent the Discussion Rooms at H2G2. The FootiNooti Patrol would stand ready to search and rescue conversations threatening to spiral into vitriole and insult. A committed FootiNooti Patroller would keep a
"FootiNooti!"
always primed and ready to release into the growing tension before a thread implodes into a hootoo brouhaha.


Patrol Member Remedial Action:


Rather than further disrupt an already disrupted thread, at your own peril, you may choose to leave a message entitled
FootiNooti

at your chosen researcher's personal space. Be warned, if you do this to a researcher who is not your friend and/or devoid of a healthily silly sense of humour, the
FootiNooti
Society will not be held accountable and refers you instead to our retained firm of solictors, the messrs Grabbe, Me'Toole and Pullit.


The Footinooti Society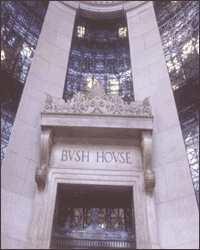 First of all, we are honoured to have been the subject of much discussion. We have our very own dissenters Club complete with a saahf Londoner's quote (aka Roger McGough), a true blue Counterblast thread and a whole load of researchers in a tizzy of nannying and disruptive behaviour accusations. To these lovely people, we say: we like Roger, we love hootoo and please relax, we are not planning any takeover bids or hostile attacks. But wait! Wait! How exciting! We ooglegged! Look: oogleg result (highlighted in yellow). Hmm, I wonder who Jo is...
FootiNooti
So, here we are, in the Society Bar. Err, have a drink, have a seat, procrastinate a while, coz... *loudhailer* LEO!!! Where are you??? Ah, there you are *bow deeply* Just the Society Badge outstanding, you say? NO problem, we'll wait. We also need more official members so, please go ahead and sign up below. Now we've worked out how to do a dropdown members list and retrieved our first lot from Tibet, we're almost on our way. When the page is done, we are going to throw a party at the Post (allegedly, EMR is providing the premises).
The Bar, you say? Well, it is a gorgeous old remnant from the Main Street Saloon in Intercourse, PA (or is that Dodg'em, TX?) Anyway, solid walnut. Glorious colour, don't you agree? It just needs varnishing now. Ah well, never mind, it is fully stocked already though the barman seems to have disappeared. Deep Doo Doo, you say? What an excellent idea! Now why did I not think of that myself?
Member Signing In Book
Eminent FootiNooti-ites
FootiNooti!AceteganAlexAshmanAsteroid LilAxmiliB'elanabobstaffordcl zoomer: All this is his faultDaizzyDeep U1693265Doo Doo: FootiNooti Barmanechomikeromeo: Resident PostieGalaxy BabeHowHypatia: Hootoo President *deep bow*Lady ChattinglyLEO: CEOlogicus tracticus philosophicus loonieMattMilla (Alchemilla Digitalis)miraculousrandomness - Official ReceptionistNot himpailawayPhredScorpio WitchShoSpaceCadettetartaronneTitaniaTraveller in TimeTrin Tragula: Master WordsmithVenusWilma: Soc(k)Pres(s)Witty MonikerXantief