The h2g2 Essex Researchers Group
Created | Updated Jan 10, 2011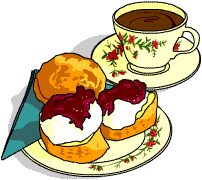 Welcome
to the h2g2 Essex Researchers Group's Homepage...
Please take a seat and help yourself to a cream tea and scones, with cream and jam, while you browse the page. There's all sorts of information here. There was so much, some had to be put on another page. Once you've finished browsing here, you may like to take a look at Essex - Bits'n'Pieces.
Did you know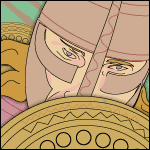 Essex was formerly known as East Saxon, and the Saxons' main weapon, the seaxe (a short curved sword), was later used on the Essex Coat of Arms

Colchester, formerly known as Camulodunum is the oldest recorded town in the UK. Colchester has a delightful (though slightly noisy due to traffic) campsite, with rabbits running wild on the site. You would've thought that would make Colchester Essex's county town - wrong, that title goes to Chelmsford, it's been Essex's county town since the 13th century.
The 1.33 mile pier at Southend is the longest pleasure pier in the world. The pier has been the victim of fire a few times since it was built in 1830. As if the long walk to the end wasn't agony enough, you actually have to pay to walk along the pier (or at least you did in 2005).
So you think you know Essex eh? Try this quiz, see how much you really know.
Name Dropping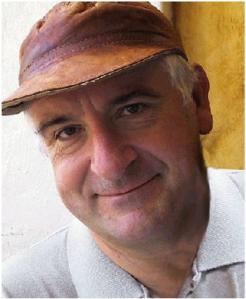 Various celebrities have connections to Essex; some were born here, while others have rather tenuous connections. Douglas Adams, founder of h2g2, attended a school in Brentwood. Actor Nick Berry, best known as 'Wicksy' in Eastenders, born in Woodford and Singer/Songwriter, Billy Bragg, born in Barking, were Essex boys at the time of their birth. However, due to boundary changes, Woodford and Barking are no longer part of Essex. Amanda Tapping of Stargate SG-1 fame, was born in Benfleet. Other Essex Girls include singer/songwriter Alison Moyet, who was born in Billericay, and author, Martina Cole is from Aveley, Thurrock.



Essex Information
Essex has several radio Stations, some of which you can listen live to, including Essex FM.
Elan, the Essex library service is online, which means you can reserve books, (a free service) or renew your current books online, providing that you have your card's number and password.
The BBC 'Where I Live' Essex has some useful information.
Essex Annual Events
The following are just some of the events that take place in Essex every year.
Air Shows
Southend Air show 2011 is on Sunday 29th and Bank Holiday Monday 30th May.
Clacton Airshow 2011 is on Thursday 25th August and Friday 26th August. (Find out when the airshow is in your part of the UK).
Agricultural Shows
The Orsett Show in Thurrock, is held on the first Saturday in September each year.
Tendring hundred show this year is on Saturday 29th July.
Essex Country Show 2011 - 25th Anniversary at Barleylands, Billericay, is on Saturday 10th and Sunday 11th September.
Animals
All About Dogs, Brentwood cancelled in 2009
Miscellaneous
Hedingham Castle situated in the village of Castle Hedingham, near Colchester has various events throughout most of the year.
Horndon-on-the-Hill - Feast & Fayre is held on the last Weekend in June, Saturday 25rd and Sunday 26th June. Incorporating Horndon's 10k Road Race, held on the Sunday.
The 'Mad' Maldon Mud Race the next chance to get muddy is 25th April 2011.
Music
Brightlingsea Free Music Festival will be held in August on Friday 5th (Classical), Saturday 6th (Roots & Blues) and Sunday 7th (Jazz & World).
V FESTIVAL 2011 is being held on Saturday 20th and Sunday 21st August, at Hylands Park, Chelmsford.
Essex Related Edited Entries

Amstrad CPC Home ComputersBar 'n' Bus Trust, Essex, UKBrentwood, Essex, UKChelmsford, Essex, UKColchester, Essex, England, UKColchester Camping and Caravan Park, Essex, UKEast Saxon KingsEpping Forest, London and Essex, UKEssex, England, UK'Essex Girls'Essex Men Who Built the United StatesHarwich, Essex, UKHorndon-on-the-Hill, Essex, UKLee Valley Country Park, EssexMersea Island, Essex, UKThe Commander The Earl Of EssexSouthend-on-Sea, Essex, UKSouth Woodham Ferrers, Essex, UKStansted Airport, Essex, UKStreet Names in South Woodham FerrersThe Thames River Crossings at DartfordWaltham Abbey, Essex, UKWickford, Essex, UK
Essex Researchers
Not all of the following were born in Essex, some are just lucky enough to live there

.