The h2g2 Galaxy of Football
Created | Updated Aug 17, 2004
































Football has been a popular topic for discussion on h2g2 ever since the site began, and the purpose of this page is to provide a catalogue of guide entries about the beautiful game. The page is intended to provide links to all the edited Entries about football, and the best unedited entries about the world's favourite sport.

Throughout the page, Edited Entries are shown in bold type.

Some lively debate was prompted by a Talking Point - Football discussion, and there's an excellent Edited Entry on the various different types of football around the world.

As you can see below, all manner of aspects of football have inspired guide entries, and many of them have made it into the Edited Guide. Here they are - a veritable galaxy of football entries.
Football Competitions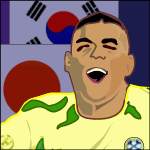 By far the biggest body of work on football on h2g2 is the University of Life project on The History of the Football World Cup, which contains individual entries on each World Cup from 1930 to 1998.
The 2002 World Cup received extensive attention on h2g2. The h2g2 Post ran a weekly World Cup Diary column by Egon, beginning with Week Two and continuing with Week Three, Week Four and The Final. After the tournament came an Edited Entry on The Football World Cup 2002, Japan and South Korea.
The 1966 World Cup Final is remembered in The Wembley Goal, an entertaining (if not entirely impartial) entry about probably the most controversial goal ever awarded - Geoff Hurst's second and England's third in their 4-2 win over West Germany. Did the ball really cross the line? The debate still rages...
There are also entries on some slightly less high-profile competitions: The Football Conference, the Football League of Wales
and
Saturday Afternoon Football in Regent's Park, London, UK.
Team Talk

Agony and Ecstasy Supporting Arsenal
Arsenal Football Club
Beitar Jerusalem FC
Blackburn Rovers FC
Central Park, Cowdenbeath
Charlton Athletic Football Club
Coventry City Football Club
CSF Zimbru Chisinau
Dover Athletic
Everton Football Club
Farrar Road Football Ground, Bangor, Wales, UK
The Football Teams of Prague, Czech Republic
Gillingham FC
Greenbank Wanderers Sunday League Football Team
h2g2 Everton FC Fan Club
Heart of Midlothian Football Club
Heybridge Swifts Football Club
A History of Plymouth Argyle FC
Huddersfield Town Association Football Club
The Irish Iron - Scunthorpe United Football Fans From Ireland
Manchester United and the ABUs
Plymouth Argyle FC
PSV Eindhoven - Football Club
Scunthorpe United Squad 2003-4
Sheffield United - Amazing Games in our History
Sheffield Wednesday's woes
Southampton FC
Sunderland AFC
Sunderland AFC - a brief history
Sutton United FC
Tottenham Hotspur Football Club
West Ham United Football Club
Woking FC
Wrexham FC
Wycombe Wanderers Football Club

Football Nations

Cameroon, the Indomitable Lions of Football
Football (In Central and East Europe)
Football in Northern Ireland
The Tartan Army
Welsh International Football

Players and Coaches
There's an excellent collaborative Guide Entry on Great Footballers, which sings the praises of a whole host of distinguished players. There are also a few useful entries dedicated to specific stars, as follows: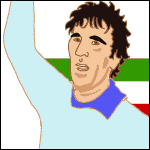 Franz Beckenbauer: Three Ways to Win the World Cup
David Beckham - the English Years
John Charles - the Footballer
Brian Clough OBE - Football Manager
Eusebio - A Footballing Legend
Marc-Vivien Foé - Footballer (1975-2003)
Just Fontaine - French Goalscoring Legend
Diego Armando Maradona
Pele - Footballing Legend
Arthur Wharton - the First Black Professional Footballer
Dino Zoff - the Footballer

Football-related Tragedies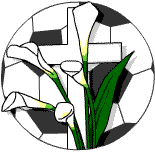 Christopher Loftus and Kevin Speight1

The Heysel Stadium Tragedy, 1985

Hillsborough Tragedy

A lesson in clothing selection (soccer part 2)2

Football Culture

Being a Football Goalkeeper
Championship Manager
Classic Football Moments
Creating a Football Fanzine
Etiquette For Football Spectators
Football - A Matter of Life and Death
Football Terrace Songs and Chants
Footie Fans of Sheffield
A Great Save3
Groundhopping
The History of the Football Hooligan
Nick Hornby - the Author
'Johnny Thomson's Ghost' - the song
'The Secret Tournament - the Nike World Cup 2002 Advert
'We Can Build Our Dreams' - the Song
You Fill Up My Senses...4

The Rules of the Game
The Backpass Rule in Football
The Offside Rule in Football
Football Science
Nurture vs Nature - Cloning a Football Team
Physical Football - Bend It Like Roberto Carlos
Football Humour
English Premiership Football
Great Footballing Quotes
In The Knicker Time5
So we lost (the footie manager's monologue)
Soccer Stupidity6
Swing Low Swede Chariot7
There Are Too Many Thickos In Football8
Real fantasy football!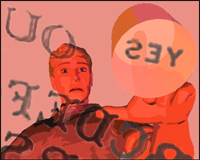 The h2g2 Fantasy Football League is a long-established competition that gives you the chance to prove your skills as a football result forecaster. Each week, organiser GreyDesk names a few forthcoming fixtures. All you have to do is to predict the scorelines and npminate a player who'll score.
A more traditional kind of fantasy football management game, with bids for players, team selection, ludicrous team names and so forth, can be found at the more recently established Phantasy Phootball League, hosted by Master B.
Last, but by no means relegation fodder...
The home ground of football on h2g2: The Virtual Supporters' Club, where you'll find links to all kinds of football sites from all over the
, and where you can chat about any

issue you care to mention.
Come and join our squad!

1A poignant tribute to the two Leeds United fans murdered before a game in Turkey in 2000.
2A truly shocking story about a murder at a Glasgow 'Old Firm' game.
3An unsettling true story about this Researcher being spat upon then set upon by a Southend United 'supporter'.
4A collection of Sheffield United supporters' songs and chants.
5About Reading supporters' 'pants protest'.
6Ten funny football quotes.
7About turnip worship in Hereford. Honestly.
8A witty response to a remark to that effect made by Francis Maude MP.