Welcome to my World!
Everyone click here!

Hello hello hello from London, where I am now living and working!
I'm in

with everything Formula One - I watch all the Grands Prix live if i possibly can! I generally support anyone who isn't in a McLaren, who are, as we all know, the spawn of Satan1. Other than that I tend to support anyone who is making the race interesting, and anyone who will help take the championship to the wire.


If you too are a Formula One fan, join the (un)official Formula One supporters' club.
I love listening to music, especially pop like Robbie Williams.
Hey! Why don't you improve your mind and expand your knowledge by reading a random entry, or a random entry from the Edited Guide? Who knows? It may spark off a new interest!
And if you're still bored, why don't you head over to Peer Review, Collaborative Writing Workshop, Alternative Writing Workshop or the Writing Workshop?
Books Should Be Free!
If you think so too, head across to Bookcrossing and free your books!
The Language Thing


If you speak any languages other than English, or would like to learn some, head on over to the Language Thing.
The Girl Guide/Girl Scout Club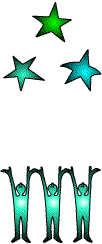 Girl Guide/Girl Scout Club
If you're involved in Girlguiding UK like I am, or indeed any other branch of WAGGGS (World Association of Girl Guides and Girl Scouts), then head on over to the Girl Guide/Girl Scout Club.
Please Sign My Guestbook
*PLEASE DELETE THIS AND TYPE YOUR MESSAGE HERE*
Links For My Reference
But you're welcome to use them too!
Pick a link, any link...What's Coming UpH2G2 Picture LibraryPR - Last Posted Reverse OrderPR - Date Entered Reverse OrderGuideML Special Charactersh2g2 Statsh2g2 Named Entries
My Specialist Subjects
I don't pretend to know everything about the following, but these are some of the subjects which interest me and which I know quite a bit about (and generally know where to find out what I don't know):
Mathematics
Hull University
Formula One Motor Racing
Archery
Music (especially pop music)
GirlGuiding UK
My Number
((2x2x3)+9-7)x3=42
(223-97)/3=42
H2G2 Code
----BEGIN H2G2 CODE BLOCK----
Version: 1.1
RGB Y N+ SG+ A++ P L- M+ s V+ E+ PR p- a- B- TV? r D T- nh- C+ m t
----END H2G2 CODE BLOCK----
Geek Code
----BEGIN GEEK CODE BLOCK----
Version: 3.1
GM d- s+:- a-- C++ U? P? L E? W++ N o? K- w+ O? M V? PS PE- Y? PGP- t 5? X R tv++ b+++ DI-- D? G e h-- r++ x?
----END GEEK CODE BLOCK----
My Guide Entries
My Entries In The Edited Guide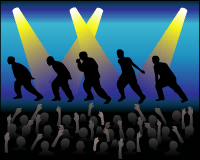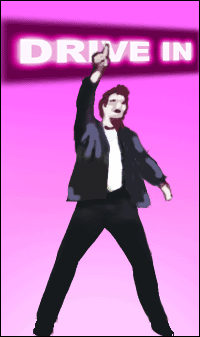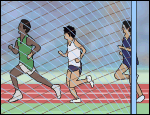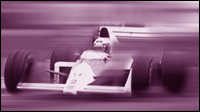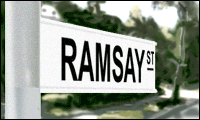 Other Entries I Have Contributed to in Some Way
These are either collaborative entries I've contributed to, or entries I have rescued from the flea market.
Entries I have Sub-edited
There are too many to list here, so look here instead.
My Peer Review Entries
None right now, but watch this space!
Works in Progress
1If anyone doesn't happen to know why McLaren are, in fact, the spawn of Satan I'd be happy to explain!
Subscriptions
Title
Status

Created

This user has no Entry subscriptions