Hussassan's Real Personal Space
Created | Updated Oct 24, 2006
Wake up, . The Matrix has you.

1
0
6
3
8
1
5
0
9
85
2
8
9
7
1
5
6
#
3
&8
6
2
7
3
1
41
0
8
6
5
9
2
7
1
6
4
3
#
2
7
1
0
5
&
3

W
E
L
C
O
M
E

T
O

M
Y

W
O
R
L
D














8
2
&
6
2
3
1
8
9
2
#
7
5
Þ2
5
6
7
9
1
8
4
28
4
6
2
9
&
5
8
2
1
0
8
3
#

Hello, fellow alabaster fanView this page in alabaster

Hello, and welcome to my personal space. It's a bit of a chimera, as rather than have a coherent pattern, I simply stick in stuff I find that looks cool, but unfortunately have little patience or time to spend on updateation, and so this thing is about four years out of date (except for that sentence). Sorry about that. I also don't have very many links to the numerous cool groups I'm a member of, and I plan on posting them here sometime, but you'll have to wait.

I first discovered h2g2 by way of a short article in DOORS. Actually, it wasn't so much an article as a footnote. Well, a note in the margin. Basically, it described a website based on the actual premise of The Hitchhiker's Guide to the Galaxy . I was a huge Douglas Adams fan at the time, and so decided to check it out. When I did, there was an excellent entry on my home city on the front page. That settled it, and I signed up two days later. This made h2g2 the first website I ever registered on.

I love h2g2. It gives me some respite from the chaos of the modern world at the end of the day, and as I am to do my Leaving Cert later this year (within a month, in fact), I really need something to keep me on the right side of sanity. h2g2 does that job admirably. Anyway, here is some stuff about me, which you can skip if you want to. It gets better later on.


Name: See address

Address: See telephone number

Telephone number: See e-mail

E-mail: See age

Age See name

Hobbies: Reading, video games, wasting time on the Internet, writing stuff.

42ism: 2+(007*7)-9 or 2+00+(7*7)-9

If I was a mech I'd be: Megazord

If I was a horrible affliction I'd be: Syphilis

Mormon name: Chavis Brogan

Most insulting name: Gherkinpenis Jambrain, apparently.

Elf name: Something unpronounceable

Dwarf name Mîm Woodenteeth

Hobbit name: Sigismond Bunce from Sackville

Orc name: Ashzag the Destroyer
Literature
I have pretty simple literary tastes - basically I am a scifi and fantasy fan, and dislike realistic books. Scifi, fantasy, and scifan are much more inventive, although I admit they also contain the greatest amount of crap as well. My top five books are:


1: The Lord of the Rings by JRR Tolkein

2: The Stand by Stephen King

3: Of Mice and Men by John Steinbeck

4: The Ring of Ritornel by Charles L Harnass

5: The End of Eternity by Isaac Asimov



My top five book series are:


1: The Wheel of Time by Robert Jordan

2: The Dragons of Pern by Anne McCaffrey

3: Foundation by Isaac Asimov

4: His Dark Materials by Phillip Pullman

5: Dark Tower by Stephen King

Television and Movies
I am a major animé fan, but also like some western shows. My movie tastes tend to reflect those of literature. I also quite like Hong Kong Kung Fu movies, the real kind, not those sh1tty dubbed ones. My top five animé shows are:


1: Neon Genesis Évangelion
2: Outlaw Star
3: Cowboy BeBop
4: Excel Saga
5: Gundam Wing

My top five non-animé shows are:


1: Angel
2: The Simpsons
3: Futurama
4: Buffy the Vampire Slayer
5: Monty Python's Flying Circus

My top five animé movies are:


1: Ghost in the Shell
2: Akira
3: Read or Die
4: Cowboy BeBop - The Movie
5: X

My top five non-animé movies are:


1: The Shawshank Redemption
2: The Matrix
3: 2001: Space Oddyssey
4: Fight Club
5: The Fellowship of the Ring

My top five Hong Kong movies are:


1: The Heroic Trio
2: Fist of Fury
3: Snake in the Eagle's Shadow
4: Ninja in the Dragon's Den
5: Executioners
Video Games
I have been a Nintendo fan since the age of six, and while other companies and consoles do have good games, Nintendo will always be the one for me. My top five video games are:


1: F-Zero GX (GameCube)

2: Metroid Prime (GameCube)

3: Super Mario Brothers (NES)

4: Solar Jetman (NES)

5: Tetris (Various Systems)


Music
I like music, particularly hard rock and heavy metal. All pop singers should be taken outside and shot (except Avril Lavigne, because she's Canadian). My top five bands are:


1: Black Sabbath

2: Metallica

3: The Beatles

4: Led Zeppelin

5: Fields of the Nephillim



My top five songs are:


1: Stairway to Heaven - Led Zeppelin

2: War Pigs - Black Sabbath

3: Disposable Heroes - Metallica

4: Another Brick in the Wall Part II - Pink Floyd

5: The Sounds of Silence - Simon and Grafunkel


My Beliefs
Religion
As I am at this present time currently engaged in reading the Qu'ran, I would say that I am between religions. I was raised Catholic, but the more I read, the more it seems like the Muslims have a far better claim to being the One True FaithTM. However, I have also read the first two and a half books of the Conversations With God series, and found them extremely positive and life-affirming. I'll probably just live my life by them.
I also practise chaos magick. Seriously, I have caused stuff to happen. Nothing world-changing, just getting annoying people to shut up and stuff, but I also plan on using it for global change when I am in college.
Other Stuff
I am pro-life, anti-globalisation, a nerd, semi geek, and apprentice otaku. World governments, and particularly that of the USA, are keeping secrets from us. Marijuana should be legal, politicians are far too corrupt, and unless we actually start doing stuff, the world will slowly sink into moral decay. We have become largely a world of talkers who ridicule doers.
These people are known as humatons, a word I borrow from Jake Horsely. What is a humaton, may you ask? Morpheus said it best: "Look around you and what do you see? Doctors, lawyers, teachers. Most of them are not yet ready to be unplugged. Many of them are so hopelessly dependant on the system that they will fight to defend it." The word humaton derives from the words human and automaton - literally, an organic robot. And I don't mean robot in a cool, scifi way, no Asimov or Matrix here. I'm talking about industrial robots, metal constructs whose only purpose is to do work for and thus sustain gigantic multinational companies, thus get them more money and consolidate their power. Most humatons are not in the literal factory, but they are out there in the world factory, buying stuff all the time in a vain search for meaning in their lives. For a long time, they were called consumers, but this term is a bit misleading. I am a consumer, but I am no humaton.
Horsely originally used the word humaton in his philosophical book Matrix Warrior: Being the One . This book assumes that the Matrix is totally, literally real; however, if you take the Matrix as a metaphor for the human mindset, it becomes sound philosophy. As we throw off our addictions and habits such as drugs, TV, movies, sex, etc., we gradually unplug from the Matrix. We must also stop following celebrities, as they encourage us to use TV screens (and, more recently, webcams) as eyes with which to look upon the 'real,' despite the fact that celebrities are easily the most artificial, fake people walking the Earth today.
Man, that really went on, didn't it? I sure hope that it gives you some idea of the sort of person I am. If you are still reading, I can assume that you, too, are weird, or at least would like to be. We're gonna get along just fine.
These Pictures Are Links to the h2g2 Groups I'm a Member of and my Titles Within Them (if any).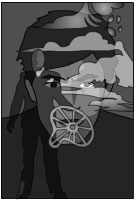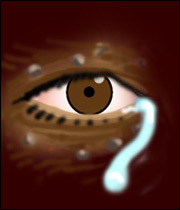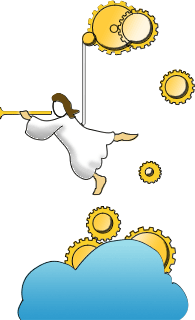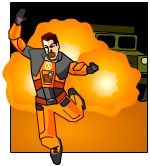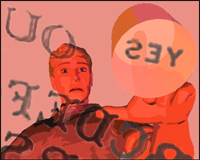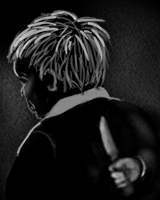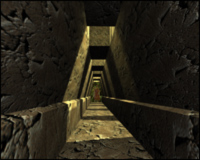 Campaign to Promote Awareness of Microbes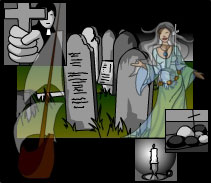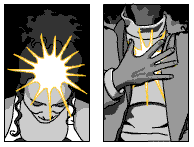 .


Assorted badges and other cool stuff.


The H2G2 Guild of Thieves

" Official Thieves Licence Number 000000000000000000000"

Here's a list of all Thingites.

The 334 -1 Proud Members Of Clan Thingite1. Clive the flying ostrich - Warlord2. acidbath - Grand Visier3. Parrferris - Minister Of Defence         (And Occasional Offence)4. Amy - High Priestess Of Thing And         General In Charge Of External Affairs5. The Gook - Sir Loin, Master At Arms6. Inkwash - Speaker Of The Underpass7. Shea the Sarcastic - Captain Of The Thingite Guard         And Honourary Spork Giver-Outer-er8. HappyDude - Camp Follower9. Bob - (Temporary) Commander Thingite Suicide Squad10. Average Joe - Thingite Tactical Advisor11. M'Alice - Keeper Of The Sacred Ale12. Sad, Mad or Bad - Bearer Of Pennants13. Uncle Heavy - Sergeant Major / Witchfinder14. Lady Elly - Assistant GV/Commander Amazon Division15. Thing - Guardian Of The Sacred Thorn16. St. Redfish - Director: Thingite Intelligence Agency (TIS)17. Jon Quixote - Official Suggestor Of Good Ideas18. Ekki Ekki Ekki - Chieftain Of Clan McThing19. Acolyte Hezher - High Chocolater Pixie20. Minister Of Occasional Tables21. Hiram Abif - Imperial Architect Of All Things Thingy22. Kaz - Resident Deity23. Sir TJ - Royal Protector Of The Thingite Wit         And Kight Errant Of The Thingite Cause24. Katie of the Redheads - Donna And Mother25. St Trin - Official Operator (Thingite Legionaire)26. Mr.Mike - Thingite Sandwich Maker27. Sir EvilRoy - Maestro Of The Thingite Orchestra         And Knight Errant Of The Thingite Cause28. E G Mel - The Maker Of Small Electric Gadgets29. Queen Alamsy - Thingite Guard Of Smilies30. Ice - Thingite Neuro-Surgeon31. Yeliab - Thingite Engineer32. ABI (!!!) - Captain Of Reconnaissance33. Frankie Roberto - Thingite Propoganda Chief34. Joe AKA Arnia - Head Of R + D For The Thingite         War Machine35. Dastardly - Principle Dragoon Of The Thingite Legions36. Busterbone - Warden Of The Pound; Lobber Of dogs37. Cheesestraws - Official Thingite Mascot (Artichoke)38. aka - Head Eater of Cheesecake And         D. Pres. For Flicking Rubber Bands39. Dien - Lord-Seneschal (And-Master-Of-Werewolves)         For The Court Of Thing40. Annette - Official Chinchilla Trainer41. Pu Dendal-Shrubbery - Head Researcher On         Thingite Calendar42! (A horse called) Bazooka Joe And His Amazing         Travelling Side Show aka Dave - Magnificent Steed,         Bearer Of Thingites And Devourer Of Carrots43. Cyberspook - Grand Inquisitor Of Disgruntled Cat Toys         And Lover Of Small, Vicious, Feline Acupuncturists44. J'au-æmne, Princess of Darkness - Thingite Star Gazer         And Official Person In Charge Of Making         Something Official Looking45. Peregrin - Official Falconer Of The Thingite Legions46. Twinkle - Official Thingite Teleportationist47. Angelecon - Angelic Warrior Creator of Crystalic         Weaponry For The Thingite Legions48. Shorty - Tamer/Trainer Of Kremlin49. Phreako - Official Pigeon Trainer50. Tuarinn Chaplin - Minister For General Sillyness51. w85 - Thingite Master Of Ceremonies52. fred_smith - Professor Of Surreal Weaponry53. ephirielX - Resident Thingite Psychologist         For All Things Thingy54. Rootitoot - Thingite Trumpet Herald55 -1. Ottox - Official Thingite Nemesis56. Demon Drawer - Adjutant Of The Genuine         Irish Thingite Council57. Granny Weatherwax - Matriarch Of The Thingites         And Mother In Law From Hell58. Ex-Rambling - Trainer Of The Thingite Monster Moths         (Parrot Trooper)59. Ford Focus - Thingite Wizard (And Diviner Of Dark Magics!)60. Thing - Thingite Gat61. Engländer - Thingite Of No Things62. Bluecat7 - Thingite Handler Of Condiments63. fords_prefect - Drinker Of Tea64. Joe - Priest Of Bovine-Related Rituals65. Bina-baby - Wearer Of All Things Purple66. Dr E Vibenstein - Doctor Of Thingism67. Mr Plato (and cat:Cyril) - First Lieutenant         of Un-Opened Cans Of Whuppass68. Sulk - Faithful Hound Of Mr Arthur "Two Sheds" Jackson,         Grand Visier Of Thing69. Dreamchild Warspasam - Minister For         Unnecessary Macho Posturing70. lemodog - Captain Of Every Wibble Of The Year71. I'm still thinking - Peerless Master Of The Gunblade72. Sam Wolf, and ob the smiley face -         Thingite Alterer Of Calendars73. Infinity - Thingite Grand High Witch74. Pablo ferral - Thingite Distributor Of Bar-Snacks75. Plastic Squirrel - Worrier Of Pigeons76. Tabitca - Official Thingite Cat77. Fred the Badger - Official Thingite Bartender78. Croz T Scout - ThingNet System Administrator79. The Doctor - Head Of Confusion80. St Niwt - Amphibious Warden For         The Thingite Asylum (Karnt Spel.)81. kirikugi - Thingite Tea And Chocolate Digestive Server82. March Hare - Commander Of The Thingite Lemmings83. Vidmaster - Warrior Prime Of The Thingite Cause84. Casey - Bomber Squadron Leader85. Luvndaisies - Thingite Sergeant Of Meaningless Numbers86. SnowGoddess169 - Thingite Philosopher And Sorceress87. Bubbles - Wandering Theoretical Mind88. Batty - Thingite Adawehi Of Nuyagi89. Ex Libris Draconium - Official Thingite Librarian         And Scaled Beastie90. MaW - Thingite Dance Troupe Choreographer91. Iron Griffin - Soul Forger And Thingite Weapon Smith92. some bloke who tried to think of a short, catchy,         pithy name and spent five sleepless         nights trying but couldn't think of one         - Thingite Poet Of Doom!!! And Fluffy Bunnies93. FABT - Commander In Chief Of Twiglets And         Special Operations94. Mookie - Thingite Arbiter Of Infinite Wisdom And Justice95. Increase Mathers - Cause Of Awkward Silences         In The Court Of Thing96. Captain Zog - Thingite Ambassador To The Little People97. Avenging Washcloth - 1st Lieutenant, Officer In Charge Of        Butt-Kicking (And Thingite Athletics Supporter)98. Engels42 - Thingite Minister Of Leaky Ethics And Spiffyness99. Jiffajoffa - Thingite Minister Of Bizzare And         Confusing Conversations100! Lifson - Thingite Webmaster101. Cabman Green - Official Thingite Inhaler Of Nasty         Exhaust Fumes And Other Noxious Substances102. Strider - High Chair Of The Peoples Front Of Thingies103. Rat - Official Thingite Bloke104. Knifee - Thingite In Charge Of Stuff You Shouldn't         Run With105. Dragonfly - Official Unofficial Thingite106. Ernie (formerly Brian) - The Happy Little Elf         Who Was Born On A Thing107. Eggy - The Thingite Purple Monkey Dishwasher Fanatic108. Mrs Slartibartfast - Lower-Upper-Middle Management         Manager Of Stray Brain Cells And All Things Spazzy109. doreiwolf - Thingite Patron, Defender Of Wibble,         Pagan Younger And Official Pooper Scooper110. Smilodon Prefect - Brillo Pad Superintendant         Of The Thingite Army111. Iago - Thingite Odd Beast (Of Monty Python Fame)112. Michele - Purveyor Of Oscillating Gyroscopes         And Thingite Postmistress General113. Ripper - Veteran Soditite Specialist And         Navigator Of High-Speed Inanimate Objects         (Including But Not Limited To Walls And Bus Stops)114. Balsac - The Wrinkled Retainer115. Candi - Mistress Of Titters116. Clelba - Spigot Nodulator117. Lady Scott - Thingite Metalurgist And Offical         Spork Engraver118. Sergeant Mushroom - Sergeant Mushroom119. Cybermuz - Thingite/L.A.H. Liason Officer120. Carl - Official Undead Zombie Chicken Of Thing (ex partie)121. Leeneh - Bornonthing122. Ba'alzamon - Lord Of The Underworld,         And All Things Dark And Slimy123. Yar Kramer - Summary Summoner124. Elle - Thingite Espionage Agent125. Galen - Official Banisher Of Sodit126. One Large Sperm Whale - Oceanic Activities Officer         In Charge of Water-Proof Spork Accessories         And Shiny Gardening Tools127. TORG - Lord High Slapper Of Wrists and         Knitter Of Belly-Button Fluff128. Mr Inertia - Thingite Ponderer Of Laziness And         Giver-Outer-er Of Excuses For Being Lazy129. GreyDesk - Official Thingite Spokesperson         To/From The Questions Only Thread130. THE KID - Romancer Of The Realm Of The Ridiculous131. Neobrad - Thingite Biro Consultant132. Kaz - Thingite Musical Trivia Anorak And         Follower Of Richard Marx-ism133. Mr Legion - Secretary Of Evil For The Thingite Cause134. Fadookie the Froody - The Shah Of Great Boo-hally,         Vice President Of The Department Of Vice And Strife,         Coveter Of Llamas, Newbie Extraordinaire135. Vicki Chicki - Community Playgroup Leader To The         Thingite Clan136. KerrAvon- Thingite In Charge Of Revoltionary Misspelt         Graffetttti137. Sir Stu - Thingite Cook138. Sir Culdasac - Master Of The Thingite Monkey Army139. Alex - Thingite Ambassador Of The Irony Of The Smile140. GingerElle - High Empress Of Rich Tea Eating         And Curator Of The Official Fruitcake141. Doc Shinryuu - The Great And Powerful Towel Mage142. peter the girl - Thingite Peter Gabriel Namesake And         Correspondent To Teddybears And White Mice143. AndyG - Thingite Scanner Of Subterrainean Surfaces144. Yankee Shoes - Chief Subliminator Of Thingite Espionage145. Vroomfindel - Thingite Of Title-Related Indecisiveness         And Unofficial Changer Of The Mind146. Pinniped - The Dark-Eyed Nemesis Of         Very Nearly All Things Piscine147. NihilistMan - Enforcer Of Good And Righteous Aroma         To That Of Your Cheese, The Honourable         Crown Duke Of Sillywaddle148. GingerElle - High Empress Of Rich Tea Eating And         Curator Of The Official Fruitcake149. winter rae - Zen Controller Of Strategy And         Reconnaisance150. Captain A.J. Rimmer - Deputy, Vice-Minion Maintenance         Repairman Of Thingite Stuff151. mezzy5 - Thingite Weather Dragon152. Hyp_huff - Thingite Minnyster Of Educashun153. Jedi Jade and Thras - Patron Punk Jedi154. Typolifi - Grand Nofficer Of The 5th Wibble Taskforce155. Peet - Pedant To The Stars156. Crazy Man - Wearer Of The Crazy Indiana         "Who's Yer Daddy?" Pants157. Utter Bewilderment - Thingite Preacher158. Auralyra - Thingite Ambassador To Fools, Keeper Of The         Thingite Greenhouse And Official Spurner Of Broccoli159. Beatnik - Relatively Official Minister Of         Anything Saturated With Caffeine160. Daro Frink - Sub Personality Of Daro. In Charge Of         Co-ordinating The Voices In Your Head161. Redz - Thingitty Thing, The Thing Thing's Sister162. British Bulldog - Extreme Orangutan Of The Dark Side163. Ineffable - The-Gallivanting-Head-Of-The-Past-Events-Of-         Somewhere-Or-Another, In Disguise164. ddombrow - Official Thingite Teddy Bear165. RhoMuNuQ - Thingite Link To Psueudophysical Reality166. Amy Pawloski - Thingite Official         Mufflewhump Giver-Outerererer         ...er...er...167. Tubaman - Official Thingte Kleptomaniac168. Terran - The Gabble-Less, Except On Weekends169. Zok Zimmerman - The Offical Bellhop Of The Thingites         And Poobah Of The Way Of The Spork170. RYU - The Lord Of The Light Dragons171. Cybercat - Cleaner Of Strange And Metallic Objects172. Chauncey - The Startled Gazeebo173. The Omniscient One - Guardian Of All Thingite         Knowledge And Wisdom174. Ralph the Wonder Llama, Supreme Commander         Of All Killer Llamas175. Darth Zaphod-Incurably Disgruntled         Shaver Of Hairy Dragons175a. Narapoia - Life President Of The Good Intentions Club         (Hades Branch)177. Oberon2001 - Holder Of The Royal Knickers,         Low-Lord Chicken Soup Jump-Start Mechanic178. Rajimom - Duchess Of Sodit179. Z Phantom - Bringer Of Boring And Dull Books180. quid animus esse - The Unmentionable Is Almost Here         And It Makes Me Want To Cry, Dear Thingites,         Please Go To This A857937 And You'll         Know The Reason Why181. Zhora - Lover Of Sailors And Mountaineers,         Purveyor Of Tea And Shortbread To The         Thingite Army, Holder Of An Emergency Can         Of Irn Bru182. JustAnotherNumber - Lord High Praetor Of Thingite-ica183. Mr Blue Sky - Thingite Official Window Opener         And Part-Time Caretaker184. finnjim - THE Teacher Of The Thingite Clan185. Emmi - Thingite Official Origami Crane Maker186. Nastykoala - Grand Thingite Master And         Cause Of Chemistry Lab Fiascos187. Wuytvandriver - Head Of Insanely Fast Driving188. Blood Angel - Thingus The Thingite Crusader189. Jedi Apprentice - Very Depressed Thingite190. Blue-Eyed BiPedal BookWorm From Betelgeuse -         Executive Director Of The "Life B4 Thingite-ism"         Rehabilitation Director Of The "Life B4 Thingite-ism"         Rehabilitation Center (Where We Help You Shed All         Those Old Mundane Worrisome Insipid Main-Stream         Habits With A Minimum Of Electro-Shock         Therapy), And Holder Of The Keys To The Loo191. Nerissa - The Wise Yet Stupid, Of The         Epicentre Of Psychotic Rumblings And Australian         Ambassador For The Irradication Of Th****days         And Eventual Complete Cessation Of Work192. Zantic - Evil Scientist In Training193. Schroedinger's Irate Absinthe Cat -          Thingite Emperor Of The Poo People, Scourge Of         The Nephilim And Master Of The Kitty Kat Mojo Mosque194. Miss Revett - Spineripper Magnificent, And Person         In Charge Of Torturing Those Who Oppose         The Thingite Cause With Pantyhose195. ApparÏtÏon - Haunter Of The Dark Places         In The Halls Of The Thingite Cattle196. Mystrunner - Assassin197. Daniel Anthony - Thingite Minister Of Covert Tactics198. Count Zero - MosquitoFinder Pursuivant And Straightener         Of Phone Cords199. Ranmafreak - Lord High Minister In Charge Of         Standing Around And Looking Generally         Confused For Some Odd Reason200! ecw4life - Barry, The Third Viscount (Biscuit) Of         Dudleyville201. Buzz Lightyear - Admiral Carpe Diem202. Rt. Rev. Lesley Gentle - CEO Of Tandy And Direct Link         To God203. Snill (One of the Little People) - Master Of         French-Horn Playing Turtles And The Main         Shoelace Tier Of Shoelaces On Shoe204. Zscteaoufph - Vice Grand High Poobah Of The         Thingites Of Estonia Faction205. Atari - The Great Master Of Large Inflated Sporks206. Mozzerella - Officer In Charge Of Hopelessly         Complex Devices207. Noggin the Nog - Secretary Of Stoat And Chief Weasel208. Santa - Santa Claus209. Jade - Official Hoarder Of Specially Trained         Cats For The Thingite Armada210. Euan - Honourable Thingite Boffin211. Falstaff- Earl Marshal To The Thingite Cause212. Queegle - Keeper Of The Evil Thingite Avon Lady Army         And Mary Poppins's Bag Of Darkness213. Deadelvis - The Holder Of The Chamber Of Extreme         Sillyness214. Jeff Mutton - In Charge Of Anne Robinson         Facemasks And Stuffed Olives215. Bryson - Chief-Assistant-Senior-Vice-Deputy-Corporal216. AR Fuller - Thingite Lemon Slicer And Official         Helper-outer-er To The official Thingite Bartender217. Lee - High Priestess In The Order Of The Silver Spork218. Schrödinger's Cat-Flap - Thingite Master Of Tentacle         Waving, Deep-Sea Cricket And Similar Sports219. Hushpaw - The Wolf220. Bix - Thingite Grand Exalted Advisutron To The         High Tier221. Farlander - Quackspert Of Things That Go Blastedly         Missing On Sodit Mornings222. Intrepidcat- The Grand Queen Pixy Of The Slightly         Ovoid Table223. Wired Kenny - Coffee Meister Of The Highlands224. Deus Ex Machina - Thingite Of The 42K Post         And A Great Deal of Shame Associated         With It (Not Being Allowed To Leave!)225. Masuud O'Flarity - Discount Fortune Teller226. Viojen - Official Spork Polisher227. Nylarthotep - Lord Of The Ever-Expanding Sea Of         Human Ignorance And Stupidity And The Exclamation         "What Do You Mean You've Never Seen The         Ken Clean-Air-System Sketch?         It's A Bloody Classic!!!"228. D'Tan - Thingite In Charge Of Sporks Used In         Electrical Engineering Applications229. A Leg - Spearheading The Kampain For Days To Be         Spelt Rite230. Aries - Guard Of The Space/Time Continuum And         Member Of The Fellowship Of The Thing231. Reefgirl - Thingite Librarian232. nighthoover - The Guy Who Changes All The Lightbulbs233. alien747 - Head Gardener And Minister For         Interplanetary Exchange Of Psychoactive Matter,         Thoughts, Sounds, Vapor, Lights, Ideas And Any         Form Of Energy To Enhance The Ability To Build         Symbolic Machines234. Just Justin - Just Zis Guy, You Know?235. Shake - Assistant Guardian Of The Space-Time         Continuum236. His Supreme Holiness Brendan I - Pope And         Patriarch Of North America, Bishop Of         Arizona, Metropolitan Of Phoenix         And The Valley Of The Sun237. Jodan - Head Miner Of 42 For The Edited Guide238. Sir Mort - Of The Lunar Eclipse239. JustMe - Minister Of Cheese240. Jodan - Madpea - Thingite Flying Person241. Alkland - Keeper Of Silly Hats & Powerful Overlord         (In A Nice Way) Of The Chesterfield Thingite Division242. Andrew 2.5 - Ruler Of All Things Purple         And Master Of All Superlative Adjectives         Except Bluest243. Hobart - Official Thingite Hornswoggler244. Fish - Curser Of The Thingite Abusers Things245. Me - He, Who, While Attempting Not To Become         A Suburban Sufferer Of         Pneumonoultramicroscopicsilicovolcanoconiosis,         Didn't Not Fail To Star In His Very Own         Semiautobiographical Fish246. Renee6612 - Archivist of Insignificant Minutiae247. Bobo248. Dragantha The Golden Dragon - The Queen Kri`sey         Druak Her 1st Knight And Protector249. Hyatir - Most High And Noble Sultan Of The Weasel         Korps, Holder Of The Golden Spoon, And         Supplier Of The Overstuffed Hamsticks250. Rt.Hon.Marklar - All Round Jolly Chap         (My Lonely Heart) Devilfish-Mcginty251. Draven - Master Of Random Blowtorch Activities252. Lord Goosberry D'Fez - Grand Chyampion Fez Wearer,         Defender Of The Cape253. misha_franklin - The Carefree Twit254. Daraline - Holder Of Profound Ignorance         And Uneaten Marmite Sandwiches255. Html works - Thingite Headsman256. badger2099 - Lord Archancellor Badger,         Cleaner Of The Mystic Scrolls, Duster Of The         Ancient Grimoires, General Odd-Job Man At         The Local Magical Library257. Takitomouse - Purveyor Of Spoons, Cakes And         Slight Temporal Disturbances (With Widget)258. Badger B - The Lord High Thingite Archivist259. Zero Cool - Kitten From Pikey82260. Arwen - 1/3 Of Multiminded Entity:         Bartok The Bat, Veggie, Hippy, Other         Things Ending In Eeee And Very, Very Poor Student261. Les - Sole Representative Of The         Manifestations Of The One True Tigger (boing) 262. Eris - Thingite Goddess (And The 1st Thingite Baby!!!)263. His Divine Shadow - Thingite Commander Of A         Brigade Of Kilted Scotsmen264. Agent 1-3: High Priestess Of The Cult Of Ernie,         Chieftain Of Laziali, And Professional Devotee         Of The Sunshine Of Goldilocks265. Astroboy 69 - Aardvark Mutineer: Abscoder With         Heraldic Ants Of Thingdom266. PenGwen - Benevolent Tyrant, Of Hebetude And         Vivacity; Keeper Of The Useless Book Of Wonder         Knowledge (Was The Wonder Book Of Useless         Knowledge, But Then It Became Totally Useless)267. turvy - Honourable Gatekeeper Of The Barrier         On The Underpass Car Park268. Eric- The Other, Other White Meat269. Dr Anthea - Thingite Psychiatrist270. 2legs - Thingite Randomness Regulator271. Denno - Thingite Calender Relabelling And         Co-ordination Specialist272. big rich - Official Stirrer Of Other Men's Tea         And The Reason 90% Of Thingites Get Divorced         Correspondant To Seedy Bars And Cupboards Throughout         The Lands Of The Thingites273. Flynn - General Secretary For The Ministry Of         Stuff That No Other Ministry Wants To         Take Charge Of, E.g. Rechargeable Batteries         and Pooh Sticks Champion274. Maximus Decimus Meridius - General Of The Armies         Of The Spork275. Advocatus Diaboli - Supreme Generalissimo Of The         Thingite Regiment Of Cowards276. Tippsy - Oh What Now!277. Alison - Executive Of The High Flyers278. Whoever - Baron Of The Lower Prophecies279. Mullet - Protector Of The Palladium Spork         And Master Of Pi280. PETA - Temporary Visitor To The Thingite Clan (With Dan)281. Tacsatduck - Sgt. Who Isn't Anywhere Near 50 But Gets         Mistaken For It, In Charge Of Finding Women         For Zak The Duck, While At The Same Time Saying         YYYYAAAAYYYY Really Loud Like A Yeti With A Harmonica         In The Key Of G, Adder Of Numbers To Equal 42,         Loser Of Cameras, Enemy Of The Evil Sheep,         Drinker Of (stout, ale, stiffdrink, Or Just Whatever         Is Free), Jumper Outer Of Almost Perfectly Good         Airplanes, Haver Of Sparkly Eyes, Doer Of         Manly Cross-stitching, Corruptor Of Youth And         Just About Everyone Else, Miss Speller Of Words,         And All Around Delicate Flower (Who Plays Prop)282. skittledog - Defender Of The Letter 'S'283. Natai - Pizza Orderer Extraodinaire284. Happysuggs - Retainer Of Useless Information For Good         Of Thing-Kind285. ismarah - Official Thingy Translater286. Evil One - Not Really Evil Anti Thingism Thingite         In Charge Of Creating Havoc In Thingite Threads By         Constantly Uttering Blasphemous Day Names And         Claiming Not To Be A Thingite287. Gaia - By Divine Right Keeper Of The Randomness         Breeding Grounds, Master Eye-Roller, And         Queen Of The Eccentric Planet288. Semiquaver and Pentameter - Vaguely Official Thingite         Jekyll And Hyde Parody289. Farrago - Official Thingite Towel Herder290. Kiro Yukai - High Protector Of Jones Soda Bottlecaps         And All Other Modern Prophecy291. HarpoNotMarx - Pedantic Surrealist292. Phoenix Ravenflame - Grand High Sheltie Goddess,         Matriarch Of The Ravenflame Gypsy Clan, Leader Of         The Sorority Of The Llama, And Best Friend Of         The Leprechan Paddy O'Furniture293. Tu Gifalis - Director And Overseer Of Gummy         Bear Torture294. Alex Moore - The Overseeing Magistrate Of The Great         Eastern Nuclear Lima Bean Factory295. Drekenloka - Who Doesn't Always Fully Complete His296. b9nr515 - Grand Master Of All Things Only Existent In         Somebody's Head297. What is rule one? - Minister Of The First Rule298. Kreetch Kreetchius - Master Of Belly Button Fluff And         Twisting To The Eventual Aim Of Having Enough         To Knit A Small Jumper299. Phoenix - Mostly-Minister Of Defense Against         Slug-Tongues And Minor Deity Of Unlikely         Travel/Thoughtless Adventure300! Wonko the (In)Sane - Scribe And Scroll Guardian301. AK nonexistent - Thingite Head Lumberjack302. Dr Fishboy - The Great Mega Wobble Of Thingy303. Nicole - Thingite Teacher304. Lampost_of_the_Babblefishes - Arula-Protector Of The         Invisible Spatula People305. Marsinta Drewbish - Controller Of Haywire Robots306. Skullock - The Evil Janitor Of The BoE307. Jonson - Thingite Serf Of The Weird Initiative Rhinos308. Cinnamon spider - Luminescent Devotee Of Musical        Brilliance, Charismatic Enigma And All Things Type Four309. Pope Pygmy Marmoset - High Priestess Of Paisley,        Episkopos Of Thee Cabal Of Our Lady Of Thee Startlingly        Obvious, Founder/Director Of The Scientific Paisley        Institute, Giver Of Obtuse Titles, POEE Chaplain, Werret310. Rissa - The Most Revered Lady ShoeShine, President Of        The Association For The Prevention Of Boots Being Covered        In Mouse, Frog, Hedgehog Or Other Small Animal        Guts And Healer Of Those Addicted To The Shift Key!311. Filburt - Official Thingite Treasurer Of The Turtles312. MadFiddler2 - aka Scuttlemouse - Official Scrap-Searcher        And Scavenger For The Thingite Cause313. Davski - Head Of Thingite Cheese Awareness Campaign314. Nick - Thingite Dance Commander Who Cannot Dance315. Erklehammerdrat - PR Rep Of The Gibbering Chimps316. explodingboy316 - Eternal Kamakaziest Of The Thingites317. Workspin (English) - The Maker Of The Pangalacticgargleblaster        On Thingy Nights318. Yersinia Rory Borealis - The Exalted Morbid        Master Of The Red Rodeo And Official Veen Orphan319. Spider - Minister For Things That Hide In The Corner        Of Your Room And Keep You Awake At 4am320. Stu, That Silly Clanger - Supreme Lord, Master And        Commander Of The Legion Of Thingite Clangers321. Tacysa - The Tapdancing Turkey Taker322. Ballisticsheep - The Indomitable Rubber Pot Plant323. Greven Il-Vec - God Of Rice324. Silver Moonlight - Offical Thingite Turkey Ninja325. Spike - The Universal Towel Warmer, One Size Only: Extra Large326. Able-seaman Matt - Duke Of Tangerine Consumption And        High Priest Of Cleaning Ferrets With Very Small Brushes327. Researcher Squangos - Cleaner Of Things That Clean,        Dirtier Of Things That Clean That Have Been Cleaned,        And Doer Of Other Jobs Which Similarly Contradict Each        Other, Letting Him Get Double Pay 'Till The Ends Of        Time (Or At Least Until I Own Everything, Natch)328. Sachiel - Angel of Thing329. Wekaman - He Who Likes Shiny Things And Loud Music330. Matt, the inflatable ferret - The Scrubber Of Ferrets        Using Self-Defeatingly Small Brushes331. Frogglette, Tree dweller taking over the world - Commander Of        Jiggery-Pokery And Long Distance Phone Calls332. selkie - just selkie333. Werm86 - The Leader Of The Worms And The Werms        (And All Derivitaves Of The Name Worm)        And The Werm/Worm Clan Supports You!334. The Sweety Munster - Collector And Eater Of The Thingite Sweeties


Here are my lightsabres:The Sporkites!1.Atari (The non-plagerising grounded ostrich:
the un-learn'ed and tense [Non-GURU and Warspork])2.Utter Bewilderment3.RMF (Sporkite highpriestess,Offical gator giver outer)4.2legs(Sporkite Strangeness Modulater)5.Kess(Insane Sporkite Prophet)6.Darth Zaphod(Head of the stockpile of Navel Oranges)7.Chauncey8.Moose9.Sir Ralph the wonderful Llama(The holder of the Spork of power)10.Huffers11.Viojen (Offical polisher of Sporks)12.Deadelvis (The Hounoured Sporkite)13.Jane Pyecruste14.?15.Abi(Sporkite Italic!)16.Ztik17.Bob18.RhoMuNuQ(Belatedly joining the revolution)19.Atari and Deadelvis20.Canismajor7721.Tabitca(Offical Sporkite Spy Cat)22.Researcher gone wrong23.Quixotic24.Sir Mort25.Cati Bach(and Tarquin the Spork)26.Renee661227.Deus Ex Machina: The official Spork supplier to The Restaurant at the End of the Universe!28.The Great Ant29.misha_franklin30.Arwen31.EncyBass32.The Evil One33.Magoogy34.Aries35.Selkie36.Happysuggs37.Mullet38.Captain Insane39.Gaia40.Kiro Yukai41.Hussassan (Offical Sporkite Bounty Hunter)42.The Omniscient One43.Wonko the (In)sane (Offical Sporkite Smith and master of the Sporkite armoury)44.Kleopatra45.AK Nonexistent46.Shake.ya.shimmy
<CENTER><TABLE BORDER="4" BORDERCOLOR="SILVER" CELLPADDING="6" CELLSPACING="1" BGCOLOR="BLACK">
<TR><TD ALIGN="center">
<LINK H2G2="A1123372"><FONT FACE="Ariel" SIZE="2" COLOR="silver">
<B>The H2G2 Assassin's guild</B>
</FONT><BR/>
<SMILEY TYPE="ghost"/><BR/>
<FONT FACE="Ariel" SIZE="2" COLOR="silver">
<B>nil mortifi sine lucure</B>
</FONT></LINK>
</TD></TR>
</TABLE></CENTER>


WerebeastiesWerekitty the werekittyDr. Anthea the WerekittenNevermore the WerehumanCatwoman the original H2G2 Werecat - a freak of un-natureSt. Jon Quixote the werewhitetigerPhoniex the weresnowleopardRalph the Wonder Llama, the were-Ravenous Bugblatter Beast of TraalMystrunner the wereangelSchrodinger's Cat Flap the weresiamesecatNarapoia the WerelemurReefgirl the WerevixenFlying Betty the WeredragonAries the WerewolfDragantha the Werehuman (normally a dragon)DrunkenDeath the Weresnake (literally legless)Gangorlas the White the WerewolfcatMadpea the WereelvenwingedcatarooCraxus the Werebalrog (pround owner of a Nazgul)Archaris the WerephoenixHis Divine Shadow the WerewookieMombassa the WerethunderbirdPantherlady the WerepantherLimitless the WerelionMetroid the WeremetroidHappysuggs the burgundy WerehedgehogMullet the Weremullet (a kind of fish)The Average Joe the WeregorillaHeavyasMetal the WerewolfSerephina the WereleopardHelelou2 the WereferretGaia the Weresphinxcrazyhorse the WerelionbullWøñkø †hë {Îñ}§åñë the WerehydraCael the WerepantherWhat is rule one? the Wereblacktigerpdante the Wereantbob3559 the WerecatSilunaka the WerefishyEóin the firebreathing WeretermiteTacysa the Tapdancing Turkey Taker's Werecow artichoke (cos there's always one)Kiro Yukai the WeredragonFloridaSailor the WeresharkExcelsior the Werewolfcinnamon_spider the WereMacaroniPenguinDamien Yukai the WeresabretoothedpenguinIsross the WereWyvernRaekor the WeredragonKhamsin the WereGreatCrestedNewt Cat-Eyes the WeredragonUncle Bob the WeretigerHeath Flowen the WereChinese-Dragonjonsix the WereLemurGet the Code for this list Become a werebeast yourself