The Royal h2g2 Historians Society
Created | Updated Jun 2, 2010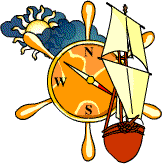 Bring us your encyclopaedia readers, your textbook memorizers

...Researchers living in the past!
We know you're out there!
Researchers who write Entries on History make up a very valued and important part of the Edited Guide. Don't let it be thought that History is all musty, dusty old books, men with long beards and arguments about history being only written by winners. History is interesting, fun, open to both winners AND losers, and on occasion, educational!
This is the Royal h2g2 Historians Society. That's 'royal' in the sense of 'of superior size, magnitude, or quality', of course - we don't have a Royal charter from any King or Queen and we're probably too disreputable to accept one if it were offered. We do have affiliations with the Royal h2g2 Geographical Institute and the Royal h2g2 Procrastinators Society, but mind you, h2g2 also has a resident President inferred at the Alabaster House - feel free to pop by and ask for funding to get your History Project off the ground.
Anyway, what are we here for? To help you write about history! From Colombus to World War II, from the Cold War to Nelson Mandela to Y2K - we can give you the assistance you might need to start your research, aid you with your project or generally pooh-pooh your ideas1.
I'm a Historian - What Should I Do?
You needn't be a Historian by trade, or a Researcher who writes Historical Entries, just someone interested in history!
Post to the 'New Historians' Conversation below asking to join. Include two or three specialist topics in History that you know about.

Subscribe to this page by clicking 'Click here to be notified of new Conversations about this Guide Entry' at the bottom of this page. This will help an ongoing workshop of Historical Entries that should be posted at the bottom of the page.

Start writing Entries and helping others write Entries on history!
To bring our attention to an Entry you're writing, create a conversation below!
The Historians
Not sure about something? Need some advice? Contact one of the many experts from our hallowed halls;

Select a Royal h2g2 Historian1 - Jodan - Baseball, Ohio and US, Television2 - Hypatia - Pre-Columbian N. and C. America,          Spanish Conquest3 - [HPB]4 - Number Six - Pop-history, Counter-Culture        and British Politics5 - Demon Drawer - Dark Ages, Medieval, Political         History, Royal History of Europe, Church History.6 - Ebert - Generalist7 - Pinniped - English Social and Maritime History8 - FloridaSailor - Naval History,         19th Century US,
American Civil War9 - Montana Redhead - Heresy, Medieval, Church        Reformation, and Colonial American History10 - Chris Morris - Enlightenment, British 1800s Social        History and some Modern European History11 - OETZI - The BBC,
Europe 1938-47,         Europe 1960-89.12 - Anhaga - Medieval Europe, Classical        Europe, Canadian13 - Mina - London14 - Caper Plip - English Literature, TV Shows,        Computer Games and Films15 - Farlander - Rambling Generalist16 - Wildman - Scotland17 - Gnomon - Ancient Civilisations, History of         Language and Writing Systems18 - Watermusic - English - up to Charles II, Portuguese        Tales, Costume, Houses, Archaeology19 - btpclarkson - Hitler's Germany, Decline of British        Liberal Party in early 20th Century
20 - Uncle Travelling Matt - First & Second World War Aircraft,        Australian History post 1788, Folklore21 - Psycorp603 - Nazi Germany, WWII Eastern Front,        Penninsular/Napoleonic Wars22 - echomikeromeo - Middle Ages, British History,        Legal History23 - King Bomba - Irish History, the USSR,        French Revolution24 - Elentari - Ancient Rome, Ancient Greece,        General25 - Bob Stafford - Weapons 400 BC to 1845 AD, Castles and Old Buildings,        
Black Powder and associated topics, the
English Civil War26 - Behind Geddon's Wall - Science and Warfare27 - Mr. Dreadful - Medieval Arms and Armour, the British Redcoat,        the
English Civil War28 - Megachedda - History Buff29 - Galaxy Babe - Ancient Egypt, British Royal History        Natural History - Dinosaurs30 - Skankyrich - Spain31 - Radox The Green - Somerset, England, History of stage & screen        Preternatural history, plus general historical interests
Historical Entries
If you have written an Entry on a historical topic, or want some ideas and help writing one, start a conversation below, and people subscribed to the page should give you any help you need.
1Well, we try not to do this, but you out there who play the whole Darwinist/Creationist game - you were warned.