What have i joined?
Created | Updated Jun 2, 2010
Campaign for an Evillaugh smiley.
Video gamers of H2G2.
Campaign for a faint smiley.
The annoying club.
The VSC.
The h2g2 star wars appreciation society.
The USS Derringer.
Campaign for real cheese.
Campaign for a chocmuffin smiley.
The society of the revivers.
Campaign for a cheese smiley.
The undeground campaign for the internet.
The Dragonhouse.
Fantasy Football.
The lovers of useless threads.
Phantasy Phootball.
Campaign for new smileys.
The Keepers

I'm a Thursdayite!
Thursday -
Always has been called Thursday,

always will be called Thursday
| | | |
| --- | --- | --- |
| | A.R.M.Y. | |
| | A Right Multitude of Yobs | |
Member of The Darkside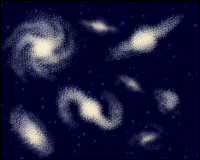 (with cookies)



| | |
| --- | --- |
| MotMV | MotMV |
| Masters of the Multi-Verse | Masters of the Multi-Verse |
| | |