P.U.D.D.I.N.G.
Created | Updated Aug 12, 2008


People United in Defence of Depression, Irritability and Natural Grumpiness
You can look on the bright side. Or you can look here.












We will have a nice day when we're good and ready, NOT when you order
us to do so! And we will not cheer up - because it probably will happen!

Hello, and welcome to P.U.D.D.I.N.G..

This society was formed as a result of a discussion about a story reported in a 'Notes From a Small Planet' column in 'The h2g2 Post'. It concerned Janice Hathy, a stress management expert from Kalamazoo, Michigan, who reportedly wanted to launch an annual event called The Great American Grump Out - during which grumpiness would be banned. People would be fined if caught frowning, and forced to wear special hats if caught being unhappy.
Ms Hathy has since launched her event, but has insisted that she was misrepresented. In a broadcast confrontation with the founder of P.U.D.D.I.N.G., aired on BBC Radio Five Live, she has said that her event is all for charity and that no curmudgeons are persecuted in the pursuit of this fund-raising. Frankly, we remain sceptical about this.

Whatever, P.U.D.D.I.N.G. remains pertinent and proud. Our point is that sometimes in this life, you have good reason to feel stressed or depressed. That's bad enough in itself, without being forced to force a smile. Yet all too often, simple sadness seems to be regarded as pathological, and any expression other than an inane grin seen as downright rude.
And, frankly, that makes us pretty tetchy.

Now please don't misunderstand us, because that would really put us in a bad mood. P.U.D.D.I.N.G. does NOT celebrate or promote sadness. Depression is an illness, and it's quite right to seek to overcome depression. We simply demand our right to express natural emotions. The show will not necessarily go on. We will not be bullied into grinning and bearing it.
And if you're going to tell us to 'cheer up'

- try telling us why the

we should cheer up while you're at it! Otherwise, quite frankly... well, we just might get a bit grumpy.

JOIN P.U.D.D.I.N.G. HERE!




























Want to join us? If you feel that you have the right grumpy stuff to be a portion of P.U.D.D.I.N.G., then just post a message here in The P.U.D.D.I.N.G. Sign-Up Thread.
Once you've joined our great grumpy gang, you can get your 'I'm a Portion of P.U.D.D.I.N.G.' badge by following the instructions in this thread:




























P.U.D.D.I.N.G. on the radio!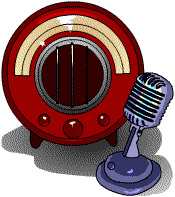 On May 27, 2003, BBC Radio Five Live hosted a dramatic clash of cultures. The founder of P.U.D.D.I.N.G. was pitted against the dreaded Dr Janice Hathy, founder of 'The Great American Grump Out', on the Up All Night programme.
If you dare, you can read an account of the conflict and a full transcript of the confrontation here: P.U.D.D.I.N.G. Hits The Airwaves!.

Help write The P.U.D.D.I.N.G. Anthem!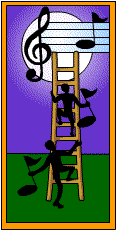 The world is full of uplifting, energising music. It's time we fought back.
To that end, I've started constructing The P.U.D.D.I.N.G. Anthem. In a cunning act of subversion, I've used the melody of one of the most un-P.U.D.D.I.N.G. songs ever written - Bobby McFerrin's vile 'Don't Worry, Be Happy'. Needless to say, the tone of the P.U.D.D.I.N.G. version is a little different...

Now all it needs is your input! Why not take a look at the Anthem and post your own additional lyrics at the bottom? Together we can build a truly epic musical moan!
Heroes of P.U.D.D.I.N.G.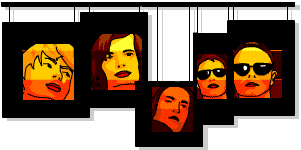 Here's where we pay tribute to some of the characters, real and fictional, who have truly shown the right, grumpy stuff. They may have achieved huge success, but it hasn't made them go around grinning at everyone. Indeed, some of them have achieved levels of morose ill-humour and consistent crabbiness that can only be described as truly inspirational.
All hail the Heroes of P.U.D.D.I.N.G.!

Princess Anne

Prince Philip

The Vogons
Enemies of P.U.D.D.I.N.G.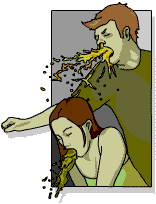 Wanted for aggravated, premeditated chirpiness. Rarely seen without a smile or a smirk. Persistently perky. We name the grinning goons that make P.U.D.D.I.N.G. members even grumpier than usual.
Some are all too real. Others are fictional, but no less infuriating because of it. They range from politicians to children's TV characters, but they're united by pathological positivism.
They're all Enemies of P.U.D.D.I.N.G..




Proud portions of P.U.D.D.I.N.G.

Say it loud, we're grumpy and we're proud:
Choose a curmudgeonAbbi NormalABitB-londeAcendantAdelaide the Cat WomanAdrian-67AlecTricianametropiaAmy PawloskiAnnaThe Anonymous Researcherarrietty42Asteroid LilAtlantic_CableAuralyraAvenging WashclothBainBob The FarmerbobstaffordBritwannabeBrown Eyed GirlCaptain KebabCaptain_SpankMunkiChangelingChauncey Owlatron-ThundercatCheerful Dragon**chorlton**ChrisTheSpydachupitoCleoClioClive the Flying OstrichCogsCorporal YosarianCosmic_Llama(crazyhorse)creachyCrozDaizzyDamien YukaidaralineDarkListenerDarth ZaphodThe Death Of RatsDr. E. VibensteinDr. Megabitedragonqueen(egnever lisnot)eldelphiaElwyn_CentauriEmmiemmilyEnglishman in MarseilleEnsign PhilEonBlueApocolypseEvadne CakeFilthyCrabThe FishFlirbnyFootbaconfordsfundamentallyflawedGaliganGoshoogoshoogoshGreta_9GreyDeskGT BacchusGwennieHatiHelelou2Hellboundforjoyhighlander2371His Divine ShadowHuggy BearHussassanHypatiaimprobable_causeIrvWashirwebbyismarahJabJ'au-æmneJedi ApprenticeJeremy FS JBBJodanJulesKJutimskipjwfkalindraKatKazkim dealkitushlaconianLady LowenaLady MagpyeLearLeviPumaLifson KofieLighthousegirl UKLittleMissFordPrefectLochangelLoneFaeryLynneMadam_ConeMadmanThe Magnificent Colonel CodpieceMalcolm, Colin's Evil TwinMandragora Scrymiddenmaniac1701dMarvin the Paranoid Androidmastershelley2MasvaleixMattPMaWMegaCheddaMidnight AngelmindchathamMistdancerMister RainbowMortmozelda Mr. Cyde Mr. DreadfulMunchkinMustard SeedMutantNaakNarapoiaNavigatorblacknollyoOpticalillusionOracle428OrmondroydOttoxParrferrisPeet (the Pedantic Punctuation Policeman)PedboyPinkyPuffypantsRalph the Wonder LlamaReefgirlThe Rev. Jack RussellRoadkillrockcheekychimp50001rosiroymondoSantragenius VThe Seagull Has LandedSeraphinaShhhhh2SnailrindSneakyspawn of grinchSpellerSprantStealth KamStrange RaineSusanneSwivTabitcaTáralómë MacHeadTasterainbowsTefkatTitaniaToccataTrin TragulaTube2LegsuffdamaidaUncle HeavyVeers RevettViceChancellorGriffinVortexWanderingAlbatrossWee Mickey-Tam (Small son of mozelda)whirlwind, heat and flashwildcat58WildmanWowbadger the spelling mistakexanthippiyamsharkZZagrebZanticzaphobZhora
Cantankerous Cats' Corner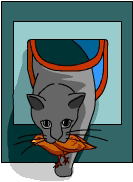 Do you know a morose moggy? Is your four-legged friend a foul-tempered feline? Is your pet a petulant pussycat? Does no amount of
improve their temper?
Then tell P.U.D.D.I.N.G. about them, and let them get the acclaim they deserve! Have them inducted into Cantankerous Cats' Corner, P.U.D.D.I.N.G.'s special section for sour pusses!
Palbert
Spiggy
Sassy
Dewey25
Pud
Bo
Aidan Phoenix
Chloe
Mokey
Ishta26
Max & Robert27
Masky28
Victorinho
Bilbo
Baggins
Mitz & Max
Rocco
Vanessa

Disgruntled Dogs' Den

Do you know a dog with a hangdog expression? A petulant pooch? A malevolent mutt? A dog who is no man's best friend?
Then tell P.U.D.D.I.N.G. about them, and they can be housed in our virtual kennels for crabby canines - the Disgruntled Dogs' Den!
1Of the very wonderful Addams Family.
2The grumpy doctor

from the American sitcom Becker.
3The fractious father from Married... With Children.
4The young, corpulent curmudgeon from South Park.
5From Doctor Who. (Be honest, aren't there people who make you want to borrow their catchphrase and shout 'Exterminate! Exterminate!'?)
6Whatever your feelings towards Manchester United FC, their manager's remarkable ability to remain dour, surly and irritable in the face of great wealth and success cannot be denied.
7The great comic actor, who once said: 'Start the day with a smile and get it over with'. That's the spirit!
8The loud-mouthed, self-pitying bigot portrayed by Warren Mitchell in the long-running, controversial BBC sitcom Till Death Us Do Part and its sequel In Sickness And In Health. P.U.D.D.I.N.G. absolutely does not endorse the opinions spouted by Alf in those shows, but does salute him as a great example of grumpiness.
9The manic mariner and master of expletives from Hergé's Adventures Of Tintin.
10The somewhat aggressive alien race from Star Trek.
11Formerly an Enemy of P.U.D.D.I.N.G., Sir Paul earned a transfer to the Heroes section of this page following his fracas with a photographer under David Blaine's perspex box. Further respect is due for his decision to change the credits on some songs long regarded as 'Lennon/McCartney' compositions to 'McCartney/Lennon'. This shows that Sir Paul has an admirable ability to maintain a grudge through the decades, and even beyond the grave. Finally, we feel confident that having a new baby to cope with in one's seventh decade is enough to keep anyone grumpy.
12Of One Foot In The Grave.
13Who serves

without a smile in The Simpsons.
14Who does a fine job teaching small children how to be grumpy in Sesame Street.
15The star of the comic book and movie American Splendor, Harvey is a self-described curmudgeon who even managed to be grumpy about being nominated for an Oscar.
16The cowardly, perpetually miserable wizard

in Terry Pratchett's Discworld books. Fans of those books might like to visit h2g2's Pratchetts Anonymous.
17Who famously said 'Hell is other people'. How very true!
18Of Charles M. Schulz's classic cartoon strip Peanuts.
19The heroically grumpy police chief in Terry Pratchett's Discworld books.
20

I moan at you, you moan at me, we're a grumpy family...

21Relentlessly bouncy presenter of the American TV show Trading Spaces.
22 The annoying-a-diddly neighbour in The Simpsons.
23A fine musician, but 'Don't Worry, Be Happy' is unforgivable.

24I ask you! He has a lousy, badly-paid job that involves getting up before dawn and risking getting savaged by dogs - and he never stops smirking!

25Who manages to stay heroically grumpy despite the best efforts of his annoyingly sweet and kittenish sister Flossie.
26Queen of Hill Road and the surrounding Flat Lands. See dragonqueen's Personal Space for illustration and details.
27Who are sharing a link as they are both the feline companions of Muv.
28Feline friend of Reefgirl, and owner of a particularly mean meow.
29Canine companion of wildcat58. There is some uncertainty about who is the owner and who is the pet.