Yvonne and india are pleased to see you. Welcome.
This is a friendly welcome, pleased to see you and have a cuppa.
This page us currently under construction after the transfer from BBC to h2g2.com ownership. It's out of date but I'm getting there, honest!
Graduated and moving on!
Having recently finished studying at Robert Gordon University in Aberdeen, now is the time to move on to other things. Following studying a good groups of subjects I've now got to work out if I'm going to apply them to a new job or make a complete change in direction. The stats are fun but there are other things out there that might be fun too.
Facts are stubborn, but statistics are more pliable. - Mark Twain
I took this opportunity to go to university because my other half got a job in Aberdeen. There was some inter-university rivalry - he worked and studied at The University of Aberdeen, I was at The Robert Gordon University, just around the corner.
I love number and logic problems. Also science with a leaning toward biology and medicine - Trivial Pursuit Science and Nature lover.

This has been fuelled by long-term contact with the medical profession while trying to sort out my epilepsy. With working our way through the British National Formulary and after major medical intervention we seem to be making progress at last.
Love music, medieval and classical through to most modern stuff.

This all started when I joined my local church choir and continued with lucky highlights such as travelling with the BBC to Turkey and Israel. The new place y partner works has a strong jazz connection, with local bands coming to play and jamming sessions on Saturday mornings. There are a bundle of different jaz types, some of which are ok, but the freestyle type some of my colleagues find a bit indulgent and selfish. Welcome to be shown different if there are jazz fans out there.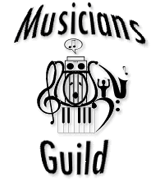 In the second year my university started a music group, the RGU:Singers. With the support of a new musical director, they have grown no end, and I still follow their activites.
I'm a Thursdayite!

Thursday -
Always has been called Thursday,
always will be called Thursday
I love reading and rarely have fewer than two books on the go at one time

I want to ready Homer's Odyssey (but haven't got round to that yet, so in the meantime I'm reading Macrowikinomics about the big picture examination involved in day-to-day economics. The joys of the Kindle means more books, more easily carried with less chance of scuffing the page corners. This is especially useful since I'm spending chunks of time in hotel rooms while we sort out accomodation while moving house.
Taking an idea from another researcher, I'm keeping a list of the books I've read recently:
Origins of Species – Charles Darwin. Been on my to read list for ages but quite a substantial physical book so not easy to carry or read in bed.
Don't Tell Mum I Work on the Rigs, She Thinks I'm a Piano Player in a Whorehouse - Paul Carter. Funny and interesting stories of life in the oil industry.
Gridlock - Ben Elton. A not implausable view of traffic in the future.
Mind's Eye - Paul McAuley. The psychological use of heiroglyphics during conflict.
The Liar - Stephen Fry. As one researcher referred to it, spy intrigue and Cambridge foppery.
The Lost Continent - Bill Bryson. About his journey back to Des Moines, and finding out that the United States that he left years before doesn't exist any more.
Freakonomics - Stephen Dubner and Steve Levitt. A look at the way that badly presented information can blind us to what's really going on. A great laugh.
As Used on the Famous Nelson Mandela - Mark Thomas. An investigation into the arms and torture trades.
Fear Nothing - Dean Koontz. The strange goings-on in a small California town.
Colour of Magic - Terry Pratchett. Danger of this is once I read one there are about 30 others too, might be a challenge.
A book is a gift you can open again and again. - Garrison Keillor
I'm also known as india, a submissive to my Dom and have been for many years now. This was a lifestyle thing that crept up on me but a long-term role in which I'm comfortable. It's taken over my life, so it's no longer strange or jarring hearing "india" called and having to think "ah, that's me." Also, it's becoming second nature to speak to my Dom as Master rather than by his first name, without having to remember that that's who he is. It can be strange in public though, so he calls my attention with "pet," while I tend skip a name or title entirely. Bad of me I know, but that's just the way we are.
Talking of pets, this is Lepton,
in memory of my friend's hamsters Lepton and Quark,
and in memory of Gluon, my RL hamster.
I'm interested in body art and have acquired a dozen or so piercings over the years; all very discreet and great fun to fiddle with, tongue rings come in for most playing with while I'm concentrating. They were all done by my other half (but that's fair since I did most of his). Tattoos look great but I'd never be able to pick one design, so I would settle for temporary henna ones. I do admire tattoos that others have, they can look stylish and very attractive.
As part of an on-going joke, my partner reckons I should get a fresh piercing for each year of university I achieve. So far it's been a couple in my ear. I never did get the third or fourth, so now the joke is what are we going to mark with another piercing, moving house? New job? New city? Getting married – got rings for that one so don't see the need for a piercing too.Where I'd put them I don't know, perhaps we'll have to negotiate on that.
Your body is a temple, but how long can you live in the same house before you redecorate? - Unknown.
After a great deal of work but some inspiration from my Dom, my 42ism:

(-5 * 1)+(5 * 7) + 4 + 8 = 42
----BEGIN H2G2 CODE BLOCK----
Version 1.1
RGB SA B++ TV+ r+ D A- P:- s V E- PR a T+ nh C+
-----END H2G2 CODE BLOCK-----

Subscriptions
Title
Status

Created

This user has no Entry subscriptions