frog
Created | Updated Sep 23, 2006
FROGS ARE FOR FRIENDSHIP, NOT FOOD OR FRANCHISING!

This page was inspired by a thread in Ask: Kissing a Frog

JOIN
Kissing Frogs?

Frogs are for Friendship,
not Food or Franchising!

First of all you should read Grimm's fairy tale, the original version of course and not one of the mutants you can find in some childrens books.


For more information about frog tales in different cultures also read this.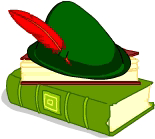 Why you should not try to kiss a frog:Why you should not try to kiss a frog:
Humans seem to like the idea of frog-kissing, but what are the feelings of the frogs themselves? Do they really want to be kissed? Do they want to turn into princes? The sudden change of the body can seriously damage the mental state of an ordinary frog.
While the human population of our planet grows constantly, frogs are an endangered species. Frog-kissing makes the situation even worse, while princes are added to human population, frogs lose an unknown number of males a year.
But frog-kissing can aso be very dangerous for humans. Very few people know, that among the normal frogs also the dangerous werefrogs spend a quiet life at ponds. If somebody tries to kiss a werefrog he or she is bitten and will turn into a werefrog him- or herself.
Other questions you should ask yourself before you kiss a frog is: What will this prince look like? What kind of princes can these frogs become? Will they ever stop to hunt and eat flies? Of course there would be no flies in the house then, but what happens if you are in public? What influence does the increasing number of princes have on political affairs? Finally you have to come to the conclusion that a beautiful frog is better than an ugly prince.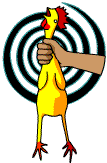 Need a prince? Just add water!

A new invention on the prince-sector could make frog-kissing absolutely unneccesary in the future: Vamster's Instant Princes!
"Ms. Vamster, what can you tell us about your great invention?"
*holds microphone in Vamster's direction*
*Vamster over-enthusiastically grabs microphone*

"Great? Well, it was just one of those bits of inspiration floating around the world and it happened to bump into me! Nothing, really. Instant Princes Formula has many advantages over other methods, particularly frog kissing, which can lead to (mostly) undesirable hallucinogenic effects. Here at 4F, we are completely against Frogs for Franchising in any circumstances- IPF offers an alternative to the frog-prince blackmarket. "


Alpha unfortunately was destroyed so everything moved over to:

The Pond
Title
Home
Profession
Anole
X
X
X
Benjahv
the Bewildered
Weeping Willow
Druid and Frogfather
Blackholed
X
Bamboo
X
CYBERHUMAN
X
Spaceship
Gefropo Agent
Dimitri
the Dainty
Baobab
Airline Pilot (and plane)
Dragonqueen
the Daring
XXX
Air Force
Eddie
the Edgy
Sequoia
X
Elwyn
the Fool
X
Shooer of Rabbits
Evil Claw
X
X
X
Lil
X
sharing Ben's Willow
X
Malabarista
X
Rowan
Gefropo Captain
Tamaire
X
the Island in the Pond
Eggman (and undercover Gefropo)
Tavaron
X
Willow
Café Owner
Vamster
the Valiant
Oak (by the falls)
Minister of Decoration
Evolution God
X
everywhere
creator
Igor
X
the Omnitorium
helper and healer
Eredh son of Cabr The Very Big One
X
Goosberry Bush
X
Bearded evil guy who's definitely not Tavaron
X
Wanted Poster
being an evil guy
The Lime Tree Café
X
Lime Tree
X
the Omnitorium
X
the cliffs by the waterfall
X
The Lime Tree Café


Menu


-Water Lily Soup
-Tofu with Garlic, Fried Breadcrumbs And Olive Oil
-Käsespätzle
-Stuffed Mushrooms
-Germknödel
-Beebread
-Flycake
-Lime, Orange, Pineapple Sorbet