Escape Pod Dreams - 51
Created | Updated Dec 23, 2003

Recipes for the Heights Baptist Church 50th Anniversary Cookbook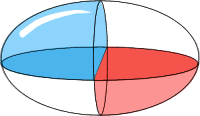 Blasphemy comes in many forms, sometimes in a covered dish...

Long before fiduciary bereft organizations got the idea of disrobing for charity (though in many cases one would think the reverse would hold true... of course it could be blackmail, pay us or we will do
it again), they were satisfied with attempting to poison the local population by proxy with hastily constructed and Mimeographed cookbooks.

Some of the more modest folk still practice this arcane act of publishing and here is the result of a thoughtless request by some of them for recipes from moi.

Rest assured they never asked me twice.
More reasons to be glad your son-in-law is a Health Inspector: