Hello!
I'm hannah, i'm 18, and i live in the westcountry (uk for any foreigners). i'm now studying law (and the art of getting drunk!) at Queen Mary's college in london. Its currently v interesting, so hopefully itll stay like that. and freshers week was fantastic!!
hobbies
i love reading; terry pratchett and douglas adams particularly, but anything that involves
and
is also good.
I like drawing, but am annoyingly not very good. I have a very vivid imagination, which means i can see exactly what i want to draw, but i can't draw it!
I learnt to snorkel about 6 years ago, and i loved it
. I have been scuba diving twice, and would really like to train, but i can't afford it yet.
I play the violin and piano, and sing
. I would love to get a band together-will try when i get to uni. I really enjoy all kinds of music.
places I go online
elfwood fantasy art
; It is a website where anyone can scan in drawings, paintings, stories etc, provided they have a fantasy theme.
Celebdaq fantasy shares
; Buy shares in your favourite celebs, and watch the (fake) money roll in! beware though, it is very addictive!
the official glastonbury festival website
; Well i bought tickets-i need to know whats going on!
places i go on H2G2
avenue of small gods
; create your own temple-it can be about anything!
my temple
; dedicated to worship of the mother earth.
the myth of 42
; (2+1)*8+3+7+8=42!
COMAPP
; the college for magic and psychic powers (i'm the
)
celebdaq league page
; yes, we have our very own H2G2 mini-league! (unfortunatley, i'm at the bottom
)
the campaign for respect for microbes
; these little blighters deserve more respect than they are getting
thingites
; don't like the names of the days of the week? come here!
sporkites
; the official keepers of the
of the thingites!
H2G2 united friends
; just a place to talk, and play games
H2G2 game addicts support group
; addicted to games? come here! grab a drink from the
drinks dispenser!
badges and other things which use a lot of source code!
----BEGIN H2G2 CODE BLOCK----
Version 1.1
RGB Y-- N+ SB+ A++ P:P+ L-
M S++ V E> PR- p> a++ B++(-)
TV?> r> D T+ nh? C+> m> t++
-----END H2G2 CODE BLOCK------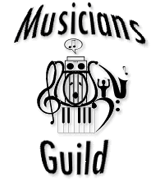 The H2G2 Philosophers Guild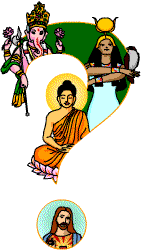 Trying to answer all those questions about life
Subscriptions
Title
Status

Created

This user has no Entry subscriptions
arwen, doing nasty essays. being a student should *not* involve work!
Researcher U218378

Entries
Most Recent Edited Entries
Entries
Disclaimer
h2g2 is created by h2g2's users, who are members of the public. The views expressed are theirs and unless specifically stated are not those of Not Panicking Ltd. If you consider any Entry to be in breach of the site's House Rules, please register a complaint. For any other comments, please visit the Feedback page.
"The Hitchhiker's Guide to the Galaxy is a wholly remarkable book. It has been compiled and recompiled many times and under many different editorships. It contains contributions from countless numbers of travellers and researchers."
Friends
Bookmarks
This user has no Bookmarks