Bartok the Bat
Hello there, ! Don't just stand there - come on in, sit down, have a cuppa
...
Bartok the what?
We're Arwen, Farlander, and Jen, collaborating to write on everybody's favorite (to play) composer, Bela Bartok. We play too many instruments to count, including violin, trombone, piano, and dulcimer. And we're members of the Musicians' Guild. And now we're also a (honorary) member of the Musicians' Guild too.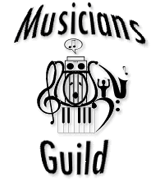 Do you like Bartok? Please leave us a message and we'll ensnare you in our traps and make you join us.
2*20+(3-2)+0!=42
Here is our badge:
(If you don't - well, we'll just have to drag out the strings and the trombone, won't we?
)(we do play some pretty mean Bartok)
Subscriptions
Title
Status

Created

This user has no Entry subscriptions
Bartok the Bat
Researcher U220320

Entries
Most Recent Edited Entries
This user has not written any Edited Entries.
Entries
Disclaimer
h2g2 is created by h2g2's users, who are members of the public. The views expressed are theirs and unless specifically stated are not those of Not Panicking Ltd. If you consider any Entry to be in breach of the site's House Rules, please register a complaint. For any other comments, please visit the Feedback page.
"The Hitchhiker's Guide to the Galaxy is a wholly remarkable book. It has been compiled and recompiled many times and under many different editorships. It contains contributions from countless numbers of travellers and researchers."
Bookmarks
This user has no Bookmarks