Glastonbury Festival Meetup
Created | Updated Jun 17, 2003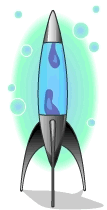 Glastonbury festival is happening this year from the 27th to the 29th June, and tickets have sold out in as little as 24 hours. (i got mine!!!)

For those of you who do have tickets, would anybody like to meet up? Leave a message either here or at my personal space if you're interested.

It may be better to hold the meetup before the bands arrive on friday (i am going up on wednesday lunchtime), as then people will probably be pretty busy, and if we all like different music, it may be difficult to arrange a meet.

However, if there are people who can't get up until the friday, i'm sure we can make arrangements. (as long as its not during one of my favourite bands!)

Unforunately, i know practically nothing about the festival, this being my first year, so if people could advise me on the best place/time to meet, i'd be very grateful.

Here is a link to the official website, and here is a link to a site that will put ticket buyers and sellers in touch with each other, as long as tickets are sold at cost price.

Hope to see you there!
Potential Attendees