SuperMarket XXXIII: Royale with Cheese
Created | Updated Nov 6, 2016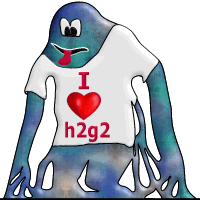 Hello, and welcome to the latest edition of Super Market, the update of everything exciting taking place in h2g2's own Flea Market.
Flea Market Rescues on the Front Page
This month another Flea Market Rescues has made the front page!
Recommended Rescues
Meanwhile, three entries that were in the Flea Market have been recommended.
Featured Rescue
This month's Featured Flea Market Rescue is The Sharpe Novels by Bernard Cornwell by Emmily, assisted by Azara, Cardi, McKay the Disorganised,
Secretly Not Here, Sho, Tenaka and Terran, based on Sharpe - The Novels by Waylander101. Mainly because I met Bernard Cornwell yesterday (19 October, 2016) for the third time.
Flea Market Rescues in Peer Review
We still have a number Rescue Attempts in Peer Review for you to read through:
And Remember...
The Flea Market needs You!