Super Market XXXI - The Flea Market is Not Enough
Created | Updated May 15, 2016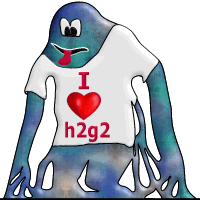 Hello, and welcome to the latest edition of Super Market, the update of everything exciting taking place in h2g2's own Flea Market.
Recommended Rescues
An entry that was in the Flea Market has been recommended.
We look forward to seeing it light up the front page soon!
Edited Guide Writing Workshop Emptied: New Entries in the Flea Market
Seven more entries, five of which had previously been in the Edited Guide Writing Workshop, are now in the Flea Market, waiting for someone to come along and rescue them. If you know anything about the topics, why not see if you can help these entries get to the Front Page where they deserve?
As these last entries have now left the Edited Guide Writing Workshop, it means that the workshop is now empty. I always wonder what other Researchers think of the Edited Guide Writing Workshop. As it is empty and hasn't really been used for some time, does it serve a useful purpose? Is it less daunting for first time writers to put something in their than Peer Review? Or does the idea of submitting something to the Edited Guide Writing Workshop and then later on removing it and re-submitting the same work into Peer Review just add too many stages to the chain? Shouldn't Peer Review be the Writing Workshop and fully support and encourage new writers in any case?
Featured Rescue
As well as looking at new rescue attempts, we celebrate past successful rescues. This month, why not read Trout Montague's rescue The Wall - a Marathon Runner's Nightmare? A rescue attempt of A beginners Buide to Running a Marathon by Hobbes.
Flea Market Rescues in Peer Review
We've also had three new Rescue Attempts this month joining Peer Review!
And Remember...
The Flea Market needs You!