SuperMarket XXIV: For Researchers Eyes Only
Created | Updated Apr 5, 2015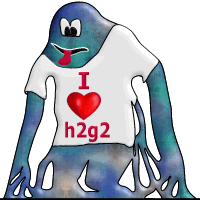 Hello, and welcome to the latest edition of Super Market, the update of everything exciting taking place in h2g2's own Flea Market.
New To Flea Market
Following the spring clean of the University, many entries for projects that weren't completed are now in the Flea Market, ready to be rescued!
Please note that rather than have every single entry from a project in the Flea Market, only one entry from each project has been submitted but the others can be rescued too.
Particular mention must be made for Spiff's tragically unfinished The French Revolution project. This encompasses the following entries:
I sincerely hope that this project can be polished and make it into the Edited Guide - too much hard work has been put in it for it to be eternally abandoned!
Flea Market Rescues in Peer Review
And Remember...
, the Flea Market needs You!