Super Market XXI - The Researcher with the Golden Scavenger Badge
Created | Updated Jan 11, 2015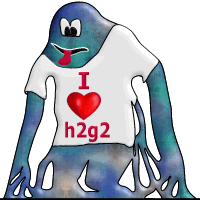 Hello, and welcome to the twenty-first edition of Super Market, the monthly update of everything exciting taking place in h2g2's own Flea Market. As the first issue in 2015 this issue includes the annual update on all that has happened in the Flea Market this year!
2014 Report
So what has happened in the Flea Market in 2014? Here we take a quick look at the Flea Market since Bluebottle took over running it.
| Category | 2012 | 2013 | 2014 |
| --- | --- | --- | --- |
| Total Number of official Rescues: | 202 | 254 | 271 |
| Total Number of Top Scavengers: | 14 | 18 | 19 |
| Number of articles remaining in the Flea Market: | 479 | 437 | 465 |
One of the year's biggest achievements took place when the former Peer Review Sin Bin was emptied and rescuable articles moved to the Flea Market.
Entries rescued this year Include:
Scavenger Badge Awarded To:
And Now For 2015!
As well as looking back to the past, we can look forward to more exciting Flea Market events in the year ahead.
Edited Flea Market Rescues
This month one Flea Market rescue became an Edited Update, bringing the total to 272.
New To Flea Market
The following entries are now in the Flea Market, ready to be rescued!
Recommended Flea Market Rescues
Flea Market Rescues in Peer Review
Please reads through and comment about these articles - help us make them the best they can be.
And Remember...
, the Flea Market needs You!