August Create: A Late Arrival
Created | Updated Dec 14, 2014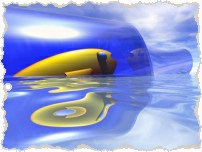 Back in August, Create asked us to write about our close encounters, for example, when we have met famous people. I said I would write something when I had time – it took a bit longer than I'd been expecting, but I've finally found some spare time1.
Now, I've never been one to mingle with the rich and famous. My mate Andy has attended all the big sci-fi conventions held in the UK in the last couple of decades, and so has met pretty much everyone who has ever been in Doctor Who, Star Wars, Star Trek etc and has photos of him meeting lots of living celebrities. I've never been able to afford to do that – not unless I gave up eating, electricity and water for a couple of months – so in comparison the list of famous people I've met is actually rather small. Especially as I don't expect people to have heard of the majority of those on the list.
'Famous' People I've Met
Back in August I wrote the list of famous people I've met out and asked if anyone wanted to hear more. Surprisingly, I was asked if I could reveal how I'd met a few people, so I'll list the other celebrities first and then reveal the people I was asked about at the end.
The 'famous' people that I've met:
| Who | Why they are Famous | Where They Met Me |
| --- | --- | --- |
| Zoe Ball | Radio and Television Presenter | At Southampton Solent University event |
| Marcus Brigstocke | Radio DJ seen in Love, Actually | At Southampton Solent University event |
| Howard Brown | The man who sang the annoying Halifax Building Society adverts | At Southampton Halifax, when I worked in banking. I have his signed Christmas CD, which is dreadful. |
| Bernard Cornwell | Author, most famous for Sharpe | At two book signings and outside Winchester Cathedral |
| Tony Dalton | Author, curator of Ray Harryhausen Foundation | At Ray Harryhausen film event |
| Delirious? | Christian band | At a midnight signing in HMV. They all shook my hand, which as my bike had broken on the way there and I realised afterwards that my hands were covered in oil, probably wasn't a very good idea. |
| Frank Dick | Great Britain Athletics bloke | At a banking conference where he was a motivational speaker |
| Duncan Goodhew | Olympic swimmer | On the beach, when he was promoting Mateys Bubble Bath |
| Rob Grant | Author, Red Dwarf co-writer | At a book signing event which only 7 people attended. Had a good long chat. |
| Rufus Hound | Presenter and comedian | At the 2010 Isle of Wight Festival, which he was presenting |
| Rod Hull and Emu | Children's entertainer | He visited my Primary School |
| Terry Jones | Python | At a book signing and history lecture |
| Laura Michelle Kelly | Award-winning west end actress, she played Johnny Depp's wife in Sweeney Todd | She went to my school and church |
| Trevor McDonald | Newsreader who lives in Big Ben | Met him on a bridge across the River Thames |
| Spike Milligan | Goon and genius | Met at one of his last book signings before he died. He was almost completely deaf and got my name wrong, writing Michael Bluebottle, 9/10 See Me |
| Michael Palin | Python | At a book signing |
| Sir Alan Parker | Director | I've met him whenever he does a talk at Southampton Solent University and met him in the pub for fish and chips |
| Bill Pertwee | Hodges in Dad's Army | A railway enthusiast, he visited the Isle of Wight Steam Railway when the Steam Extravaganza was on, and was persuaded to take part in an arena display in which I dressed up as a paratrooper and cycled around on my Dad's 1944 BSA paratrooper's folding bicycle. |
| Sir Terry Pratchett | Author | Book signing. He was 2 hours late |
| Noel Richards | Christian musician | Gave a performance and I was in charge of the overhead projector2. |
| Helen Shapiro | 1960s Singer | She did a talk |
| Michael Sheard | British Actor | At a book signing in which I was one of the few people who bought his book. |
| Shane Warne | Australian Cricketer, howzat! | Book signing |
| The Wurzels | West Country Band | At Netley Marsh Steam Rally |
| The Yetties | West Country Band | At Netley Marsh Steam Rally |
I've also probably met famous people I haven't heard of - when I spent some time in Leeds apparently I met a few people who were in soaps on ITV – back in the days when ITV was a television channel and not the Simon Cowell Fanclub – but I didn't know who they were. I've also been in the same room at the same time with Jet from Gladiators and Craig Charles, but didn't get to talk to them so I've not counted that. Similarly I also saw the Queen outside the job centre in Leeds...
The Chosen Few
Surprisingly I was asked if I could tell a bit more of the story behind how I met some of the people on that list - and here the stories are. (I never said they were interesting stories).
Dave Gorman
Are You Dave Gorman? I'm not, but I have met the famed comedian, the most famous Dave Gorman of all, twice. Once was at Leeds' City Varieties Music Hall, where he was performing Dave Gorman's Googlewhack Adventure. I soon after had a quick chat at a book signing.
Tony Hawks
Not Tony Hawks the skateboarder, but the one who is most famous for Round Ireland with a Fridge. Like Dave Gorman I met him at a book signing, and at Warwickshire University when he was performing his songs from One Hit Wonderland.
Trinny & Susannah
Anyone who knows me is aware that I have no interest in, or sense of, fashion. Most of the clothes I own don't even fit. On the rare occasions I buy shoes, I buy them based on whether they are a comfortable fit, waterproof, provide strong ankle support, have good grip and can be worn while cycling and running - appearance has nothing to do with it. Similarly trousers and jackets are bought for the number and size of pockets. I don't believe my life would be substantially different had I spent my time wearing different coloured socks.
Trinny & Susannah were presenters famous for groping women, bullying people into having make-overs and telling them not to wear their own clothes, which I always thought was rather rude and patronising. Yet when they were doing a book signing in Southampton a few years ago, my wife wanted to meet them for some reason and I went along too. Mainly because they had appeared in Doctor Who as robots Trine-e and Zu-Zana (I've met both the robots at different Doctor Who exhibitions.
Jarrold 'Mr Gay UK 2003' Batchelor
I went to the same Primary, Middle and High School (6th Form too) as Paul Batchelor, and on the whole we got on quite well. Neither of us were bullies and he was one of us who spent lunchtimes in the library where we'd play chess or even games on the library' 386 PC (mainly Trivial Pursuit as that was the game it had). He also went to Boys' Brigade now and then, including the annual BB Camp. One of his passions was table tennis, at which he was very good.
Paul wasn't my closest friend at school, and to be honest some of my friends felt that he always wanted to be the centre of attention. They believed, rightly or wrongly, that if something fun was coming up that would take 3 weeks to organise, we wouldn't see him for the 3 weeks in which everything was prepared but he would appear on the day of the event, wanting to do things his way. Personally I tried to arbitrate a little as he often had good ideas yet things would probably have gone in his favour had he been around more. I think he felt that he was being ignored, though, which in a way he was, but only because others felt that he had not always earned the benefits. Still, we got on okay and went our separate ways when we went to different unis.
I later learned that he changed his name to 'Jarrold' and took up modelling, becoming Mr Gay UK 20033. In 2004 he participated in Channel 4 television series The Games in which 'celebrities' took part in Olympic-style events, which he won. I didn't see it, though, not owning a television at the time.
Still, not everyone can say they having frequently gone camping and slept in a tent with someone voted the gayest man in the UK.
Paul Daniels' son's dog Jazz
One of the first claims to meeting celebrity I had as a child was meeting Paul Daniels' son's dog Jazz, but without having met either Paul Daniels or his son. I never even got a Paul Daniels' Magic Set for Christmas, despite asking Father Christmas for it 3 years in a row...
My closest friend at Middle and High School was Daniel, whose dad worked at the theatre on Sandown Pier. Daniel often spent Saturdays down the pier with his dad, meeting most of the acts who were performing there, and this included, at one point in the early 1990s or possibly late 1980s, Paul Daniel's son, who was doing a magic show. Paul Daniels' son asked Daniel if he could take his fluffy dog Jazz for a walk, which he agreed to, and I later bumped into Daniel and helped walk the dog for a bit too, around Los Altos Park, but had to do something before he was taken back.
Danny La Rue
Of all the celebrities I've met, apart from the ones I went to school with, I've probably spent the most time with Danny La Rue. I spent a few years working in a bank, and the branch I worked at was the one where he had his account, and so Britain's best-loved female impersonator was a frequent visitor. I remember how he always seemed very frail and elderly as he walked ever-so-slowly into the branch, but if you got him talking about something he cared about he'd transform, becoming much more active and even appearing younger. I always assumed that this was a cliché that never really actually happened, but no, it did.
In October and November he'd be the most excited, telling us all about his forthcoming pantomimes and inviting us to see him, which as he'd be performing all over the mainland, and I lived on the Isle of Wight, were a bit too far to actually get to. He was a wonderful, friendly man who always made even the worst days of working in a bank happier experiences, so I was quite sad to hear when he died.
1Most of the delay was caused by the fact that I can't think why anyone would be in the slightest bit interested in this, including me.
2Remember them? That's what people had before Powerpoint
3I'm not sure how they award this title...?