Museums and Galleries You Can Get into for Free
Created | Updated Jul 26, 2013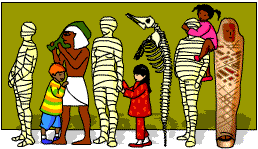 Although by no means definitive, this excellent collaborative Community entry highlights many of the world's museums and galleries that you can get into for free. Are you ready for a tour? Good. Let us be your Guide. Now, ladies and gentlemen if you wouldn't mind just walking this way...
USA
All of the museums run by the Federal Government as part of the Smithsonian in Washington, DC are always free. They include the Air and Space Museum, American History, National History, National Gallery of Art, and several other art museums, plus some other museums around the Mall. In addition, many National Park Sites across the USA are free. This can include large park areas (such as Yosemite or the Grand Canyon) or even smaller local attractions (such as Presidential birthplaces, etc).
In New York City, some museums have free days on more unpopular times or once a month. In addition, the Metropolitan Museum of Art only requests admission in the form of a suggested donation, so you could waltz in for free if you're feeling especially brazen.
Here are some of the highlights of the Smithsonian Institute. In their various museums they have such highlights as:
Original air and space craft (Air and Space Museum)

American history items including the flag that inspired the Star Spangled Banner

A large collection of dinosaur fossils and animal exhibits (Natural History)

Many notable gems and precious stones, including the Hope Diamond (also Natural History)

Several good classical art collections (National Gallery)

A few nice modern art collections (National Gallery, Hirshhorn)

Quiet galleries for African Art and Asian Art (the Sackler)

A nice zoo that includes two famous pandas (National Zoo)
Washington DC has many other free attractions. It's mainly an effect of money flowing from the federal government.
In New York City, there are also a few public art installations that are free (but not targeted for children). A great favourite is the 'Earth Room' located in So Ho. It's an entire apartment space on the second floor of a building filled with dirt waist-high. It sounds strange, but the effect is incredibly impressive and serene. Unfortunately, it's closed during the summer because mushrooms start growing there.
Andersonville National Historic Site, Georgia, USA
I went down to the Andersonville National Historic Site and National POW Museum in Andersonville, Georgia. It was free. The museum had exhibits from POWs throughout history. Most of it was from the Civil War on. There was also a driving tour of the area on tape that you could rent.
Camp Sumter, the notorious Civil War prison camp has been marked out, and part of it has been reconstructed. There are also monuments from various states to their soldiers who died in the camp. It also shows how both side got on without many people in POW camps for most of the war, but the Confederates wouldn't respect parole, and there were no more prisoner exchanges (but I digress).
Kimbell Art Museum, Fort Worth, Texas
The Kimbell in Fort Worth, Texas is one of the finest galleries in the world. The regular showings are free; they have special exhibitions which cost around ten dollars to view (at the time of writing), but they're worth it. This is a good place to subject your children to some culture without having to shell out the bucks. Up the street is the Amon Carter Museum with lots of great Western art, and next door to that is the Museum of Modern Art, which is a little more inaccessible to children, although they might enjoy the weird shapes and bright colours. Next to the Modern Art Museum is the Fort Worth Museum of Science and History, which does cost money to get in the door. They have a great kid's area though, and Dinodig, where kids can dig up bones.
The Alamo, San Antonio, Texas, USA
The Alamo in San Antonio, Texas, USA is the site where, in 1836, a small group of men held off General Santa Ana and a large portion of the Mexican army for several days. Although the site was eventually taken, it was a costly victory for the Mexicans and Santa Anna. Consequently, they were defeated in another battle shortly thereafter and Texas won its independence from Mexico.
The Museum itself is free and is open everyday except Christmas Eve and Christmas. It is located in downtown San Antonio so just head that way and follow the signs; you can't miss it. The Museum has many exhibits which teach the history of the Alamo from its founding as a mission in 1716, through the battle of 1836, and all the way up to the present day. If you take the time to read the information, some of it in the form of actual letters or diaries from the people of the time, you can gain new insights into, and appreciation for, what it must have been like to live back in those days. This one is a definite must for the history buff! But you don't have to be a history nut to appreciate it.
And while there it would probably be a shame if you didn't take a stroll down the Riverwalk. This is right across the street from the Alamo. It is a very interesting bazaar of shops and eateries located along an offshoot of the San Antonio river. Well worth your time.
Gateway Arch in St Louis, Missouri, USA
The second place that comes to mind is the Gateway Arch in St Louis, Missouri, USA. An impressive monument to the explorers, frontiersman, and pioneers who opened up the continent for settlers. Many people do not realise that included in the monument, underground at its base is the Museum of Westward Expansion. Admission is free.
This museum is not large - you can see most, if not all of it in only a couple of hours - but has a nice collection of exhibits and old western artefacts. A great favourite is the extensive display chronicling the Lewis and Clark expedition which set out to find a northwest water passage through the continent. Using the log of the expedition itself you follow the highs and the lows, the joy and the despair of the explorers as if you were there with them. Again, a must see for the history buff, and for the average, everyday Joe too.
And while there, it is possible to ride to the top of the Arch for a fee...
I am not currently aware of what that cost is, but if you are cost-conscious, skipping the ride is no great loss in my opinion. While there is some small thrill to being at the top, 600 feet high,(completely enclosed by the way, not outside), the viewing windows are quite small, though they do offer a nice panoramic view of the city of St Louis.
One other plus; if you visit during the spring or summer months, save the cost of eating out by bringing a picnic lunch. The Gateway Arch sits in the middle of some very nicely landscaped park land. The sun shining and the Arch reflecting off the pond makes for a nice setting to throw down a blanket and relax while eating, and some very impressive photo opportunities as well.
The National Museum of the American Indian in NYC, USA
The National Museum of the American Indian in NYC (belongs to the Smithsonian) is also free. It is located at 1 Bowling Green, Manhattan. You reach it by taking the exit Subway at South Ferry, and then by taking a three-minute walk. Expect to see Indian clothing, weaponry, kid's cradles and toys, household utilities and so on. Children's activities include some show-cases which feature drawers with items which may be taken out and played with.
Museums in Chicago
Here's a breakdown of the days where some museums in Chicago let the punters in for free:
Monday: Balzekas Museum of Lithuanian Culture, Chicago Historical Society

Tuesday: Adler Planetarium and Astronomy Museum, The Art Institute of Chicago, Museum of Contemporary Art, Peggy Notebaert Nature Museum, Swedish American Museum (second Tuesday of the month), Terra Museum of American Art

Wednesday: Clarke House Museum, The Field Museum, Glessner House Museum

Thursday: Chicago Children's Museum, 5 - 8pm, Museum of Science and Industry

Friday: Spertus Museum

Sunday: DuSable Museum of African American History, Terra Museum of American Art (first Sunday of the month)
And Chicago museums that are free everyday...
Chicago Cultural Center
Chicago Public Library
Martin D'Arcy Museum of Art
Mexican Fine Arts Center Museum
Museum of Broadcast Communications
The Museum of Contemporary Photography
The Oriental Institute
Smart Museum of Art
Ah, and let's not forget about all the free ways to get to a lot of those free days at museums! The City of Chicago runs a great free trolley service that stops at (or near) several museums and other Chicago attractions. Trolleys normally run every 20-30 minutes. Frequency tends to be higher from Memorial Day through Labour Day (tourist season). Several routes have stops at various El Train stations, too.
Metra/Navy Pier and Navy Pier Trolley - Navy Pier, Chicago Children's Museum, shopping on North Michigan Avenue and State Street (Metra/Navy Pier serves Chicago Northwestern [Ogilvie Transportation Center] and Union Stations, as well).

Lincoln Park Trolley - Peggy Notebaert Nature Museum, Lincoln Park Zoo (one of few remaining free municipal zoos in the country), Chicago Historical Society.

Metra/Museum Campus Trolley - Chicago Public Library, Field Museum, Adler Planetarium, Shedd Aquarium, State Street shopping (Also serves Metra Ogilvie, Union, and LaSalle Stations).

Michigan Avenue Trolley - Water Tower, Museum of Contemporary Art, Terra Museum of American Art, Chicago Cultural Center and Museum of Broadcast Communications, Art Institute of Chicago, Museum of Contemporary Photography (at Columbia College Chicago), Field Museum, Adler Planetarium, Shedd Aquarium, Michigan Avenue Shopping.
American Association of Museums
If you are a museum professional, museum volunteer, or a student, joining the American Association of Museums (AAM) is a great way to get into participating museums across the country for free or at a reduced admission.
Their website has a list of institutions that are AAM accredited, but even a lot of museums that aren't accredited still give free admission to AAM members. There are different levels of membership:
Non-paid Museum Staff (Volunteer) - $35/yr (at time of writing), includes subscription to bi-monthly magazine Museum News and Aviso career newsletter. The newsletter has lots of job listings, which are also available online.

Student - $35/yr, includes subscription to Museum News magazine, Aviso career newsletter is $15 extra (so, become a museum volunteer and join under the aforementioned level if you plan to work in the field and want job listings).
The remaining levels of membership depend on your annual income:
Above $60,000 - $140
$50,000-$59,999 - $120
$40,000-$49,999 - $95
$30,000-$39,999 - $75
Under $29,999 per year - $50
State Capitol, Harrisburg, Pennsylvania, USA
Though not a museum by definition, the State Capitol, Harrisburg is a sight that offers free guided tours. The Italian Renaissance styled building's 27-foot-high bronze dome is modelled on St Peter's Basilica in the Vatican. It also contains bronze doors, paintings, murals depicting Pennsylvania's history, sculptures and stained glass. The marble staircase and surrounding balconies are modelled on the Opera House in Paris.
And here is a link about Miss Penn - the lovely golden lady who sits atop the capitol's dome - and a link to the State Museum, Harrisburg, Pennsylvania.
Philadelphia, PA, US
The Edgar Allen Poe National Site is located on 532 N 7th Street; its opening hours are 9am-5pm from June-Oct daily; Nov-May, Wed-Sun only. The horror author Poe wrote The Black Cat among other stories while living in this modest brick house from 1843-44. A museum sits next door with information and an audio-visual presentation on Poe and his work. Admission is free.
The Samuel S Fleisher Art Memorial is located on 709-21 Catherine St in the Italian Market region of South Philadelphia. Its opening hours are 11am-5pm and 6:30-9:30pm. This is a free art school (still offering free lessons) founded in 1898 and now housed in a former church. It has an art museum with regular exhibits open to the public for free.
On Sundays, the Philadelphia Museum of Art, third largest art museum in the United States, is open from 10am to 5pm. Admission is free on that day if you enter before 1pm.
Princeton University Art Museum, New Jersey, USA
The Princeton University Art Museum in McCormick Hall on the campus is open Tue-Sat 10am-5pm, Sun 1-5pm. Paintings and sculpture ranging from ancient times to contemporary periods are exhibited here. Special note: Chinese paintings and bronzes, examples of pre-Columbian and African art and some modern art, including works by Pablo Picasso, Alexander Calder and Andy Warhol. Admission is free, and there is a free tour at 2pm on Saturdays.
England
Tate Gallery, Liverpool
The Tate Art Gallery on the side of the Albert Dock, Liverpool, is completely free for everybody. It boasts a wide range of paintings, drawings, and sculptures, both traditional and contemporary, by a variety of artists. The pieces of work are arranged on several floors of the spacious building, all of which are accessible to wheelchair and push chair users. The exhibitions are regularly changed which means that there is something different to see each time you visit. Well worth a look!
Liverpool also has the Walker Art Gallery, which is next to the Museum, which is next to St George's Hall. All free to wander around and a great way to pass an afternoon. As a useless bit of info, this area was where they filmed the last scene of In the Name of the Father with Daniel Day Lewis and Emma Thompson (when he gets out of the courtroom).
Tate Modern on South Bank, London
In London there is the Tate Modern on South Bank, which is free bar selected exhibitions, which only takes up one floor. The Tate Modern exhibits modern art, photography and sculpture with a nod to the Classics and the building is considered by many to be the most incredible piece of urban regeneration of the new Millennium, trail blazing the way for similar projects elsewhere. The gallery is opposite St Paul's Cathedral, which it is linked to via the Millennium Bridge. The older Tate Gallery (called Tate Britain) with more classical works is also open for free except for the galleries.
The Hunterian Museum, Royal College of Surgeons, London
The Hunterian Museum is a very little known museum in London situated at the Royal College of Surgeons on the 2nd floor. It's open during office hours and is completely free to the general public. What does it contain? Oh boy, it's packed to the gills with, er... 'things' bobbing about in jars of formaldehyde. Truly grim... unless of course you're about 11 years old.
Pitt Rivers Museum, Oxford, UK
The most awesome collection in the world, Pitt Rivers was a Victorian anthropologist of the old school. Swanning around the world and stealing artefacts and tribal treasures from around the world. Shrunken heads, spears and witch doctors apparel are on display in a very disorderly and haphazardly crammed set of rooms. The museum boasted a collection of several thousand pipes from various cultures, though at a recent stock take found several hundred to be missing, due to them being kept in accessible drawers underneath the larger exhibits! A must if you're in Oxford - though be warned it's not a museum for the squeamish or sensitive!
My very favourite museum! I like fact that it is inside another museum, so when you find it, it is like stumbling upon some ancient treasure trove. The range and breadth of loot from the four corners of the world is astonishing.
The spirit of discovery even extends to the cabinets. As you mentioned each cabinet has drawers underneath which you can open to find more stuff. I remember my friend opening one to find a very fierce looking stuffed animal staring back at her! Last time I went they had closed the top floors due to a lack of funds, so it could certainly do with some patronage.
The British Museum
What's at the British Museum? Well, loads of stuff that's pretty interesting for most people, excepting maybe small children. Here you'll find Egyptian statues, ancient weapons and armour, fantastic statues from ancient Greece, Mesopotamia, Assyria, really cool jade stuff from South America, British antiquity like the Sutton Hoo helmet and some dead bloke who got preserved in a peat bog, and best of all, loads of mummies! It also holds artefacts from one of the seven wonders of the Ancient World, the Maussoleum at Halicarnassus.
Scotland
Aberdeen Maritime Museum
Aberdeen Maritime Museum is on Ship Row, Aberdeen, Scotland. Head down Union Street, towards the Castlegate and the beach. As you come opposite the Town House and Court take the alley down to the harbour, or alternatively wander by What Everyone Wants, and down past the new Lighthouse Cinema.
It is a maritime museum, focusing on the North East of Scotland, from early fishing to modern day oil exploration. Watch out for the scale model of an oil rig, four storeys high, a model ship made of bone, the ROV, a deck house and much more.
There are regular children's workshops etc, but they change so it's best to ring up and find out before turning up.
Switzerland
Swiss National Museum, Zürich
The Swiss National Museum (Schweizerisches Landesmuseum) is located at Museumstrasse 2. Its opening hours are: Tue-Sun 10:30am-5pm.
This museum, built like a pseudo-Gothic castle, covers Swiss life and culture from the prehistoric to the present containing plenty of art and artefacts. Not all signs in the museum are in English, but free tours are given in English at 10:30am on Thursdays from June to September. Entry to the permanent collection is free, but special exhibits may charge.
Kunsthaus, Zürich
The Kunsthaus (Fine Art Museum) is only free on Sundays (10am-5pm) and is located Heimplatz 1. It is considered to be Switzerland's best gallery and it includes works by artists such as Monet, Renoir, Cézanne, Picasso, Chagall, Man Ray, Manet, Dali, Bacon, Arp, Giacometti, Füssli, Hodler, and the largest collection of Norwegian painter Edvard Munch outside Scandanavia.
The Hohann Jacobs Museum of Coffee, Zürich
The Hohann Jacobs Museum of Coffee is located at Seefeld-Quai 17, at Feldeggstrasse, on the shore of the Zurichsee. Its opening hours are Fri-Sat 2-5pm, Sun 10am-5pm. This free museum covers the cultural history of coffee, displaying all kinds of wares and utensils related to coffee, artwork depicting coffee, and historical facts and artefacts. Free coffee is offered throughout.
The Beyer Watch Museum, Zürich
The Beyer Watch Museum (Museum der Zeitmessung Beyer) is located at Bahnhofstrasse 31. Its opening hours are: Mon-Fri 2-6pm. This museum houses the largest privately-owned clock collection in Switzerland, including primitive timepieces, sundials, sand clocks, water clocks, jewel-studded pieces, all-ivory pieces, and much more.
The Wax Model Collection, Zürich
The Wax Model Collection1 (Moulagensammlung) is located at Haldenbachstrasse 14, north of the centre. Lifelike models of human body parts with skin diseases and other afflictions is the theme here. The museum was originally begun for the purpose of study into such things when live patients are unavailable.
The Lindt and Sprüngli Chocolate Factory, Zürich
The Lindt and Sprüngli Chocolate Factory is located at Seestrasse 204, a few kilometres south of the centre of the city. You get ther by taking bus number 165 to Kilchberg or the S-Bahn No.1 or No 8 to Kilchberg. Opening hours are: Wed-Fri 10am-Noon and 1-4pm.
This free museum is all about the factory and chocolate. Visitors receive a free box of Lindt chocolate at the end. All exhibits are in German but extensive English notes are available upon request.
The Medical History Museum, Zürich
The Medical History Museum (Medizinhistoriches Museum) is located in the Zürich University on Rämistrasse 71. Its opening hours are: Tue-Fri 1-6pm, Sat-Sun 11am-5pm. This free museum covers all aspects of European medicine, good and bad, from prehistory to the present. Included is an interesting replica of an 18th Century pharmacy with all the supplies and exhibits on modern medical technology.
The Archaeological Collection, Zürich
The Archaeological Collection (Archäologische Sammlung) is located in the basement of the university on Rämistrasse 73. Its opening hours are: Tue-Fri 1-6pm, Sat-Sun 11am-5pm. This free museum contains artefacts mainly from southern Europe and the Middle East, including a multitude of replicas of the great ancient classical statues. No English notes.
The Museum of Swiss Hotels and Tourism, Zürich
The Museum of Swiss Hotels and Tourism (Museum Schweizer Hotellerie und Tourismus) is located at Trittligasse 8, in the Old Town; the museum is in basement. Changing exhibits of lodging at this free museum focus on different regions, cities, mountains and trends in Swiss tourism. Much hotel silverware, china and furniture.
The Netherlands
The Museum Vrolik, Amsterdam
The Museum Vrolik in Amsterdam is located at Meibergdreef 15; in the south-eastern suburbs of the city, on the grounds of the Amsterdam Medical Centre, in the Department of Medicine. It's only open on Tuesdays and Wednesdays from 2-5pm (check before going, as these times are as of 1999).
The museum hosts 18th-19th Century collection of human and animal specimens, from the healthy to the pathological, to the monstrously deformed. It's certainly not for the squeamish. Perhaps you'd be interested in the museum's collection (one of the world's most extensive) of genetically defective foetuses and newborn babies - 150 preserved in formaldehyde?
The Nederlands Persmuseum
The Nederlands Persmuseum (Dutch Press Museum) is located in the International Institute for Social History at Cruquiusweg 31. Its hours are: Mon-Fri 9am-5pm and it covers the history of the Dutch press as revealed in newspapers, leaflets, posters, and political cartoons.
Germany
Amerika Haus, Frankfurt
Amerika Haus is located at Staufenstr 1, Westend; the nearest train station is Alte Oper. Its opening hours are Mon-Fri, 10am-7pm. This free private gallery was founded to foster American-German ties in the postwar period. Exhibitions range from painting to photography. Concerts, recitals, and readings are held there too.
Exler Aussereuropäische Kunst, Frankfurt
The Exler Aussereuropäische Kunst in Frankfurt is located at Fahrgasse 6; the nearest train station being Römer. Its opening hours are: Tue-Fri 2-6pm, Sat 11am-4pm, and it's a free private gallery exhibiting African and Latin American art and artefacts.
Japan Art, Frankfurt
Japan Art is located at Braubachstrasse 9; Römer is the nearest train station and its opening hours are Tue-Fri 12-7pm, Sat 10am-2pm. This free private gallery focuses on modern art from the Orient.
LA Gallery, Frankfurt
LA Gallery is located at Domstrasse 6 and again, the nearest train station is Römer. Its opening hours are Tue-Fri 12-7pm, Sat 11am-4pm. This free private gallery specialises in experimental photography. LA stands for the owner, Lothar Albrecht.
Frankfurter Kunstkabinett Hanna Bekka Vom Rath, Frankfurt
Frankfurter Kunstkabinett Hanna Bekka Vom Rath is located at Braubachstrasse 14-16; the nearest train station being Römer. The opening hours are: Tue-Fri 11am-6pm, Sat 11am-4pm. This free private gallery focuses on German expressionist art and it is one of the longest-running in the city.
Munich, Germany
In Munich you can get free entry at the Alte Pinakothek and Neue Pinakothek (Old Art Museum and New Art Museum respectively) on Sundays. How to get there: Subway number U2, station Königsplatz or Theresienstrasse, then follow the signs.
Other Museums can be found in the vicinity of the Art Museums, and they are also open on Sundays. The following museums enjoy a very high reputation worldwide; you'll be able to find many great paintings from Rembrandt, Rubens, Dürer, Dali, Picasso, Kandinsky, Mantisse, Renoir - you name it, they got it:
The Glyptothek (U2 Königsplatz)
Museum Reich der Kristalle (Crystal Museum) (U2 Theresienstrasse)
Haus der Kunst (U6 Odeonsplatz)
Also, the majority of museums in Munich are for free for kids up to the age of 14.
France
The Eyeglasses Museum, Paris
The Eyeglasses Museum (Musée des Lunettes et Lorgnettes de Jadis) is located at 380 rue St-Honoré, at rue Cambon, 1st arrondissement (Metro: Tuileries, Concorde). The museum is upstairs above the shop.
This free museum contains over 2500 items of eye wear. The pieces have been collected over the decades by Pierre Marly, known in Europe in the 1960s as the 'King of Spectacles', who created eye wear for many famous people. Some examples on display are Elton John and Jackie O's trademark specs, Maria Callas' contacts, Sarah Berhardt's monocle, wooden Eskimo glasses, Louis XIV-era lorgnettes, eye wear for pets, fans with built-in lenses, and a multitude of wild frame styles.
Prefectural Police Museum, Paris
The Prefectural Police Museum (Museé de la Préfecture de Police) is located in the police headquarters at 1 bis, rue de Carmes, 5th arrondissement (Métro: Mutualité). The museum is on second floor.
A few examples of items on display in this free museum: model guillotine, Revolution-era guillotine blade, wooden execution post, explosives exhibit, Nazi relics, Dreyfus case documents and relics, criminals' death masks, and items used as weapons in various crimes.
Mint Museum, Paris
The Mint Museum, Paris (Musée de la Monnaie) is located at 11 Quai de Conti, 6e. The nearest metro is Pont Neuf; the bus routes are numbers 27, 58, and 70. The museum is only free on Sundays between the hours of 12pm and 5.30pm. This former national mint built in 1770 displays coins and medals from ancient times to the present. it also includes presses and other printing equipment.
Incidentally, the Louvre is free on the first Sunday of every month. Get there early because the queues are horrific.
h2g2 Museums
We couldn't resist...
Both completely free and very educational.
Related BBC Links
Find out how you can get free access to some British museums with a Blue Peter badge.
1Its opening hours are unknown to the Researcher but it was open on Wednesdays when last visited.