Me, Myself and Prof. Chaos
Conversation Pop-Up
Peer Review
A brief introduction to me:
Joined 24th March 2005
19 years old
Live in Essex, but the border to London is at the end of my road - live in Glasgow for university
Left West Hatch High School in June 2005 (For A Level results see journal)
Reading English literature, theatre studies and English language at Glasgow University
Varied music taste spans from Marilyn Manson to Maria Callas, Eminem to Garth Brooks, but my favourite artists are: Queen, Pink Floyd, Oasis, Eminem, Placebo, Braintax and The Streets
I try to learn as much as I can and don't limit myself to the subjects I study, but they tend to be my forté, including English and drama
Interested in reading, listening to music, socialising, films, Britcoms, video games when with friends
Well that's all about me, so I best tell you about myself:

Myself* is planning to write as many articles of high quality as he can as soon as he can, mainly in between terms at university and this Summer holiday. Myself is a Pythonist, a Pepperite and always remembers his towel. He is planning to write articles on the following: the true definition of epic; full Placebo discography; the Marilyn Manson triptych; Monkey Island/SCUMM games1; University project about the monarchy from 1066- now; Glasgow University; Machievelli; Types of verse; Willow Pattern plate; pie and mash shops. As if that wasn't enough, Myself is working extensively on a university project involving Cricket. That is all.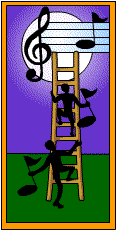 The H2G2 Beatles Fan Club
And now for something completely different; a musical interlude featuring a bit of patriotism for us all with this lovely hymn by William Blake
 And did those feet in ancient time
    Walk upon England's mountains green?
    And was the holy Lamb of God
    On England's pleasant pastures seen?

    And did the Countenance Divine
    Shine forth upon our clouded hills?
    And was Jerusalem builded here
    Among these dark Satanic mills?

    Bring me my bow of burning gold!
    Bring me my arrows of desire!
    Bring me my spear! O clouds, unfold!
    Bring me my chariot of fire!

    I will not cease from Mental Fight,
    Nor shall my Sword sleep in my hand,
    Till we have built Jerusalem,
    In England's green and pleasant Land. 

Then, of course, there is finally my comic book alter-ego Prof. Chaos. Anybody who is anybody kneels before the might of this powerful character, but just incase you need to know more about him you should read his biography.
Entries Awaiting Status
Corner of Chaos - Events
Corner of Chaos - Music
Corner of Chaos - Novels
1If you know about these can you drop me a line please.
Subscriptions
Title
Status

Created

This user has no Entry subscriptions