Cogito Ergo Doleo
Censorship and the Story of the Oppression of I and I ®
Man fi den seh all kinda ting 'bout
dem John Lesley-man
. Man seh fi ow much im a
great entertainer
an ah
great presenter
an all dat, but di censor, he come along an e' curtail me free speech an all dat. He seh,
Reverend, you gotta stop your cursin' an ah 'ollering an all, fi you no fit in wit' our way ah spek.
'Tis hus like di great prophet ah say fi many moon ago.
Marcus Garvey
ah prophesised that I and I shall not be allowed to say what dem shall ah sought, an fram all ah dat can man a see de oppression an depression an circumvention an dehabilitation an desyncopation of I and I ah
Tribe a Lions
.
Peace to all dem battymen, cut out dem batty business an a boom bye bye from Holy Goat!
AMEN! HALLELUJAH! WAITING... FOR JAH TO FILL I CUP!
---
---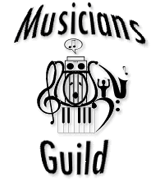 ---
---
Please release I and I from these ties that bind. I have pleaded with the lawmakers and the lawshakers for the freedom to walk these streets without these chains on me feets but all to no avail. Break the bond tht leaves me bound to suffer in the space between tranquility and suff'rin. Oh mighty Leviathan, make your decision soon 'cos my feet are blistered and I am feeling tired and weary and just want to kick back with mi roast fish and corn bread but for a few days until I and I must give sermon atop Mount Grace.
Peaceful decision maker, now is the time for jurisprudence, wisdom and forthright forgiveness. I and I shall not be offend. I and I shall with open arms welcome back his Eminence and his Holiness and his Graciousness with plenty'a sweetmeats.
---
---
1
"When the dust settles, I am but a vicar with a limp. I forgive your behaviour, but can you forgive yourself?"
1Rt. Rev. Hannibal Smiley
Conversations
| Conversation Title | Latest Post | Latest Reply |
| --- | --- | --- |
| A black cat crossed my path today...` | Mar 8, 2006 | Jun 28, 2016 |
| How REALLY to appear British and not American | May 19, 2005 | Oct 24, 2011 |
| JOHN CREASEY | Oct 18, 2002 | Dec 19, 2006 |
| Che is a commie | Oct 21, 2002 | May 19, 2006 |
| Leefe-Robinson | Jan 21, 2003 | Mar 5, 2006 |
Subscriptions
Title
Status

Created

This user has no Entry subscriptions
Entries
Most Recent Edited Entries
Entries
Disclaimer
h2g2 is created by h2g2's users, who are members of the public. The views expressed are theirs and unless specifically stated are not those of Not Panicking Ltd. If you consider any Entry to be in breach of the site's House Rules, please register a complaint. For any other comments, please visit the Feedback page.
"The Hitchhiker's Guide to the Galaxy is a wholly remarkable book. It has been compiled and recompiled many times and under many different editorships. It contains contributions from countless numbers of travellers and researchers."
Bookmarks
This user has no Bookmarks