Welcome to my space.........
Who am I?...............Who knows?........I certainly dont half the time!
My online name is Tubaman and has been for a few years... It was a nickname given to me by my friends brother. My real name is Chris Dennis and I am 16 and live in Wokingham. I'm am in the 6th form at The Forest School in Winnersh. I've now taken my GCSE's and I will get my results very soon!
Hobbies
I suppose my biggest hobby and the one that takes up the most time is Music. I play the Tuba , at around grade 8 standard, in bands inside my school and even more outside. These include BYO (Berkshire Youth Orchestra), BYC (Berkshire Youth Chior) and area bands like Concert Band, Swing Band and Holst Brass Band who I went on tour to Germany with this year. My good friend
Skenvoy
is also a member of Holst Brass Band and came to Germany with me.
Online
Well that's covered offline what about online? Obviously there is h2g2, but i am also a member of a few other online communities. These are;
On H2G2
For those who know the code
Yes, here is my code, it tells you all about me if you can
understand
it!
----BEGIN H2G2 CODE BLOCK----
Version 1.1
RGB Y+++ N+ SA+ A++ P+:+ L- M s V++ E PR p- a- B+++ TV++ r+ D T! nh? C+++ m t+++
-----END H2G2 CODE BLOCK-----
Clubs and groups I've joined
I'm a member of include the
United Friends of H2G2 space
, if you're new to the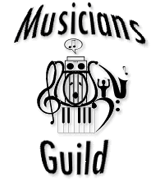 guide and don't know anyone come along and make some friends, or just come along anyway... I'm also a
Guardian Angel

and I am the Patron Saint of Tuba players. I'm also a MuG, a member of the
h2g2 Musicians Guild
. The Musicians Guild is a virtual club for musicians, singers, composers, and other music aficionados at h2g2. So if you play an instrument come and join. I am a Member of the
The H2G2 Spy Society
.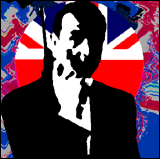 Finally I am a member of
The Wessex Researchers Group
, if your from the Isle of Wight, Hampshire, Berkshire, Wiltshire, Surrey, Dorset or anywhere in the surrounding area or even if you are from, or live in, the South of England, come along and join up! Oh and before I forget, I also may be reading threads that I don't post to. Why? Because I'm an
(un)official H2G2 lurker
, thats why. So don't forget I could be reading what your writing...

UnOfficial h2g2 Lurker
Subscriptions
Title
Status

Created

This user has no Entry subscriptions