~jwf~ is john w fulton
"..for it is one thing to write a letter, another to write history,
one thing to write to a friend, another to write for the public."
- Pliny the younger - 79AD

~jwf~ is merely my monogram.... a fancy script of my initials.
In a more delicate age I might have had ~jwf~ sewn on my hankies or painted in gold on the door of my carriage. So it is entirely serendipitous that I can create such pictoral splendor with a few keystrokes here in cyberspace. But it is much more than a simple monogram, more than fine embroidery to embellish the tapestry of my life; it is also a pictograph.

Y'see, I have never been human before this lifetime - that's why I find you all so fascinating. Usually I come back in the form of an elephant
, a dog or a bird (since raptors started growing feathers).

Like Prince,
the artist latterly known as a glyph
and formerly known as Prince, I have lately been using a picto-graphic representation of the 3 animal spirits whose souls are what I am.
It looks like this:
~jwf~
The trunk and eye -
j
legs and body -
w
dog's tail with feathers -
f
flying on wings
~jwf~
~jwf~ Under Guide Hero

bringing us great writing on h2g2 since 2001
POETRY ARCHIVE The Very Verst of ~jwf~
PROSE ARCHIVE To Whom It May Concern

My Lost novels
There's always more than two sides to any and every story.

Even Goldilocks had three choices. Either way,

you will come to know that nothing is simple, simply nothing.

And that nothing is constant, except change.

And you will learn to forget all that E = MC² nonsense.

Equally meaningless Chemistry equations become irrelevant.


Who cares if action = reaction.



And you can safely ignore the I think = I am crowd.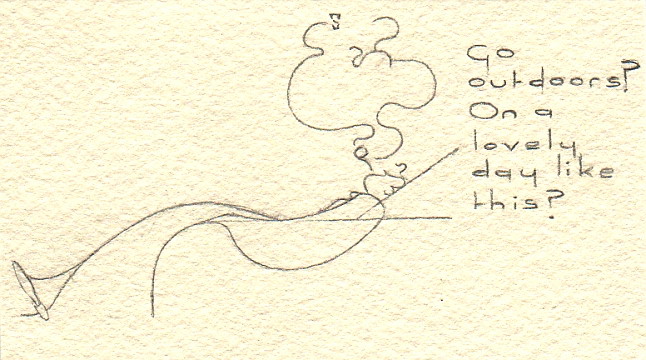 Just remember that truth = beauty = truth.


That's all you ever need to know.
Ever.
Really.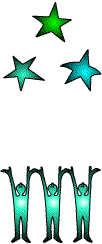 That and a regular read of the Post.

Click here for links to all the h2g2 Cartoon Archives

---
---
---
---
---
---
---
---
---
---
---
---
___________________________________________
Subscriptions
Title
Status

Created

This user has no Entry subscriptions