Supermarket XVIII - On The Flea Market's Secret Service
Created | Updated Aug 10, 2014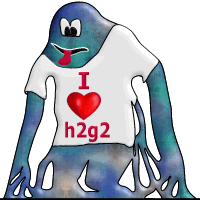 Hello, and welcome to the eighteenth edition of Super Market, the monthly update of everything exciting taking place in h2g2's own Flea Market.
New Entries to the Flea Market
Since the last issue of SuperMarket, we've had four new entries to the Flea Market.
Why not try to rescue one of these today!
Last Chance to Rescue!
After spending two months in 'Last Chance to Rescue', none of the articles listed had any interest shown and so they were all returned Back to Entry.
Edited Flea Market Rescues
Two more Flea Market Rescues have made it into the Edited Guide, giving a total of 267!
'The Island of Doctor Moreau' - the 1996 Film by Bluebottle, based on The Island Of Dr. Moreau, I didn't read that part by hatameiwaku.
Guitar Hero - the Console Games - by Magwitch &
SashaQ, based on RetroHolo's article Guitar Hero.
Flea Market Rescues in Peer Review
Please read through and comment about these articles - help us make them the best they can be.
And Remember...
, the Flea Market needs You!