AGG/GAG - 35
Created | Updated Aug 7, 2002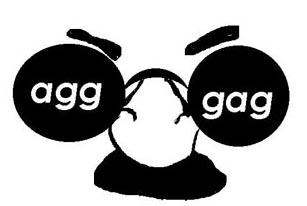 Open your mind and say,'AWW'
Fiction



Weird Science
First/Personals

Satire

Kitchen Syncronicities
The Agg/Gag Repository of GAMES
H2G2 Fiction
The Committee for Alien Content
invites you all to join in our
great debate on our usefulness and the meaning of life
Your opinions and suggestions are sought.

This Week:

A mixed bag of entries, we thought you might enjoy.
Some will amuse, some will set the wheels of thought in motion.
Some will just make you thirsty.

You've probably heard how Galileo faced persecution for saying the earth
was not the centre of the universe. You may even know that Keppler faced opposition and ridicule. But not many will know about the man who gave them both the tools to work with.

Sadly, most popular histories of Science give only a passing mention, if any,
to Tycho de Brahe, a mad Dane. But without him, neither Galileo nor Keppler would have had a place to start. His contribution to our understanding of the cosmos is all but forgotten, because
it is easy to continue dismissing someone who has been branded as crazy.

If you're sitting in sunshine with a cool glass of something at hand,
it will occcur to you inevitably to revisit that old question,
'Should I get up and get a refill?'
-

Is a glass with just ice cubes half full or just cool? -


The connection between the entry above and this one is of course, ice cubes.
Even though neither bothers to mention them directly, we think ice cubes are at the heart of many essential truths. Then again, some people believe that overlooking the obvious
is what being cool is all about.
NEXT WEEK:

Oh yes, we will be back.

We have a contract to reach the requisite 42 Issues.

And, we are still accepting contributions and suggestions
However, we are currently re-assessing the value of our regular weekly column.
There is a mighty philosophical discusssion going on
to decide our best course for the future.
Your input is requested.
The AGG/GAG/CAC School of Thought:
Our LYNX: